Magis Awards honor student leaders
Alexa Bilich, criminal justice senior, was thrilled to receive the Rev. Pedro Arrupe, S.J. Award on Tuesday evening during the Magis Awards ceremony.
"Being recognized for the Rev. Arrupe award just gives me that reassurance that what I am doing is good and impacting the community as much as I hoped I would be able to accomplish," Bilich said.
Loyola honored several students and faculty members at its annual Magis Student Leadership Awards in Nunemaker Auditorium.
The event is a tradition that recognizes individuals of the Loyola community for excellent achievements, and presents them with specialized awards.
Candidates were nominated by their peers in the weeks leading up to the event, and nominators were kept anonymous.
The 34th annual ceremony acknowledged outstanding members of the Loyola community who have gone above and beyond to commit themselves to Loyola University.
Elisa Diaz, incoming Student Government Association president, assisted in organizing the event.
"The Magis Awards are so important to Loyola because they highlight members of our community that keep Loyola strong. They not only award students based on their leadership positions but they also highlight student-run programs, organizations, service and social justice," Diaz said.
The awards are broken up into different categories: Outstanding Contribution to the Loyola Community Awards, Cura Personalis Awards and Ad Majorem Dei Gloriam Awards.
Outstanding Contribution Awards include Student Organization of the Year, Student Employee of the Year, Fraternity Man of the Year and Sorority Woman of the Year
Kate O'Leary, biology senior, was awarded one of the first awards of the night, the Outstanding Student Leader of the junior class. This award is presented to one freshman, one sophomore and one junior year student each year for demonstrating exceptional leadership on campus.
"The Magis Awards are a great way to recognize students and faculty on campus who work extremely hard in their leadership positions but are not often publicly acknowledged. Winning an award is such an honor and it encourages me to work harder at what I do knowing that my peers look up to me as a leader in our community," O'Leary said.
Bilich's award recognizes one student each year dedicated themselves to serving others and promoting justice. Bilich is very involved in campus activities, as well as off-campus service.
"I have a special place in my heart for the Magis Awards. The Magis Awards have recognized me for the many things I dedicate my time and passion to on and off campus," Bilich said.
The two Ad Majorem Dei Gloriam Awards are the Dr. Alton F. Doody Spirit of Leadership Award and the Rev. James Carter, S.J. Award for Outstanding Leadership.
The Rev. James Carter, S.J. Award for Outstanding Leadership Award is the most prestigious award of the evening. It recognizes a student in his or her senior year who has excelled in exemplary leadership, outstanding service, and consistent commitment to the life of the university. This year, the award was presented to John Rose, finance senior.
About the Contributors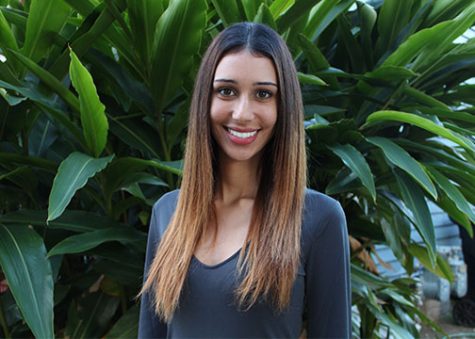 Haley Pegg, Senior Staff Writer
Haley Pegg is finishing up her final few credits at Loyola as a part-time journalism and marketing senior. Spring 2017 will be her second semester serving...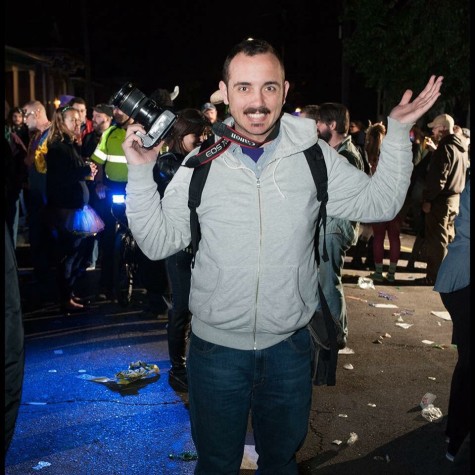 Zach Brien, Senior Staff Photographer
Zach is a mass communication senior with a focus in journalism and a minor in New Orleans studies. Previously, he has served as a staff photographer, assistant...