On its 125th anniversary, community testifies about Holy Name of Jesus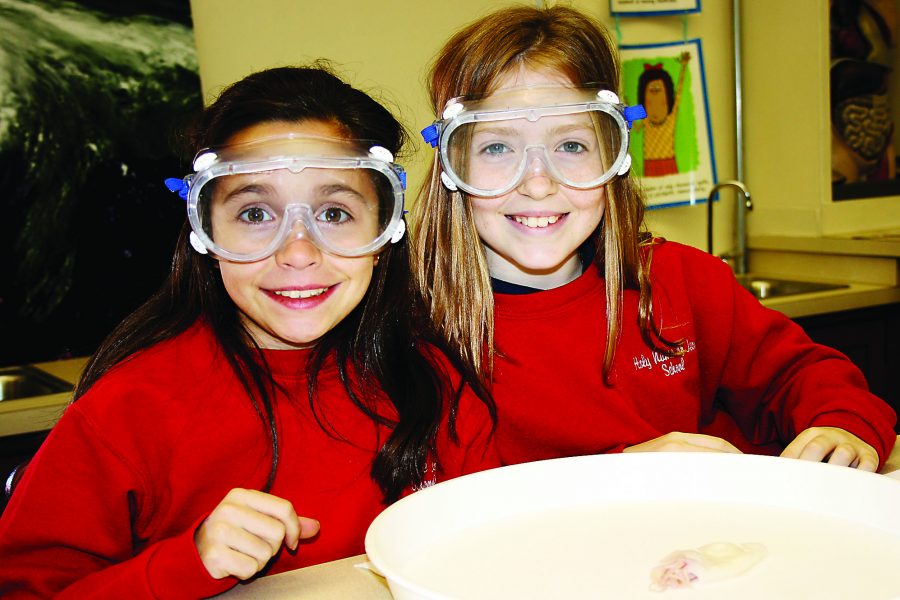 While many see Holy Name of Jesus as a school next door to Loyola's campus, Rosalie Tomeny says it fosters a sense of community.
The Director of Development, Tomeny sat down with the dean of students, David Blamphin, and the principal of Holy Name, Jessica Dwyer, to discuss the school's 125th anniversary.
"I went to Holy Name from kindergarten to seventh grade and graduated the year of '87. Throughout the years, my core group of friends are still together," Blamphin said.
This idea of Holy Name as a family beyond graduation from the school seems to have inspired this year's anniversary events. They will kick off their annual fair, which will take place Nov. 11-13 with an alumni night. The theme of their spring fling, which is scheduled for April 22, is "Back to the Black Top," where alumni will also be invited.
"Instead of our typical themes…it's just celebrating our 125 years," Dwyer explained.
Alumni themed events, however, are not the only ways Holy Name plans to celebrate this milestone. Already this year, the seventh grade class presented a history of Holy Name before the school. Students and alumni alike are celebrating the anniversary in more personal ways by reflecting on this rich history as well as the influence their experience with the school has made on their lives. The three agree that the success of the school is owed, in part, to the Sisters of Mercy.
"The Sisters of Mercy had such a strong influence on how Holy Name came to be what it is today in this city," Dwyer said.
Tomeny says that the Sisters of Mercy started working at Holy Name in 1909. While they didn't found the school, they were asked by the Jesuits to take it over.
In this way, Holy Name parallels Loyola in terms of its Jesuit ideals. While the school was primarily influenced by the Sisters of Mercy, Dwyer posits that the two are not so different.
"The two charisms are very similar in service to others and family oriented and being a strong community. Together they work really well."
These ideals continue to influence the familial aspect of Holy Name. The school administration includes the Gator Grant Committee, which works to aid those in the community whose families are affected by an illness, for example, by cooking meals and offering other services the family may need. Services like this one define the history of the school and contribute to its community. Blamphin now has an eight-year-old daughter who is in third grade at Holy Name as well as a two-year-old who will enter the new Pre-K 3 program next year.
"I don't know that everyone feels about their grade school the way Holy Name people do. It's a special connection … it's just something about it that people relate to," Tomeny said.