Bars with a twist
New Orleans is an eccentric city, here are nine bars that help give New Orleans unique vibe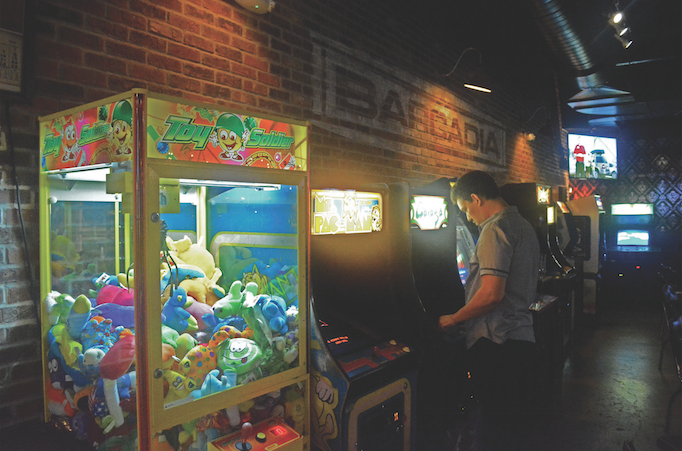 The 21st Amendment La Louisiane – 725 Iberville St. 
With vintage photographs lining the walls, bartenders dressed in 1920s inspired clothing and jazz filling the air, The 21st Amendment La Louisiane follows the theme of the prohibition era, which ended in 1933.
Barcadia – 601 Tchoupitoulas St.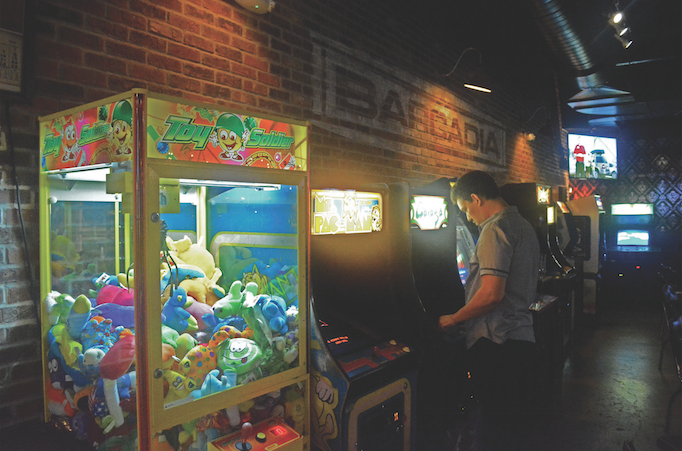 Barcadia, featuring life-size Jenga, a 5-foot-tall Connect Four and 80's arcade games, targets everyone's inner child. All ages are invited between 11 a.m. and 9 p.m., but after 9 p.m. only adults can play.
Bourbon Cowboy – 241 Bourbon St.
This downtown bar claims to have the best "bull riddin,' bead tossin' and boot scootin' on Bourbon Street." Its famous mechanical bull completes the western theme, attracting tourists and locals looking for a wild ride in the "Big Easy."
The Bulldog-Uptown – 3236 Magazine St.
For locals who can't part with their furry friends, The Bulldog's Magazine Street location offers a dog-friendly patio. The Bulldog also encourages customers to drink for charity, as 20 percent of all sales during 'hoppy hours' from 5-7 p.m. each day are donated to animal-related charities.
The Carousel Bar and Lounge – 214 Royal St.
The Carousel Bar and Lounge, located in the historic Hotel Monteleone, is New Orleans' only rotating bar. The unique space has overlooked Royal Street since its opening in 1949, and the bar's 25 available seats invite hotel guests and non-guests alike.
Lafitte's Blacksmith Shop Bar – 941 Bourbon St.
Built in the early 1700s, Lafitte's Blacksmith Shop Bar is allegedly one of the oldest buildings in the US used as a bar. The exposed brick inside contributes to the tavern's antique feel. The bar is named after Jean Lafitte, a Louisiana resident of the late 18th and early 19th centuries who fought in The Battle of New Orleans in 1815 and supposedly used the site as headquarters for a smuggling operation.
Pat O'Brien's – 718 St. Peter and 624 Bourbon St.
Unlike most piano bars, Pat O'Brien's Piano Bar features not one, but two pianists, musically dueling to impress patrons.
Snake & Jake's X-mas Club Lounge – 7612 Oak St.
Snake and Jake's Christmas Club Lounge attracts locals with its year-round display of Christmas lights and quaint, dive feel.
Vic's Kangaroo Cafe – 636 Tchoupitoulas St.
"Down-under" meets New Orleans in this Australian themed bar. Vic's Kangaroo Cafe pairs popular Australian drinks and wines with Shepherd's Pie and other Australian inspired dishes.