Follow the music to New Orleans
Being a music lover isn't hard in New Orleans. Here are 6 venues that will satisfy any music enthusiast
Siberia- 2227 St. Claude Avenue
While there's a bit of distance for Uptown residents, Siberia offers a cozy dimly lit den with an atmosphere that lends itself to a rock, punk and metal vibes. But dont' worry, it still allows for a range of musical styles.
House of Blues-225 Decatur St.
If you are looking for a little more mainstream performers, House of Blues usually provides your music fix. The compact space allows for the crowd to connect with the artist performing. House of Blues delivers a friendly staff, high cleanliness throughout the two music venues and visual attractions throughout its walls and ceilings.
Circle Bar- 1032 St. Charles Ave.
The Circle Bar's novelty shotgun house turned bar attracts attendees and performers alike, as the performances are held in a cozy circle inside the building that's across the bar table, rather than on a stage. A great place for local bands, the bar often features college bands and musical mainstays in New Orleans. Concerts can be enjoyed both outside and inside in a little backdoor alleyway that leads back to the front patio.
Tiptitina's- 501 Napoleon Ave.
A staple venue for live music in New Orleans since 1977, Tipitina's houses an easily seen stage that never feels like it creates too much distance from the musician and the audience. Even though the downstairs area is usually for dancers grooving with the beat, guests can find a calmer environment on the balcony. Filled with classic posters to catch eyes and professional sounds, the venue is great for anyone 18 years and up.
Neutral Ground Coffeehouse-5110 Danneel St. 
Designed as a bohemian's living room, the Neutral Ground Coffeehouse features up and coming folk and jazz musicians. Feel free to grab a cup of coffee as you vibe with the music on the comfy couches.
Bank Street Bar-4401 Banks St.
With live music and no cover every night, the Bank Street Bar is a perfect spot for a music junkie. Exhibiting local artwork and good tunes, the bar is great for those looking for a NOLA music experience.
About the Contributor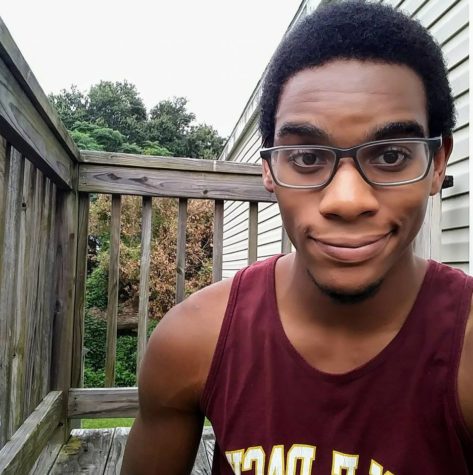 Jamal Melancon, Senior Staff Writer
Jamal is a mass communication senior with a focus in journalism. Before serving on The Maroon as the Senior Staff Writer, Jamal worked as the Worldview...