Local regional theater company finds new home at Loyola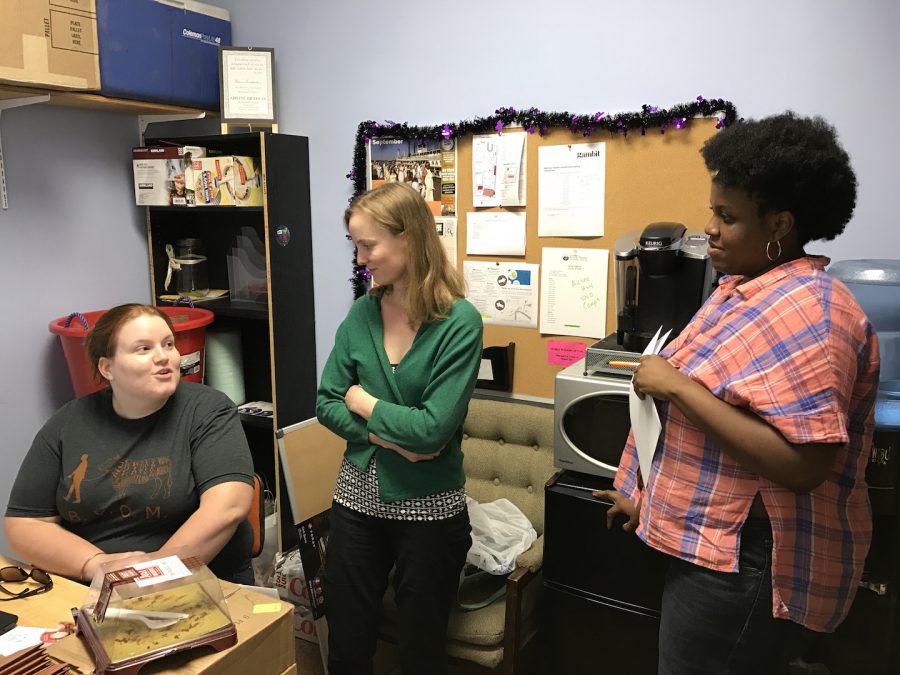 Davis Walden
October 24, 2016
Southern Rep Theatre has partnered with Loyola University's theater department for a two year long program that will offer students internships and workshops.
The decision came as a collaboration between several Loyola officials, including Laura Hope, theater department chair, and Southern Rep members like Aimée Hayes, producing artistic director. After the loss of their location on Canal Place in 2012, where the theatre stayed for 19 years, Southern Rep presented plays around New Orleans until Hope extended an invitation.
"I've done a number of projects with them in the past and I've been a real admirer of their work," Hope said. "It seemed to me like it was such a stressor on a major regional theater company not to have a home, and I've been thinking for a while that they should be here."
Hayes and Hope collaborated with each other through a seven month long process to finalize a partnership that will benefit both organizations. Not only does it provide a permanent space for Southern Rep Theatre to work out of; it will also provide students with internship opportunities, workshops and masterclasses over the next couple of years. Students at Loyola will have the chance to watch plays performed by Southern Rep that will be shown on campus.
"Our internship company started five years ago with just Loyola students," Hayes said. "I really want to be able to give people an education and an experience. Theater looks like a lot of fun from outside, but it takes a lot of work and a lot of hours and a lot of people to make it happen."
Katy Maddox, a theater junior and intern at Southern Rep, started working for the theater company when she applied to work at their summer camp before beginning to work for the theater's box office.
"I liked the satisfaction of proving everyone who said 'you won't get a job with a theater degree' wrong," Maddox said. "I think it's a good fit, too. Our theater program and Southern Rep have similar values and missions."
The Loyola University Theater Arts department and Southern Rep, according to Maddox, believe in theatre with a message. Loyola will be showing "The House That Will Not Stand" by Marcus Gardley, a play about free women of color in 1813. Southern Rep's season is beginning with "Airline Highway" by Lisa D'Amour, a play that celebrates New Orleans night life as various people attend the funeral of a beloved burlesque performer.
"Both are speaking to marginalized groups, and that's always something I can get behind," Maddox said.
"I think it's a dream come true for both organizations," Hope said, "I think one of the best ways to learn about theatre is to go see live theater. It gives our students [an opportunity] to go and see some shows by some of the most important writers in the country."
After performing "Airline Highway" at University of New Orleans, the rest of the season will be housed at Loyola University. Southern Rep Theatre will be staying with Loyola until 2018, when they move into a new location.
"It feels like we're back at school in some ways," Hayes said. "It feels good to be back Uptown and back on this campus."
The Southern Rep Theatre season will also feature "Grounded," a play by George Brant about an Air Force pilot whose career ends due to an unplanned pregnancy; "Sweet Bird of Youth," a Tennessee Williams play; and "Father Comes Home from the Wars" by Suzan Lori-Parks, a play that follows a man's route to freedom from slavery by fighting on the Confederate side of the American Civil War.
"Grounded" will show from Nov. 2 to Nov. 20 this year. "Sweet Bird of Youth" will premiere March 15, 2017 and "Father Comes Home from the Wars"premieres May 31, 2017.