"Her Story" celebrates women's history through dance
No matter the results of this week's election, a local group has decided to commemorate this day in women's history—which they call "Her Story"—through dance.
"Her Story," produced by Melange Dance Company, combines contemporary dance and film to tell the story of the American woman from the suffrage movement through today.
Monica Ordonez, Melange's artistic director and the show's choreographer, is a veteran of history-themed dance shows. One of her first historical pieces was about the storming of the Sazerac when a New Orleans LGBT bar was burned down.
Until this summer's attack on the Pulse nightclub in Orlando, the Sazerac attack was the largest-scale attack on the LGBT community.
The Sazerac dance makes a reprise in "Her Story" as a fast-paced group number featuring daring flips and leaps.
"It's not a one-tone show," Ordonez said.
The show alternates between a range of emotions, from angry housewives to comically animated Rosie the Riveters to a sorrowful piece as World War II ends.
Emotive narratives are Melange's signature, said Alexa Erck Lambert, the company's executive director. Both she and Ordonez dance in the show.
The group also aims to make contemporary dance understandable to a wide audience. That's why, Lambert said, "Her Story" uses iconic imagery like Rosie the Riveter and incorporates film and sound clips to propel the storyline.
The videos include documentaries about suffragists, the sexual revolution and even Hillary Clinton.
One of the most striking moments of the show comes when the dancers freeze on stage, hands crossed below their stomachs, as President-elect Donald Trump's voice echoes through the darkened theater: "Grab them by the p—-."
"Her Story" runs Nov. 10-13 at the Ashe Cultural Arts Center. Tickets are $20 in advance or at the door, with a student discount available at the opening night Thursday. The Thursday show will be followed by a conversation with Tulane gender studies professors.
Tickets are available on Eventbrite.
About the Writer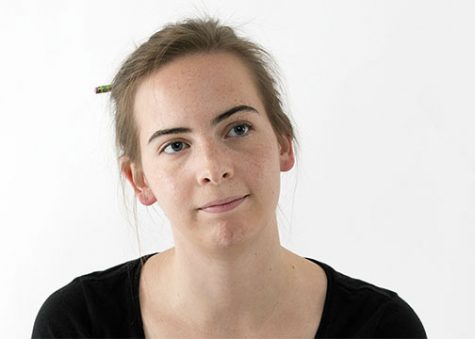 Colleen Dulle, Religion Editor
Colleen is a French and mass communication double-major with a concentration in journalism, minoring in Catholic studies and medieval studies.  Before...