Men's basketball team off to a strong start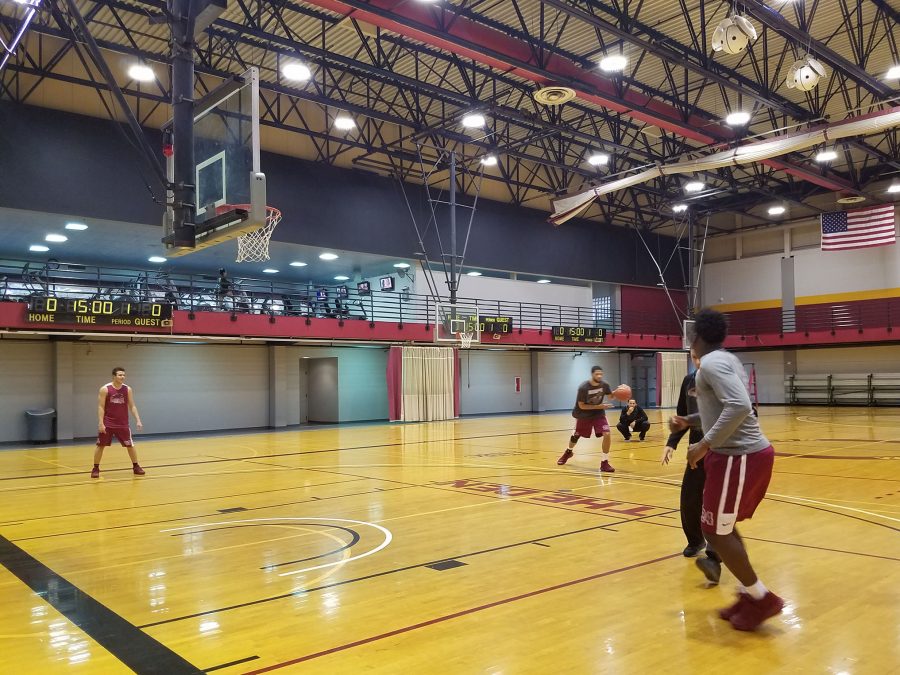 Even with the loss of five players last season and injuries of a few players this season, the Loyola's men's basketball team is matching adversity with success.
Nearly a third of the way through the 2016-17 season, Stacy Hollowell, head basketball coach for the team, said that even though the team is young, the players have really stepped up to fill in the gaps.
"It's evolving, and it changed the way we defend. They hold each other up and step in to fill the void, but sometimes it's a little bit like stock. Sometimes guys are hot, sometimes they aren't, and we kind of go with the trends," Howollell said.
Eric Brown, sophomore guard, has become the Wolf Pack's most productive bench player—averaging 8.3 points per game off the bench. Brown said that he's fortunate for the opportunity to rise to the occasion when needed, and he looks forward to improving as the season goes on.
"We got a few people out so I feel like when my time has been called I have stepped in and did pretty well," Brown said. "Personally, I want to work on myself defensively because offensively I know I am a very talented player, but defensively, I feel like I'm not always focused as I should be, so going harder in practice every day should get that mentality up."
Hollowell said that he wants his team to be prepared for each and every remaining opponent on the schedule.
"I'm very strategic. We watch a lot of video to analyze the strength and weakness of our opponents. I just want the guys to be as well-prepared as possible," Hollowell said. "Knowing our opponents, knowing what we do best, and that they always go out and execute. It's a simple game, so we try to keep it simple."
However, while Hollowell can coach the team to play their best, he leaves it to them to get motivated to play.
"I'm probably the weakest at getting the guys hyped," Hollowell said. "But when it comes to energizing the team, they are a lot better at doing it themselves than I am."
Nick Parker, the Wolf Pack's leading scorer, claims that a particular teammate has assumed the team's leadership role: injecting motivation and passion into his teammates.
"I try to bring high energy, especially on defense, because our coaches stress defense makes the offense come, but it's really Johnny," Parker said of teammate Johnny Griffin, Jr. "He is the one that brings all the energy before the game and is our motivator."
Playing his last season of college basketball, senior forward Griffin isn't just the team's leader. Griffin is arguably the Wolf Pack's most valuable player—averaging 14.8 points per game and 11 rebounds per game.
"My mentality on the court offensively is that there ain't nobody who can guard me, and defensively, I can guard anyone," Griffin said. "That's what I do. I put my mind into saying it because if you put it in your head, you will be able to do it."
While Griffin plays his best for himself, he said he wants the whole team to push themselves because he wants the younger players to get a championship experience.
"I hope that we will be able to gel together and really do something special by the end of the season, like win a ring or get to the national tournament, because I know it will be a great experience for the young guys," Griffin said.
The Wolf Pack currently stand at 6-2 on the season and are in the midst of a four-game win streak.
About the Writer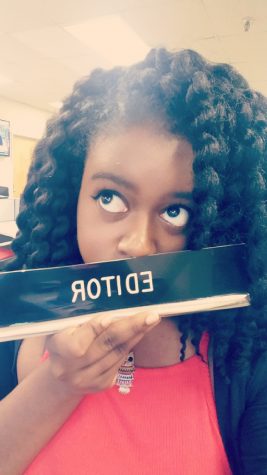 Starlight Williams, Editor-in-chief
Starlight is mass communication senior with a focus in journalism and a minor in legal studies. After serving as Assistant Life and Times Editor, Life...