Loyola's baseball team is ready to take their game to the next level
After finishing 22-33 last season, the baseball team is ready to take their game to the next level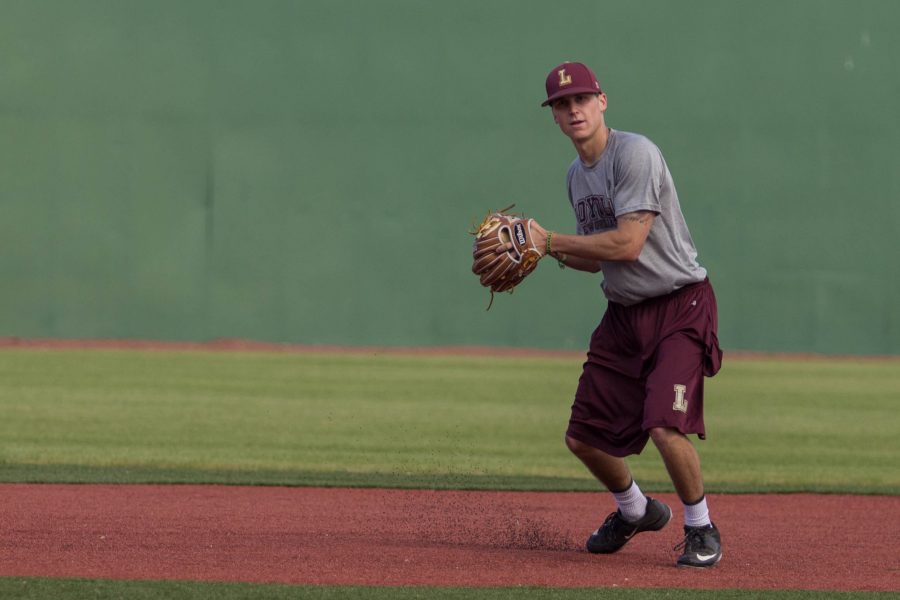 While most college students were relaxing and soaking up the summer sun, business management senior and starting shortstop Blake Toscano took his game to new heights during the teams' offseason.
"I went to Denver, Colorado for the entire summer and played about 40 collegiate baseball games in the Rocky Mountain Baseball League. The league was filled with talented players from all colleges and divisions," Toscano said.
Toscano wasn't the only player on the team that worked to improve their game before the start of the new season.
"I worked every day over winter break to provide myself with a consistent swing that can help me succeed, but overall I really focused on establishing a more resilient and confident mentality so that I will be able to lead," said Alexander Lorenzo, business senior and starting outfielder.
Lorenzo started in every game last year and finished the season with the team's second highest batting average (.293).
Loyola's baseball team experienced success last season under coach Doug Faust as the Wolf Pack garnered a 22-33 record and received its first conference tournament berth since entering the Southern States Athletic Conference in 2010.
Faust is entering his fifth season at the helm of the Wolf Pack's baseball program and currently holds a record of 87-124 during his tenure at Loyola.
"As a program, it is very important that we not only get stronger and more explosive, but we need to be able to play a 55 game schedule without physically breaking down," Faust said.
It's worth noting that Faust led Loyola to its first winning season since 2002 when his 2013-14 team finished with a 26-24 record.
"This group of seniors is the first group that we recruited and they have played a big role in the development of the program," Faust said. "They are determined to continue to try to improve the program before they are finished here."
In the recently released Southern States Athletic Conference Coaches Preseason Poll, the Wolf Pack was picked to finish the season in seventh place and Faulkner University—the defending conference champions—were selected as the favorites to win the conference yet again.
Regardless of what the preseason poll indicates, there is a strong sense of optimism that permeates throughout the team as the start of a new season approaches rapidly.
"We are considered underdogs by the conference, so that only fuels our competitive spirit even more and we accept the challenge," Toscano said. "I truly think this is the most overall talented Loyola baseball team I have been a part of."
"Our goals are to go out and compete as hard as we can. If we do the things that we do well, the wins and losses will take care of themselves," Faust said.
The Wolf Pack will open up the 2017 season on Feb. 3 when they play host to Rust College.