Former LSU walk-on quarterback joins Wolf Pack basketball team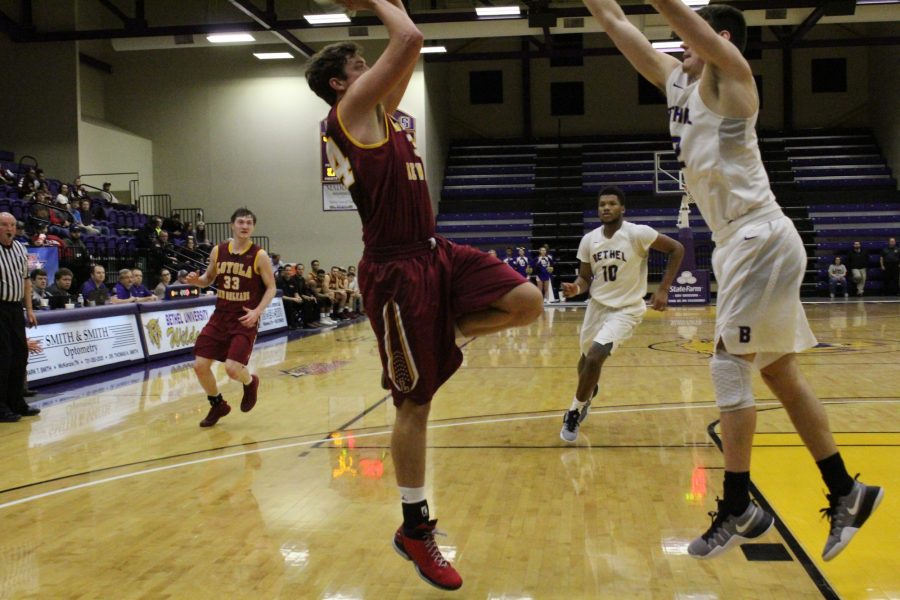 Collegiate multi-sport athletes have become a rarity over the years, but that hasn't stopped former walk-on quarterback Trey LaForge from joining this exclusive club.
LaForge, a business freshman, is the newest addition to the Wolf Pack basketball team after transferring from Louisiana State University, where he spent two seasons on the school's football team as a
backup quarterback.
"I had a great time over at LSU, I had some great experiences there. What it came down to was that I just really missed playing basketball a lot," LaForge said.
LaForge, a New Orleans native, played basketball at Jesuit High School, but chose to walk-on and pursue a collegiate football career at LSU.
LaForge did not attempt a pass during his time spent at LSU and decided to turn in his pads and helmet for an opportunity to play on the court instead of on the field.
"Growing up I always liked LSU football. That was always a dream of mine to play for LSU and coming out of high school, the opportunity was there. After having a good experience there, I decided that it was time to try out something new," LaForge said.
LaForge joins a Wolf Pack basketball team that experienced some early season success, but has since dropped three straight games and now stands at 12-7 on the season.
Stacey Hollowell, head coach, embraced the 6'6 forward with open arms and said he is excited to see LaForge contribute as the team enters the back half of the
2016-2017 season.
"Trey, when we brought him in, we didn't bring him in to be an impact guy this semester. We brought him in really to help relieve Johnny [Griffin Jr.], Nate [Pierre], Rob White of some minutes. We brought him in really to support those guys and he's done well," Hollowell said.
LaForge has appeared in six games up to this point and continues to come off the bench in a limited role.
"Well we're using him more as a forward right now. I could see him evolving into more of a wing guard type player for us," Hollowell said. "I don't want to say the sky is the limit for him, but there is a lot of opportunity for him to improve."
LaForge has averaged 8.0 points per game, 2.3 rebounds per game and 0.3 assists per game during his brief time with the team. He may take on a bigger role within the team once Hollowell feels that he is ready.
"He's really scored the ball better than we thought that he would do, but his conditioning is not quite there," Hollowell said.
LaForge said the transition from high school basketball to collegiate basketball was "pretty smooth," but acknowledges that the speed of the game has intensified.
The Wolf Pack — currently ranked sixth in the conference — look to end a three-game losing streak as the team prepares to finish off a four-game home stand that has resulted in two losses thus far.
"I'm just trying to help out any way that I can right now. Just trying to help out the team. I am looking forward to the future and seeing where it goes from here," LaForge said.
LaForge and his teammates will play host to the College of Coastal Georgia at First NBC Court on Saturday, Jan. 28. Tip off is set for 4:00 pm.