New Orleans gears up for Vietnamese New Year
Hang on for a minute...we're trying to find some more stories you might like.
The Vietnamese community across the world is gearing up for its largest celebration of the year.
Jan. 28 marks the Vietnamese Lunar New Year, also known as Tet. This upcoming year will be the Year of the Rooster.
Tet is considered to be the most important holiday in Vietnamese culture. The holiday is usually a three day celebration, but preparations can cause the festivities to last as long as a week.
According to Vietnam Online, Tet is a time to remember and respect ancestors, while also welcoming in the new year. Historically, Tet also offered a break in the agricultural year, held before crops were harvested.
A common tradition during the holiday is a deep cleaning of the home in order to remove any bad luck from the previous year. People also attempt to clear up any arguments or debts in order to usher in the new year positively.
Amy Ngo, mass communication freshman, spends most of the holiday with family.
"We spend a lot of time with family celebrating, playing card games and gambling for luck, and eating a lot of traditional foods," Ngo said.
Tet, officially called Tet Nguyen Dan, is not tied to any specific religion, but the period is considered to be a holy resting time.
"Many of the Asian communities were founded around churches or temples, which put on fairs to celebrate the new year. This is where you can and will find many families spending their time and celebrating together with others," Ngo said.
Mimi Bui, biology sophomore, considers the holiday to be a time to honor family members and wish loved ones a happy new year.
"Families come together to celebrate the new year with traditions such as handing out lucky money in traditional red envelopes. Before receiving the money, the children must wish their parents their new year blessings," Bui said.
"Being a Catholic, I go to typical Sunday Mass and then celebrate at my aunt's house or my grandparents' house. Some of my friends who practice Buddhism go to temple
to pray."
According to the 2010 census, there are 14,000 Vietnamese-Americans in New Orleans. This population has a variety of ways to celebrate Tet in the city, in order to continue traditions from one generation to the next.
One of the biggest Tet celebrations in New Orleans is at Mary Queen of Vietnam Church in New Orleans East on Feb. 10, 11 and 12. A spokeswoman for the parish said the festival will feature traditional food like banh mi and pho, along with dancing and performances, including dragon dances.
There will also be a Buddhist celebration at the Bo De Temple in Belle Chasse with similar festivities, from Feb. 28 to March 1.

About the Writer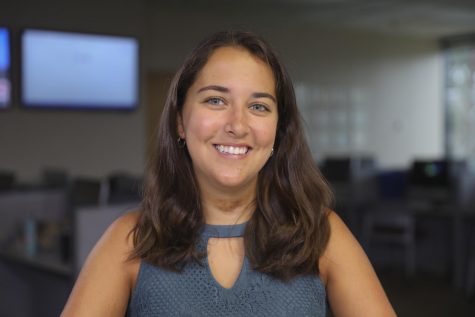 Erin Snodgrass, Editor-in-Chief
Erin Snodgrass, mass communication senior, is excited to be serving as Editor-in-Chief of the Loyola Maroon this semester. She has previously worked as...