Editorial: How to respond in the wake of disaster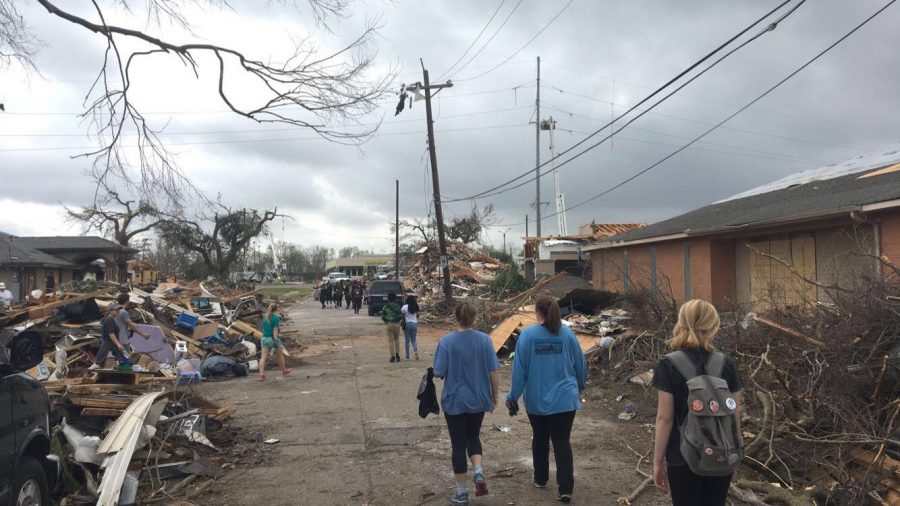 If the political climate of 2017 has you questioning the amount of empathy amongst fellow Americans, it's time to be the change you want to see in this country. The people of New Orleans East, Killian and Watson could use a hand.
The National Weather Service has confirmed the landfall of six tornadoes from the extreme storm on Tuesday, Feb. 7 around the New Orleans and Baton Rouge metropolitan areas. These twisters were unexpected and unprecedented in size, with a massive multi-vortex tornado ripping through ten miles of eastern New Orleans.
Thousands of people were caught off guard in the storm, watching the sky turn dark as spiraling winds whipped rain, hail and debris in every direction. All onlookers could do was seek cover and pray that these violent vortexes did not turn in their direction.
Then, they were gone as quickly as they developed. By Tuesday evening, the weather was calm, the sun was shining and hundreds of homes and dozens of businesses had been destroyed, sustaining moderate to severe tornado damage.
"Moderate to severe" means that hundreds of buildings — from mobile homes and two-story houses to storefronts, schools and even the NASA Michoud Assembly Facility — had walls, roofs or their entire structure blown away in 100 to 150 mph winds.
Luckily for Loyola, the tornadoes in New Orleans East, Killian, Watson, Donaldsonville, Elmwood and Montpelier were miles away from campus. Besides a few hours of rain and windy conditions, the Uptown area remained unaffected.
Unlike this freak storm, Loyola's support for these affected communities cannot blow away after a day. These tornadoes may have lasted an afternoon, but the thousands of families who have lost homes and businesses will feel the effects for years to come.
The support demonstrated within the Loyola community in the last week is inspiring. The Department of Student Involvement's fundraising, the University Ministry's call to action, the University Honors Program's support for Cypress Academy and the efforts of students to organize clean-up crews and demonstrations are all great works from an institution that is all too familiar with disasters.
After a summer of unreported, devastating flooding and only eleven years since the immeasurable damage of Hurricane Katrina, Louisiana has experienced more than its fair share of natural destruction.
And now, New Orleans East, part of the Ninth Ward that experienced some of the worst long-term damages from Katrina, is the site of the strongest tornado to ever hit the area: an EF-3 on the Enhanced Fujita Scale, with winds peaking at 150 mph, reaching a length of six football fields and 125 yards wide.
This twister made landfall a mile east of the Inner Harbor Navigation Canal and did not dissipate until reaching Lake Bogne, a stretch of nearly 10 miles.
It ripped apart entire mobile home parks, neighborhoods and businesses around Chef Menteur Highway.
In New Orleans East alone, the National Weather Service reports 33 injuries, moderate to severe damage to 638 homes — half of which will likely be deemed completely destroyed — and damage to over 40 businesses. It is truly amazing that no deaths have been reported.
The outcome was similar in Killian and Watson in Livingston Parish to the northwest, where although only six people were reported to sustain injuries, extensive damage from wind and debris destroyed dozens of homes.
Both towns were site to some of the most severe flooding last summer.
The communities around southeast Louisiana have shown unbelievable resilience in the wake of disaster, resilience that can't afford to stop after a day of national coverage, a few weeks of local coverage, "marking safe" on Facebook and a single donation.
Their resilience won't stop, so it's up to the members of the Loyola community to match it. We must remember that local support is the way things get fixed, and it takes months and years of this support to fix things correctly.
American Red Cross is one of the highest rated relief organizations in the nation, and will use monetary donations responsibly. Locally, the St. Bernard Project, the Greater New Orleans Foundation, Catholic Charities and Second Harvest are established organizations that will use food, money and supplies to continuously help their communities.
If you want to see what makes America great, supporting your neighbors in their time of need is where you'll find it.
About the Writer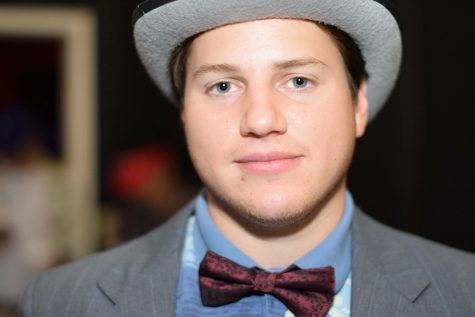 Seán Brennan, Opinion and Editorial Editor
Seán Brennan is a junior at Loyola pursuing his degree in mass communication. Besides acting as the opinion editor for The Maroon, he is also a writing...