Bagel Boy advances to "The Big Idea" top 10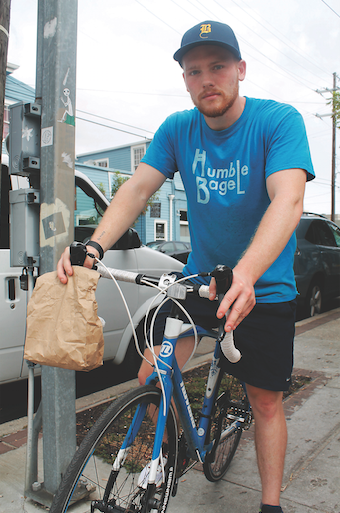 Brendan Dodd, also known as "Bagel Boy," a Loyola marketing alumnus, has placed as a top ten finalist for New Orleans Entrepreneur Week's "The Big Idea" competition for his local bagel delivery start-up.
Dodd became a finalist for the competition after receiving the most votes in a poll of start-ups on NOLA.com. His advancement was announced at 2 p.m. Monday afternoon in a NOLA.com Facebook Live broadcast. Dodd now progresses to the Entrepreneur Week pitch competition taking place March 24.
Voting takes place at the Warehouse of the Contemporary Arts Center, where patrons can support their favorite finalists with voting chips valued at $25 a piece. The entrepreneurs with the most chips will move on to the final three, where a panel of judges will decide the recipient of the $25,000 grand prize.