Loyola musical highlights redemption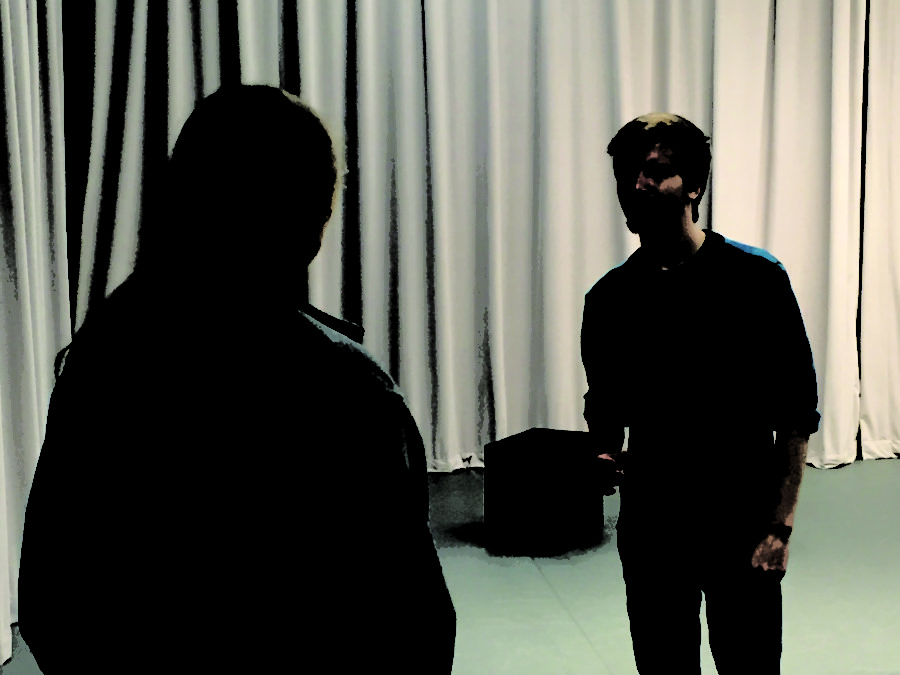 Kaitlyn Cleveland
March 16, 2017
The Department of Theatre Arts and Dance will enact themes of fear, guilt, loneliness and love in Loyola University's presentation of The Spitfire Grill.
The musical tells a story about Percy, who just gets out of prison. She starts working at the Spitfire Grill in Gilead, Wisconsin. Hannah, the owner of the grill, wants to sell the grill. Percy becomes friends with Shelby, a member of the town. They start a raffle to decide who should get the grill.
Throughout the show, the town comes together and relationships grow between the characters.
Patrick Gendusa, the director of the show, said a piece like this will always be a classic.
"The play is about second chances and redemption. There is never not a good time for a play like this. It uplifts you through its inspiring melodies. We all need a little pick me up these days," Gendusa said.
Eduardo Ramirez, theater junior, plays the character Eli and hopes that the audience will take something special away from the show.
"I think the audience will draw some parallels between Eli and Percy, who are both people wanting to understand who they are and re-enter a society that doesn't necessarily want them," Ramirez said.
Shelby Duhe, musical theater freshman, plays the leading role of Percy. Duhe described The Spitfire Grill as colorful.
"Color is a recurring theme in the entire show. It's just something that plays through the entire production and the design aspects are heavily based on color and nature in general. It is an underlying attribute that just makes the show whole," Duhe said.
Duhe added that since Loyola is a Jesuit and social justice university, the cast has been discussing the prison aspect of the show.
"New Orleans has a really, really high criminal rate and it's important to do that here so everyone sees that prison and criminality is not just black and white. There's so many different things that go into it and you have to know when to forgive, maybe not forget, because that's a lot about the show too, it never goes away. But you have to know when to forgive and to move on when certain things happen," Duhe said.
Ramirez said that he learned from The Spitfire Grill that people have the ability to become united through showing kindness, humanity, love and care.
"I think we need a night out at the theater where we can experience an ideal world, remember that anything is possible and that we can all change for the better. Theater isn't just about entertainment, but about reflecting and learning," Ramirez said.
The Spitfire Grill performances will be March 24, 25, 30, 31 and April 1 at 7:30 p.m. and March 26 at 2 p.m.
"You can expect a lot of music, a lot of singing. The music is really, really beautiful. It's a folk musical. There's some serious aspects to it, and there's also a lot of really beautiful moments between the characters," Duhe said.