Loyola supports disability pride
Hang on for a minute...we're trying to find some more stories you might like.
New Orleans is increasing the number of events that both support the needs of disabled individuals and places pride in them.
In March, New Orleans held its first ever disability pride festival at the Advocacy Center. While New Orleans is new to the trend, major cities like Philadelphia and Chicago have been consistently hosting disability pride festivals and parades in recent years.
Jesse Bascle is a patient with muscular dystrophy, caused by a group of genetic diseases that lead to muscle weakness and loss of muscle mass over time. An advocate for disability pride and service, Bascle aims to raise awareness to issues for individuals with disabilities and their needs.
"The hard part about disabilities is we are all different and need different things. The biggest misconception about people in wheelchairs is we are all the same and have the same problems, but we are vastly different in ability and movement," Bascle said.
Bascle said disability awareness in New Orleans has progressed recently, which he contributes to the city becoming more accessible. He recalled different instances of being at places that were not wheelchair accessible, and then later returning to see those places had installed a ramp since his first visit.
"It's kind of been my mission to get out and show people that, if it's accessible, we will come to your place or event," he said.
On April 6, Loyola's Department of Student Involvement gave a presentation about disability justice as part of the Brave Spaces series. The series allows students to connect with the broader New Orleans community and learn how to create social change.
A group of three experts took part in a panel discussion in front of about 35 students. Students were given the opportunity to ask the panelists any question about disabilities and related services.
Jane Rhea Vernier, who was diagnosed as an autistic woman, took on the responsibility of planning the festival in New Orleans. As one of the panelists at Loyola's discussion, Vernier shared her story and stressed the importance of meeting the needs of disabled individuals like herself.
"The disability pride festival was amazing. People keep coming up to me and saying 'Thank you for connecting disability and pride for me,"' Vernier said during the panel.
Jamey Boudreaux was also one of the panelists. He has been the executive director for the Louisiana-Mississippi Hospice & Palliative Care Organization since it began in 2001. He has also been an adjunct professor at Tulane University's School of Social Work since 1998.
"Disability service is making sure people have services and care so that they have what they need to survive, but it is also to improve their quality of life," Boudreaux said during the panel.
The next disabilities event in the city, is the Muscular Dystrophy Muscle Walk of Greater New Orleans to be held on May 13 in Lafreniere Park.
About the Writer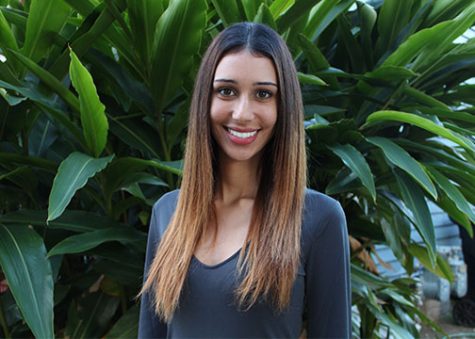 Haley Pegg, Senior Staff Writer
Haley Pegg is finishing up her final few credits at Loyola as a part-time journalism and marketing senior. Spring 2017 will be her second semester serving...