Track and Field's camaraderie leads to success
Loyola's women's track and field team finished second behind Brenau University and the men's team finished fourth at the Southern States Athletic Conference Championships last weekend.
Although the team fell short of winning the championship, there's still a sense of optimism and imminent improvement, according to Tristin Sanders, popular and commercial music freshman.
"The team wanted to win conference, but we ended up being runner up. Granted, it was a little disappointing, but a lot of our team is injured right now. We did the best that we possibly could have and many people did better than they were expected to. We're definitely coming back harder and better next year to try to win the title," Sanders said.
Leah Banks, mass communication sophomore, attributes the improvement throughout the season to the culture change in the program instilled by head coach Nick Dodson.
"The team and I have improved a lot since the beginning of the year, starting with mindset and the notion that we actually have a chance to change the view of the program and the overall team dynamic," Banks said.
Another big part of the culture change this season was the strong sense of camaraderie among teammates. Members of the team said they have grown a lot closer as they improved throughout the season.
"There was nothing that we could not handle collectively. I motivate my teammates by simply allowing them to see that they can overcome any obstacle that is placed in front of them. We had numerous athletes try new things this season, and they definitely went outside of their comfort zones, and it ultimately benefited the team as a whole," Banks said.
The team uses hashtags like #OneTeamOneHeartbeat and #MoveInSilence to motivate themselves collectively to do better, according to Dodson.
#MoveInSilence was meant to allow the team to put in all the hard work on the track and in the classroom while not saying anything about it and letting the results speak for themselves.
These hashtags are meant to inspire the team to become the best student-athletes they can together. "The team has grown a lot. When I took this job, I wanted to change the culture of the program and let the athletes believe in themselves. We performed and put ourselves in the national spotlight without saying a word and they all started to trust each other," Dodson said.
About the Writer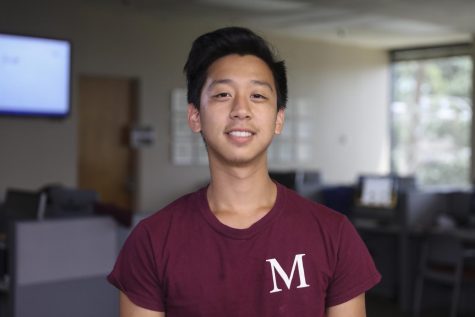 Jc Canicosa, Op-Ed Editor
JC Canicosa is the Op-Ed Editor for the Maroon and a senior at Loyola. He has also served as the Sports Editor, Breaking News reporter, Foreign Correspondent...