Volleyball team prepares for new season under new coach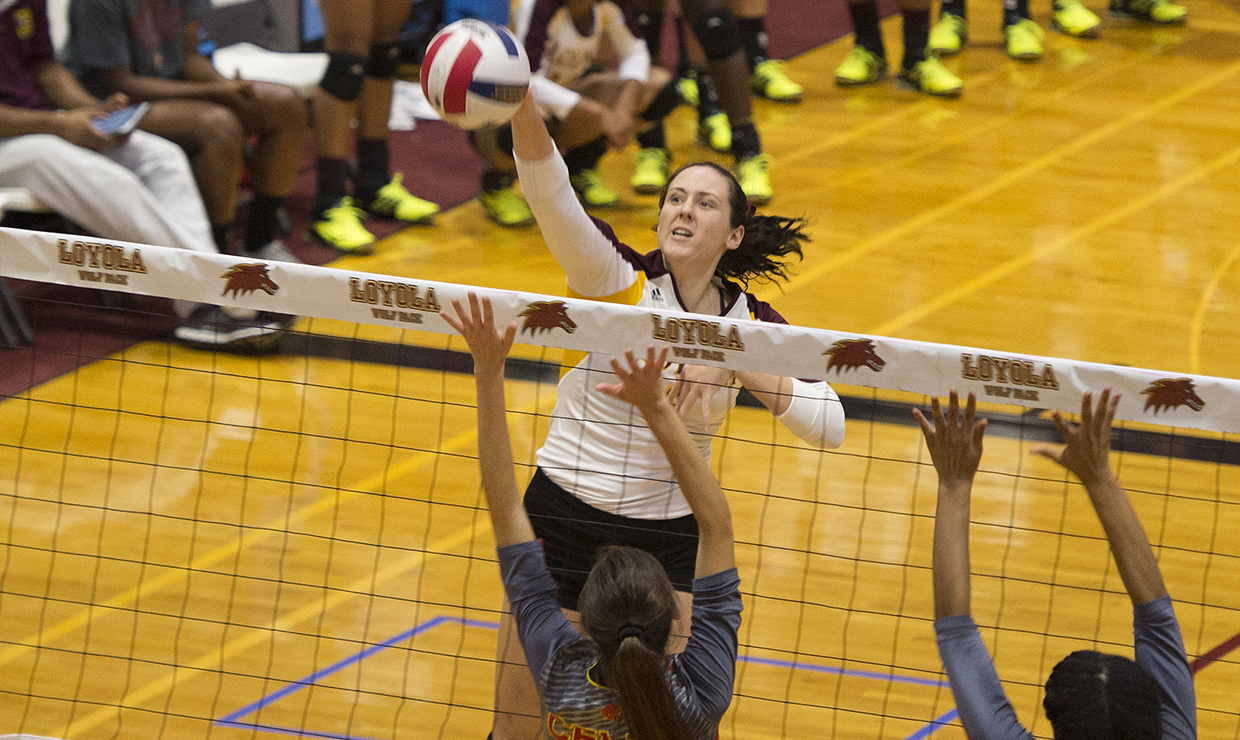 Cristian Orellana
August 16, 2017
Gearing up for the 2017 season and their first game with Dillard International, the Loyola volleyball team has already started working with their new coach, Jesse Zabel.
"This year will be about refining skill, redefining our limits and finding out how far we can go with the talent we have," Zabel said.
The team began practicing with Zabel on Aug. 8. Zabel has already set up a variety of goals such as reaching specific statistical goals, a better team record and also improvement in the classroom, emphasizing expectations of growth and rebuilding.
As a senior player, Lindsay Ulfig hopes to see what her team is capable of and for more success this year.
"I hope that the hard work will be reflected in our record for this upcoming season," she said.
Ulfig said the team has been focusing on the fundamentals, adding that Zabel has brought a new energy to the team.
"She encourages us to come together as one and to work through the tough practices," she said.
The volleyball team has already been voted fifth in the Southern States Athletic Conference Volleyball Coaches' Preseason Poll.
Zabel looks forward to the upcoming season, saying: "There is so much room for growth in the lives of our student-athletes, and it's an honor to have been chosen to support and guide them through that process."