Loyola re-states weapons policy
Hang on for a minute...we're trying to find some more stories you might like.
David Borofsky, interim provost, sent out an email to the Loyola community Wednesday afternoon (Aug. 23) as a reminder of the campus policy on firearms regarding police officers, reiterating that campus is a gun free zone, according to Louisiana state law.
However, the email explains that weapons are permitted to be carried on campus by all law enforcement officers.
"As such, it is the general policy of the university to welcome and trust those officers who arrive on our campus in their respective department uniforms and are visibly armed," Borofsky wrote.
Last semester, there was an incident on campus where a police officer brought his weapon to class and a student reported him to a professor, causing what the university called "a misunderstanding," an incident that notably resulted in the officer making a televised appearance on Fox Business.

About the Writer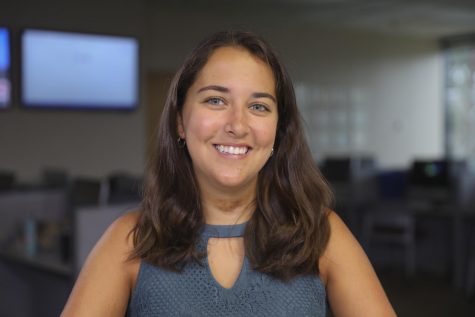 Erin Snodgrass, Editor-in-Chief
Erin Snodgrass, mass communication senior, is excited to be serving as Editor-in-Chief of the Loyola Maroon this semester. She has previously worked as...