"The Christians" at Loyola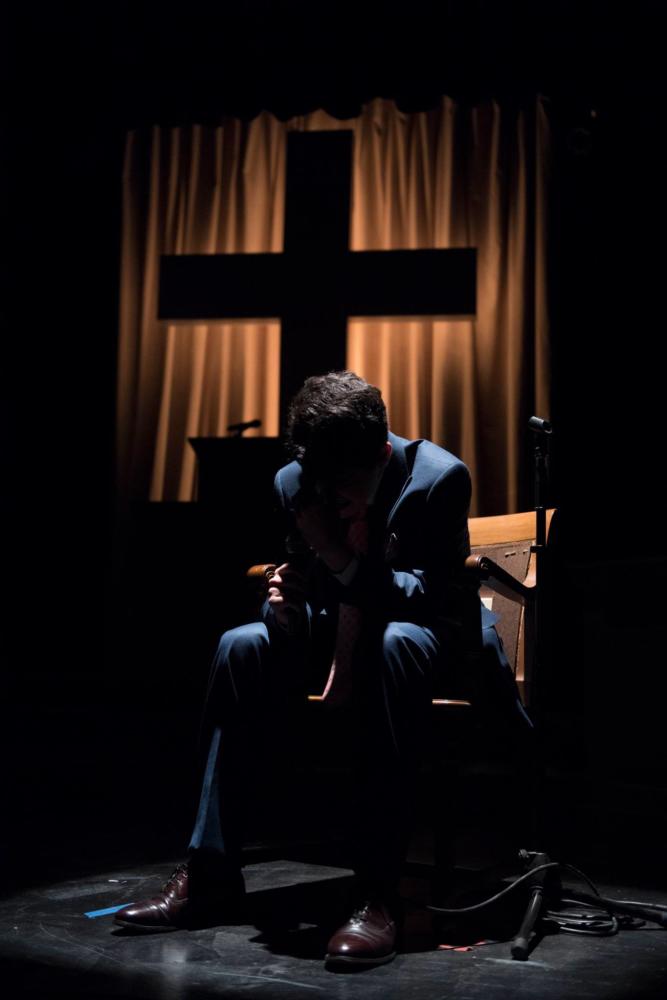 Bernadette Locke
September 29, 2017
Playwright Lucas Hnath's award-winning production "The Christians" will debut as Loyola's first show of the season on Sept. 29.
"The Christians" focuses on Pastor Paul, who started his megachurch with his wife a decade before, but after 10 years Paul is going to make a sermon that will impact his community more than he expected.
This, according to Emma Schillage, theatre arts junior, who plays Jenny, will incite questions from the audience about their own religion and beliefs. Schillage believes that the message of "The Christians" reveals how "faith unites and divides us."
"['The Christians'] is about finding the truth behind religion-what someone's truth is compared to someone else's truth," Schillage says.
Schillage spoke of her character's journey in questioning the pastor as a single mother receiving food stamps. The evident hopelessness and despair Jenny feels is what Schillage took advantage of when preparing for her role.
The blocking for this play was half of a page and the cast will be using hand-held microphones, comparable to a church sermon.
"There's a lot of questions that the play raises about what does it mean to love God, which is a really interesting question being posed by a Jesuit school," says Amanda Alch, theatre arts senior, assistant director.
will challenge its audience through double entendres within the dialogue, leaving them without a definite feeling towards the play. There exists no absolute within the play; everything is up for debate and open for interpretation. There needs to be an air of open-mindedness when watching the play. Alch concludes that the play will not leave the audience with closure, because it will pose a spectrum of personal questions for the individual.
"The Christians" runs at 7:30 p.m. Sept. 29-30 and Oct. 5-7, as well as 2 p.m. on Oct.1 in Marquette Theater. Tickets are $10-15 and can be purchased online at presents.loyno.edu or by calling the Loyola Box Office (505) 865-2074.