New food studies program stresses social justice, service learning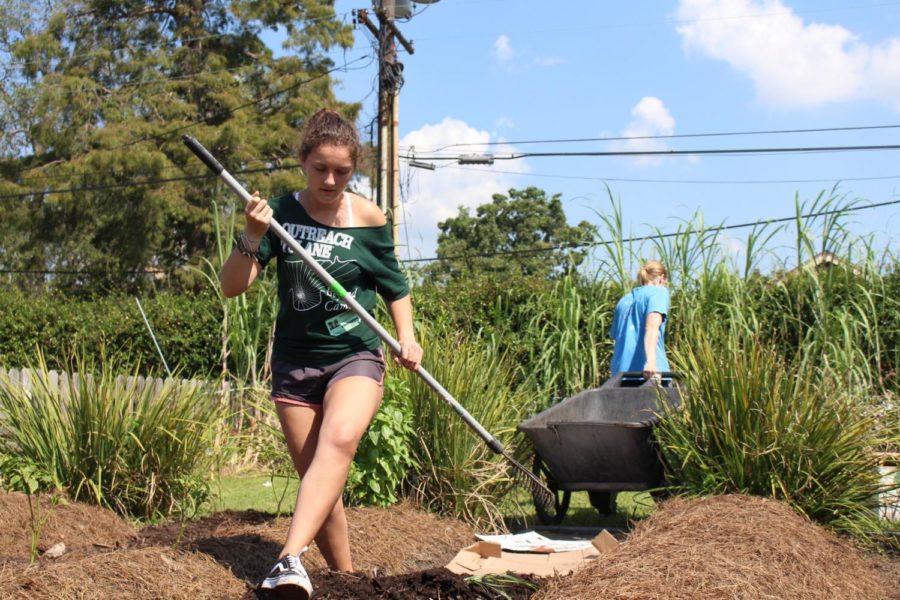 Milking cows and goats, collecting eggs from chickens and learning about workers' exploitation during a high school trip to an educational farm in upstate New York changed one Loyola student's view of food forever.
"We were doing organic farming there, and they taught us about food issues," said Julia Gollobit, sophomore and Omaha, Nebraska native. "I learned a lot about food insecurity and the problems with the industrial system."
Gollobit started working with a community garden in her home town around that same time. As her involvement grew, so too did her interest in food justice, and Gollobit decided to study the topic in college with one goal in mind.
"I wanted to make a change," she said.
Gollobit is one of two Loyola students who has adopted food studies as a major, said program director Daniel Mintz. He expects 10 to 15 more students to enroll in the undergraduate track by next school year.
Food studies – new to Loyola this semester – has three areas of focus, Mintz said: food policy, food systems and commerce and food culture.
"We feel that our mandate is to give students the same sort of in-depth education and critical thinking skills that they would develop in other humanities majors," Mintz said. "As well as to give them the ability to go out into the working world, or out into the world after college, and make a meaningful contribution wherever they choose to focus their careers."
Loyola alumna Amy Sins, a New Orleans-based chef and entrepreneur, said food studies is exactly the type of field in which graduates of her alma mater can make a difference. When she discovered the program was an option at Loyola, Sins jumped at the opportunity to meet with Mintz and university officials to provide advice based on her work in the field because, as she puts it, "food industry is a driving force here in New Orleans."
"I immediately wanted to be a part of it, mostly because I think in a hospitality city like this, I think a program like that is very important," Sins said.
She said she notices a need for mentorship in the food business and a need for her employees to better understand how food industry impacts the entire New Orleans community.
"We are the people who are trained in the first line of food safety and food preparation," she said. "We may seem like we're just the people shucking oysters and busing your tables and refilling your drinks, but we're also the people making meals on our days off and serving to those people in need."
Mintz said participating in serving learning – learning outside a classroom through community engagement – will be an important thread in Loyola's food studies program.
"We've got to think about this in terms of New Orleans," Mintz said. "Not only does it have this very rich food culture, there's also tremendous need relating to food sovereignty and food security in the city."
According to the United States Department of Agriculture, food insecurity refers to the economic and social conditions resulting in a household's limited or uncertain access to nutritious foods. A September 2017 USDA report showed 18.3 percent of Louisiana households, almost one in five, had "low or very low food security" in 2016. That's six points above last year's national average of 12.3 percent.
"There are a lot of people in New Orleans who don't always know where their next meal is coming from," Mintz said.
He said the university's food studies faculty works to provide coursework to address food access issues on local and national levels.
Gollobit and her classmate, sociology sophomore Marisa Jurczyk, each said their "Sociology of Food and Food Justice" course, taught by professor Angel Parham, explores the how and why of the food industry.
Jurczyk said the course also explores human rights issues as they relate to food, and service learning is required.
This semester, Jurczyk volunteers with Edible Schoolyard New Orleans – the same organization Gollobit worked with last semester.
Edible Schoolyard partners with four FirstLine schools in New Orleans to encourage children to make healthy connections between food and school, said Amelia Bird, the non-profit organization's manager of operations.
Bird said almost 100 Loyola students have volunteered with Edible Schoolyard over the past five years, mainly through class-related service learning opportunities.
Through Edible Schoolyard, Jurczyk helps maintain the garden – an outdoor classroom – at Samuel J. Green Charter School in Uptown New Orleans. Children at the school help grow plants in the space and then use the produce in cooking classes integrated into the school's curriculum.
"It's always empowering to learn a new skill," said Marsha Bard, certified horticulturist and Edible Schoolyard site gardener for Samuel J. Green Charter School.
Bard has worked with Edible Schoolyard for five years and oversees volunteers at the Samuel Green site. She, Loyola students and Tulane students do what Bard deems the "more difficult tasks" so the elementary school children may have different experiences in the garden.
"When we have good harvest, we'll give that out to the families," Bard said. "We're trying to make healthy foods more accessible to our kids."
Mintz said students graduating with a food studies degree will be prepared for a variety of jobs in the food system. Gollobit's career goals, for example, include working with a non-profit organization like Edible Schoolyard or tackling issues in food policy.
"We want to make sure we're setting our students up with the kinds of professional connections that let them follow a career path into food, but also let them follow a career path away from food if they find there are some issues they learn about in this program… [they want] to address in some other way," Mintz said.
About the Writer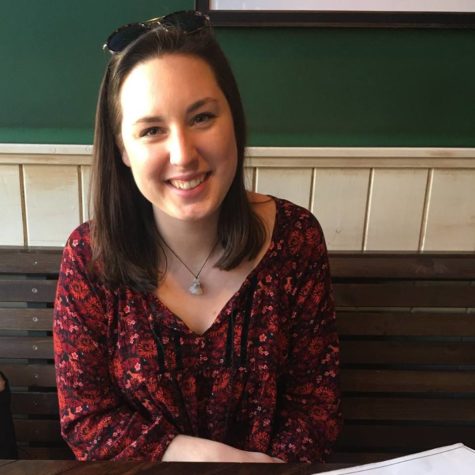 India Yarborough, Senior Staff Writer
India is a senior mass communication major, sociology minor from Columbus, Mississippi. She has served as news editor and a contributing writer for The...