Day of the Dead concert coming to Gasa Gasa
Nov. 2 marks the Day of the Dead. This year, a group of Loyola music industry and music performance students will be performing at Gasa Gasa.
Perrin Kileen, event coordinator and music industry freshman, will be performing. He mentions that they will be implementing the traditions of Day of the Dead, "bringing aspects of the celebrations by using makeup, establishing a themed scenery, and paying respect for those who have passed."
"People should expect a lot of energy from eager artists trying to make a name out of themselves," Kileen said.
The bands and artists are freshmen and sophomores of Loyola's school of music with, "Tulane music students will also make a featured appearance."
The official list of performers includes both soloist and groups. "There is going to be bands, deejaying, and live singing," Kileen said.
Confirmed performers are: Maxtaylor, Skylarallen, Nick Coleman, Nye, Kip, Heartbreakp, Buddha, Choirboi Jourden, and Freakout. Dj DII TII and Lukrative will be leading the night's sound.
Max Taylor, music freshman, mentioned "though this not everyone's first time performing as artists, we are coming together on stage for our first collaboration."
The event will take place at Gasa Gasa: 4920 Freret St. New Orleans, La 70115.
Tickets are on sale for $5 if the attendees RSVP at DOTD.LIVE, or $8 at the door.
Doors open at 7pm, and the event will begin at 8pm.
About the Writer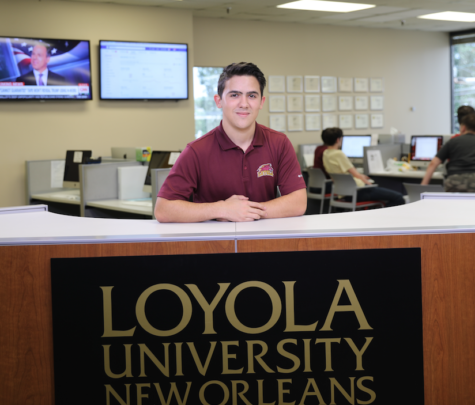 Anderson Leal, Managing Digital Editor
Anderson is a public relations sophomore.  This semester he takes on the managing digital editor position, and hopes to provide and maintain relevant...