Algiers Folk Art Zone to host sixth annual festival
It has been 17 years since New Orleans native Charles Gillam founded the Folk Art Zone & Blues Museum, which continues to be an integral part of the artistic community in Algiers Point. The museum, sitting along the Mississippi River, is where he curated a zone for local self-taught artists.
And on Saturday, Nov. 4 at 1 p.m., the museum will host its sixth annual Algiers Folk Festival.
There, Gillam and many other local artists will display and sell their work, which includes paintings, sculptures, pottery, jewelry and other art.
Well-known local performers like Little Freddie King and The Brian Murray Traditional Jazz Band will provide free live music. Confetti Kids, a locally-based non-profit organization that hosts kid-friendly events, will provide children's arts and crafts. The event is free to the public.
The festival and the zone itself are inspired by Gillam's love for the local artistic community and his desire to give back.
Born and raised in New Orleans, he got his start showcasing his work in the French Quarter. He is self-taught and uses salvaged furniture and pieces of driftwood from the Mississippi River to create mixed media art. His work often shows depictions of jazz musicians and scenes from New Orleans jazz culture, such as funerals and second line parades.
Gillam's big break came when the House of Blues began developing its folk art collection in New Orleans. His work was showcased in the chain's venues around the country. But he wanted to stay true to his roots.
"I thought I was going a little bit too fast, and I wanted to think back at where I came from," Gillam said. "I love the city so much, and I wanted to see how I could contribute something back."
The Folk Art Zone & Blues Museum was founded as a tribute to New Orleans art and musical culture and to create a unique communal space for local self-taught artists.
"I thought, why not do something so unique and so different from the rest of the art markets around the city? So I wanted to make my art festival a festival of self-taught artists, no trained artists, that never had exposure. Here's a chance to highlight their art and craft to the world, whoever comes through our little art environment," Gillam said.
About the Writer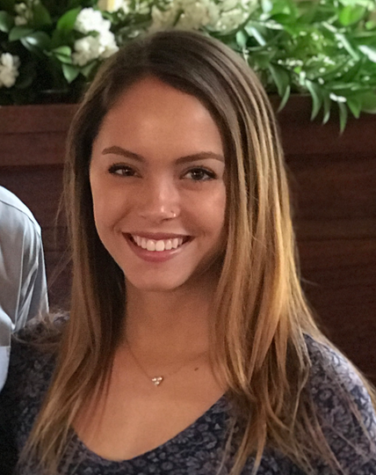 Kaylie Saidin, Opinion & Editorial Editor
I'm a senior English major with a classical studies minor. I'm currently the Opinion & Editorial Editor at the Maroon and was formerly the Life &...