Loyola's annual Sneaux is in the making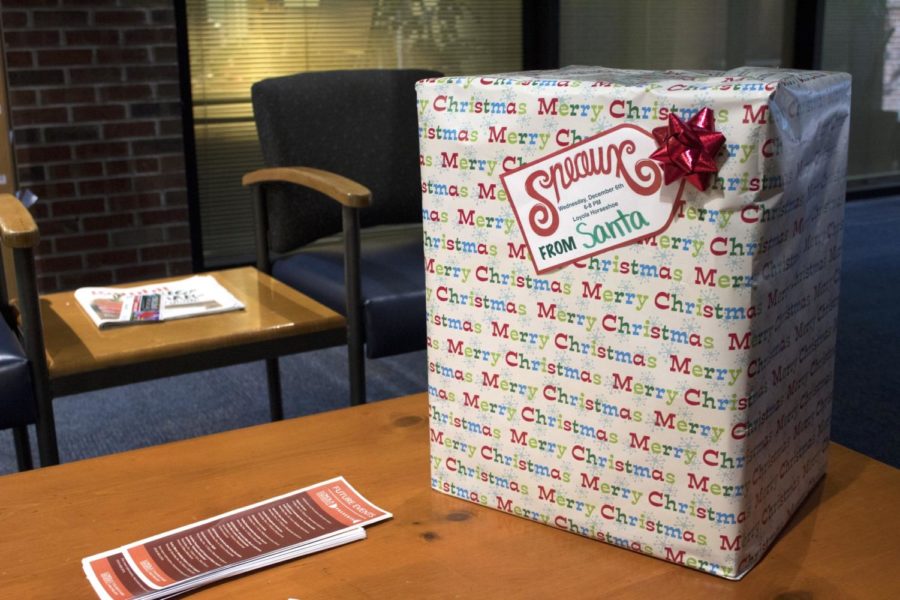 'Tis the season and to get into the Christmas spirit Loyola is once again hosting its annual event, Sneaux.
Sneaux is an event where students, faculty and nearby neighbors huddle onto the horseshoe while a snow machine pumps fake snow onto the lawn, vendors sell hot chocolate and sought-after Sneaux shirts are passed out. This year marks the 10th anniversary, according to student government director of programming Megan Bourg.
"It is a great opportunity for students, faculty, staff and the New Orleans community to come together and celebrate the holidays," said Megan Bourg, student government director of programming.
The annual event seeks to be consistent in providing a Christmas atmosphere to everyone who attends.
"Each year we need to make sure that we have the 'snow,' we have a shirt and we have activities and food for our Loyola and New Orleans community to enjoy and celebrate the holidays together," Bourg said.
Aside from the snow, a draw for students is the shirt that has a different design each year.
"Each year the demand for Sneaux shirts increases, as students who weren't able to receive one the year before become even more dedicated to getting one the next year," Bourg said. "I think the fact that the Sneaux shirts are so coveted is what makes this event have such a great turnout. We are able to get students who may not usually come to an event to come to Sneaux because they either really want a Sneaux shirt or they have heard their friends talk about how coveted the Sneaux shirts are."
As to who designs the shirts, it is usually a student. This year it is Antoine Barriere, a member of the University Programming Board.
"We decided to go with the theme toy box," Barriere said. "So this year's Sneaux design was inspired by that theme. I thought about all the excitement that came with receiving toys when I was younger. I wanted the design to reflect excitement, fun and the happiness that we all have experienced during Christmas.
"I love creating new designs so when the opportunity to make the Sneaux design came up I took it on confidently, knowing the design would be loved by students and faculty alike," he said. "I think having the whole school wearing my design will definitely have a lasting feeling of awe. Even though this particular design for Sneaux will be ephemeral. I hope that people will remember my Sneaux design and connect it to the great times they will have this Christmas; giving it an eternal stamp."
With the annual long lines to obtain the shirts, SGA has added a new option this year giving the opportunity to skip the lines.
"One addition we are planning for this year is having a toy drive at the event," Bourg said. "If a student brings a toy to Sneaux, they will be able to bypass the long shirt line and go to a separate line. We are looking to donate these toys to the New Orleans Children's Hospital."
As for first year students and for people who have never gone to Sneaux, JaQuille Collins, assistant director for Danna Student Services and Programs, has her own perspective.
"I am new to the campus, so I have yet to experience Sneaux as of yet," Collins said. "I can say that I am most excited about hosting an event that is not only for Loyola students, but the New Orleans community as well. It is important that students develop a relationship with the community and this event helps do just that. I have never experienced something like this before and am excited to witness this unique event."
Sneaux starts at 6 p.m. on Wednesday, Dec. 6 at the Horseshoe in front of Marquette Hall.
About the Writer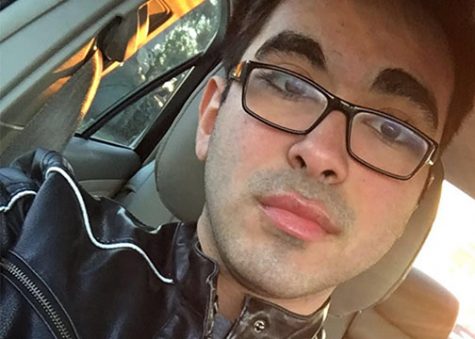 Andres Fuentes, Staff Writer
Andres Fuentes is in his first year at Loyola and serves as Sports Editor for The Maroon. He has previously served as Assistant Sports Editor. As a native...