Fields leads the way to victory over Faulkner
Hang on for a minute...we're trying to find some more stories you might like.
With the help from Benjamin Field's double-double, the men's basketball team defeated Southern States Athletic Conference rival Faulkner, 70-58.
With his second consecutive double-double, Fields said he was solely focused on the team's play during the Hall of Fame game.
"I feel like we played good team basketball and good team defense the whole game," Fields said.
Fields finished the game with 14 points and a career best 15 rebounds, making it his fourth double-double in the last five games.
Despite the offensive achievement, Fields praised his team's defense.
"I feel like we played good team basketball and good team defense the whole game," he said.
For the 2017-18 season, Faulkner's 3-point shot rate stands at 35.8 percent on average, but the Wolf Pack's defense brought the Eagles' 3-point rate down to 28 percent.
Head coach Stacy Hollowell knew his team was prepared for Faulkner's offense.
"[Faulkner] is a very good shooting team, and I thought our guys did a very nice job of understanding what they do," Hollowell said.
Fields also agreed with Hollowell on how well they defended Faulkner.
"We knew this was a good three point shooting team so we had to close them out and make them drive to the basket," Fields said.
Loyola improves to 10-7 this season and 6-2 in conference play.
The team will take on city-rival Xavier on Jan. 24 at 7:30pm.
About the Contributors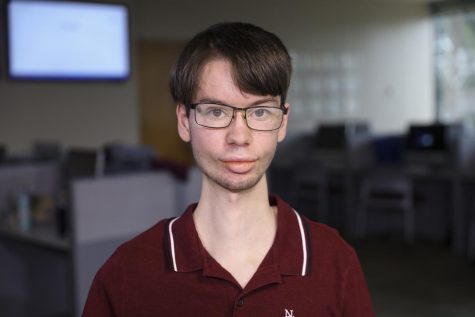 Sam Lucio, Webmaster
Sam is a senior mass communication major. This year he will be serving as Webmaster at The Maroon. In the past he has served as Worldview Editor, Reviews...