Cheer team prepares for championship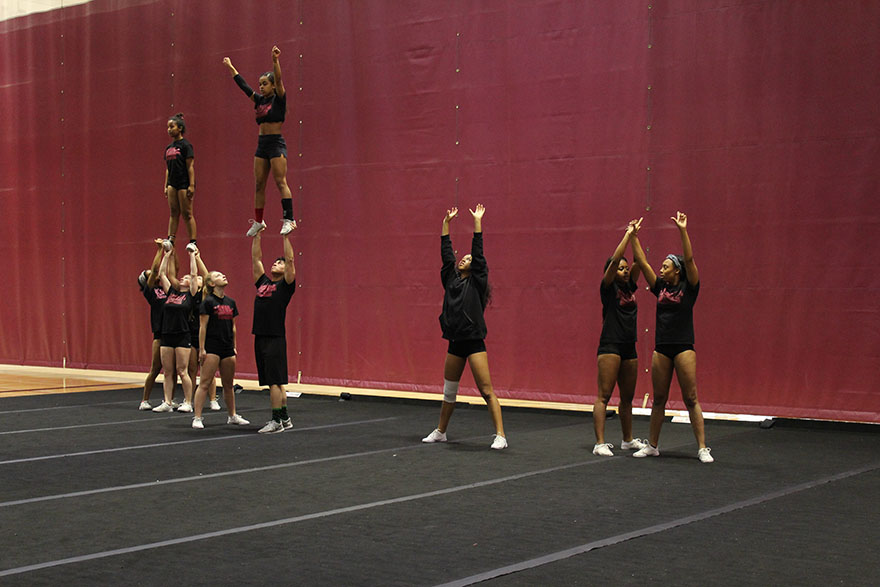 With the conference championship coming up, the Loyola cheerleading team is out for revenge and hopes to bring the crown back home.
Last year, the team went head-to-head with the University of Mobile in the conference championship. The then newly-created Wolf Pack team fell in a close matchup.
Now the Wolf Pack cheerleading team is gearing for another shot at the Southern States Athletic Conference championship.
With only 14 members on the squad last year and only two being male, the team built off of what they had, adding two more members for a total of four male members for the current season.
The mix between experienced and rookie members has created a buzz on the team.
"We have a lot of returning people and a couple new people that are very talented and we're just excited to showcase what we can do and hopefully everything will stick," Head Coach Rickey Hill said.
Adding more members to the team was is the only thing the cheerleading program has done to improve performance. The team has been practicing more in order to prepare for the upcoming championship.
"We wanted to have more practices to get our routine better," Tri Le, bio-chemistry sophomore, said.
Le was on last year's squad and sees the team's first shot at the title as a valuable learning experience.
"We had to build a foundation before we could improve," Le said.
With the championship date approaching, the team faces the mental stresses of competing against other teams.
"It's been a little overwhelming for the past couple of weeks but they're excited about the possibility of being able to bring home a championship," Hill said.
With the conference adding new schools, such as Bethel and Point, the team will compete without knowing the strategies and capabilities of some of their opponents. However, Hill believes his team will prevail.
"They've worked really hard, we've had some ups and downs and lost some people along the way but they still keep pushing," Hill said.
The cheerleading team will compete in the Southern States Athletic Conference Championship in Mobile, Alabama Feb. 3.
About the Writer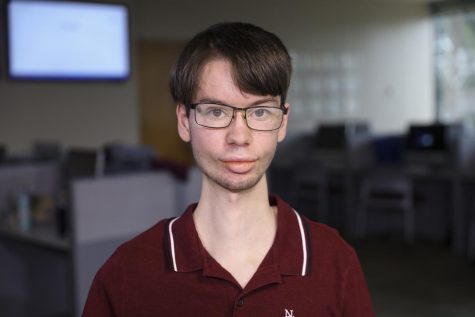 Sam Lucio, Webmaster
Sam is a senior mass communication major. This year he will be serving as Webmaster at The Maroon. In the past he has served as Worldview Editor, Reviews...