Loyola dance team looks to repeat conference championship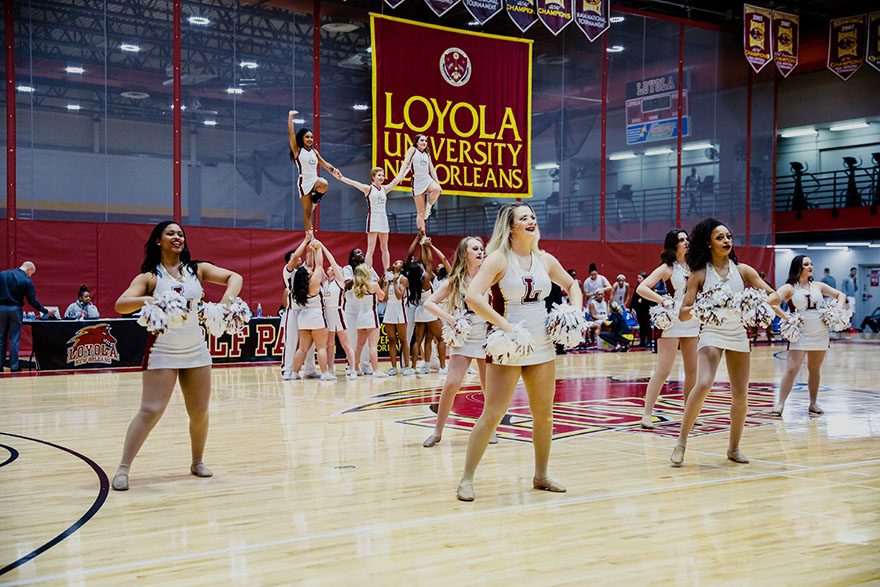 The competitive dance team is setting their sights on the upcoming conference championship.
In its first year of existence, the Loyola competitive dance team took home the Southern States Athletic Conference title versus Brenau University on Jan. 28 2017.
The championship was historic for both the conference and Loyola, as it was the first year the sport was recognized in conference play, and Loyola took home the banner.
It was a shining victory as three of the six Loyola dancers made the All-Conference team when the Wolf Pack beat the Golden Tigers 87-71 — the only other team competing.
The "Six Pack," the name used to refer to last year's team, went out to prove they could be successful in the freshly organized sport.
"They felt that they had something to prove. It was the first year that there was competitive cheer and dance. They wanted to prove that they were a force to be reckoned with even though they only had six dancers," Head Coach Rickey Hill said.
After winning the 2017 championship, the Loyola competitive dance team is preparing for another shot at the conference title this year. However, it will have more competition this year as three teams plan to compete in the Southern States Athletic Conference.
The Wolf Pack is preparing with early morning practices every Tuesday, Thursday and Friday starting at 6:30 a.m.
With new additions to the team, the experienced dancers are making sure the squad meets the high standards of competition set last year.
Elizabeth Cohen, music industry major and member of the "Six Pack" team, said that she knows exactly what it takes to be a conference champion.
"Nailing our skills, upping our performance quality and a well-rounded routine including both technique and engaging energy is key to repeating as champions," she said.
The team is confident in its hard work and remains unfazed despite the new conference competitors, Brewton-Parker and Martin Methodist. The Georgia-based Brenau University will not compete as the school has left the Southern States Athletic Conference.
Hill said the team has remained focused despite the increased competition.
"We have not thought about it. We are staying focused on choreography," he said.
New additions have brought a greater sense of confidence to the team before its championship run.
"They are excited that we have some really strong freshman. They are also excited to show the intricate choreography that they are practicing," Hill said.
The Wolf Pack will compete in the Mobile Invitational on Feb. 2 and the Southern States Athletic Conference Championship on Feb. 3.
About the Writer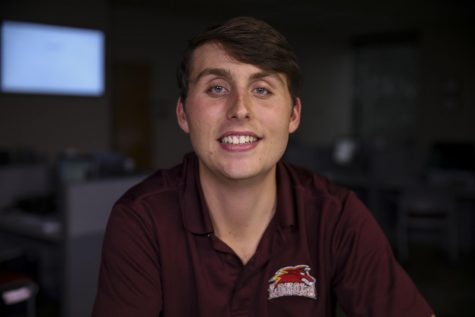 Will Ingram, Video Editor
Will Ingram is a mass communication junior that prefers to spend his days on a bike than in class. He has worked as the executive producer of the Maroon...