RoSha'e Gibson is the Voice of Loyola Athletics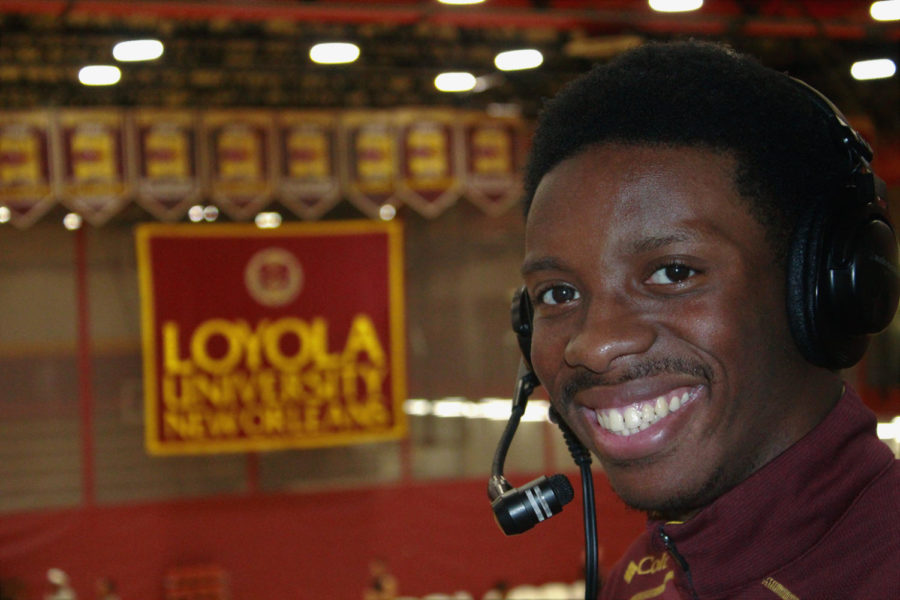 Ever since he roamed the halls of St. Augustine High School, mass communication sophomore RoSha'e "Ro" Gibson has had aspirations to showcase his love of sports.
Although his talents were not suited for a court or field, he found skill and success in his voice and commentating ability.
By interning with local sports broadcaster Ken Trahan and looking up to icons such as broadcasters Al Michaels and Stephen A. Smith, Gibson found his calling in a media booth commentating what was happening on a ball court.
"When I realized I wasn't going to be playing the game professionally, I realized that I wanted to be really close to the games and sports journalism was where I was going," Gibson said.
During his freshman year, the Loyola broadcasting position was vacant, and Gibson was eager to lend his voice to the basketball and volleyball live streams.
"It sort of started as an internship as I learned the ropes," he said, "In my second year, I have managed to turn my broadcasting into my work study."
Gibson found happiness in the work he was doing. He also as realized the amount of effort that comes with preparing a sports broadcast.
"There's the pre-planning to gathering the statistics for the games and setting up interviews with coaches to get valuable quotes," he said.
Despite the tedious nature of his work some days, Gibson credits the people he works with as one of his favorite parts of his job.
"My broadcast partners, staff and the University Sports Complex staff make a sometimes stressful work environment a very enjoyable one," Gibson said.
Lending his voice to Loyola athletics makes him feel like a part of the sport itself. Gibson finds great joy in being involved in each game and even has his favorite moments. A favorite of his time came from a close basketball game where the team lost at the last minute.
"Even though we lost the game, it is a moment that stands out as electric," Gibson said.
Gibson's favorite part of those types of games is the atmosphere, and it is one of the reasons he loves sports broadcasting.
"It's rare that you have so much fun, joy and cooperation in such a professional environment," he said.
His success story has lead him to be a model for other prospective sports broadcasters. Gibson recommends networking, making connections with people and starting off small.
"Even if it's not the position you want when you begin, it's ok to build up and gain experience," he said."That way you can have multiple skills that make you valuable now and in the future."
In the future, Gibson hopes to become a sports broadcaster or announcer at the professional level having learned so much from his experiences at the college level.
"Coming to Loyola I knew that I wanted to be the head broadcaster and it was something I wanted to turn into a reality, and I did," Gibson said.
About the Writer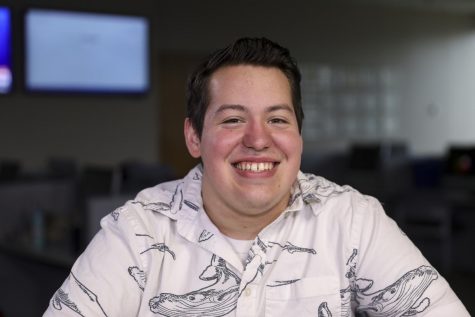 Cody Downey, Reviews Editor
Cody Downey is a mass communication senior from New Orleans, Louisiana. He is currently serving as the Reviews Editor. In previous years, Cody held positions...