Women's basketball wins third conference title in four years
The season was filled with wins, conference awards, and broken records. But for the Wolf Pack women's basketball team, the only thing that satisfies their hunger are banners.
This past past weekend, Loyola climbed the latter, cut down the basketball net, and took home the Southern States Athletic Conference Championship banner for their third time in the past four years.
The No. 2 seed took down No. 1 Martin Methodist University, 66-53 to clinch their title.
The Pack was led by their senior duo Zoie Miller and Di'Mond Jackson as they experienced their final conference tournament.
"It feels great. We've worked for this all season," Miller said. "'It's a feeling that never gets old.'"
Miller, mass communication senior, scored a game-high 27 points while also adding four assists and three rebounds to her stat sheet.
Miller lead her team to victory coming off of her Southern States Athletic Conference Player of the Year award.
Jackson, biology senior, matched Miller with four assists while also having seven points and a game-high nine rebounds.
The senior guard knocked back Martin Methodist as the conference Defensive Player of the Year led the defensive end to keep the Red Hawks shooting 30.1% for field goals and 12.5% beyond the arc.
Head coach Kellie Kennedy was impressed with her two seniors and feels they have developed into leading players for their teammates.
"I feel like Zoie and Di'Mond have done a great job in leading this team," she said. "I think their accolades speak for themselves."
The team owed a lot to their senior leaders but also to their role players on the bench.
Criminal justice sophomore Breyah Richardson contributed 14 points and four rebounds, and international business sophomore Kalia Anthony finished with 10 points and seven rebounds.
"Kalia Anthony and Breyah Richardson have both done that on multiple occasions this year," Kennedy said. "When they do, we are really, really hard to guard. I think that if we can be full speed with our top five and come in with a punch off the bench, that really helps."
For the Wolf Pack, it is all about their reliance on one another. It's their strategy to success.
"Relying on each other and working as a team is what brought us to this victory," Miller said. "We shared the ball and played for each other."
Now with another championship ring and a banner in The Den, the Loyola team is looking toward their next challenge: the National Association of Intercollegiate Athletics National Championship.
First year assistant coach Travis Ponton sees beyond the team's conference title and is hungry to compete in the national tournament.
"Our players have been really good the past couple weeks, especially about getting into the gym on their own and getting work in on their own," he said. "It's so exciting to play at this time of year that you do what you need to do, and that might mean some late nights and early mornings but that's better than being home right now."
Ponton said this constant practice is the key to get ahead of their national opponents.
"It's going to be tight. It's going to come down to the wire, and that extra repetition can carry them along the way."
The constant drills and practices have kept the Wolf Pack's eye on the conference tournament. Now all efforts are focused on the next bout of games
"This conference championship title just motivates us to go even harder for Nationals," Miller said. "Although we won conference, we are not satisfied. We want a national title."
The team is looking to replicate their play from the conference tournament to Nationals, and they hope they see the same results.
"We are focused on building off of how we played in conference," Miller said. "We worked well as a team offensively and defensively. We believe if we bring that same energy to Nationals, the sky is the limit."
The Wolf Pack will fly off to Billings, Montana to face off versus Our Lady of the Lake University on March 15.
About the Contributors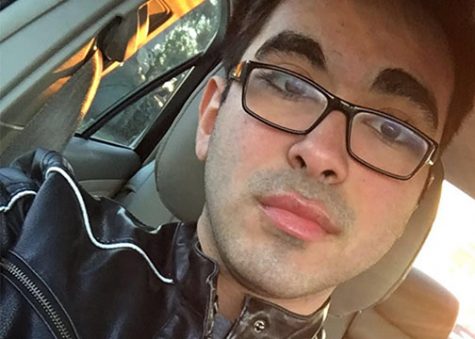 Andres Fuentes, Staff Writer
Andres Fuentes is in his first year at Loyola and serves as Sports Editor for The Maroon. He has previously served as Assistant Sports Editor. As a native...