Fate and friendship thrive between Loyola tennis duo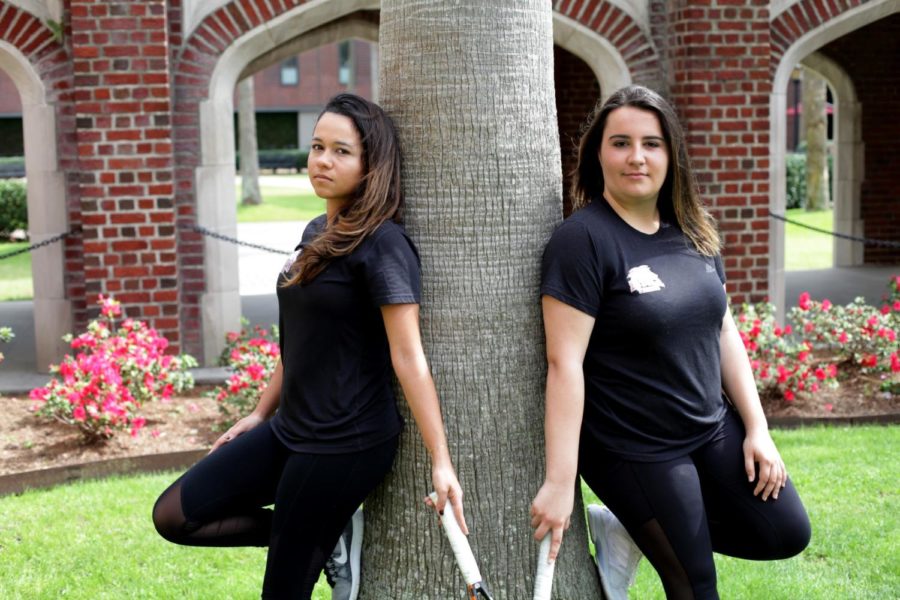 Imagine a friendship that was born at an elementary school, grew over tennis and was strengthened after moving from your small island hometown to an American port city.
For two Loyola tennis players, this is a reality.
Over 1,600 miles away from New Orleans, biology sophomore Koral Martinez and economics junior Isabel Junqueira both grew up on the west coast of Puerto Rico in Lajas and Mayaguez respectively.
The two have known each other since the third grade, but their early years in Puerto Rico started off shaky.
Colegio San Jose, the high school they attended together, struggled academically and financially.
"They kept changing principals, and there was a year where we didn't have English class," Martinez said.
With only 18 other students left in the class, Junqueira transferred to Immaculate Conception Academy High School and Martinez joined her a semester later.
Martinez and Junqueira grew apart and were in different friend groups. Though they didn't socialize with one another often, sports brought them together during the summer.
"(Martinez's) neighbor had a tennis court, and every summer he would have a camp," Junqueira said.
Martinez, who has played tennis since she was five years old, attended the camp every summer. Even though Junqueira's main sport in high school was soccer, she decided to give tennis a try and participated in the same tennis camp as Martinez.
When senior year came and the talk of college was in the air, both of them coincidentally picked Loyola. Martinez chose Loyola for tennis and Junqueira liked New Orleans.
In an ironic fashion, they winded up attending the same school yet again, and they were both thrilled to find themselves sharing their college years together at Loyola.
"We were the only people in our class who left Puerto Rico to go to college, and we ended up at the same school," Junqueira said.
Both Martinez and Junqueira coming to Loyola may have been a coincidence, but it has proven to be beneficial for Loyola's women's tennis team.
"My first year at Loyola there weren't many girls [on the team] so my coach asked me if I knew anyone who could at least hit the ball," Martinez said.
Martinez knew Junqueira was just what the tennis team needed.
"I thought she was joking," Junqueira said, "I never really played tennis, that was (Martinez's) thing."
Junqueira decided to join the team and play alongside her long-time friend. To alleviate any doubts she might have about the sport, Martinez took Junqueira under her wing, serving as her mentor.
For Martinez, having Junqueira on the team motivates her and elevates her game.
"Every match we cheer each other on," Martinez said. "She's always there for me."
For the Loyola duo, their friendship brings them much more than success on the tennis court. It ties to Puerto Rico as well.
"It's kind of like having a piece of home with me," Junqueira.
About the Contributors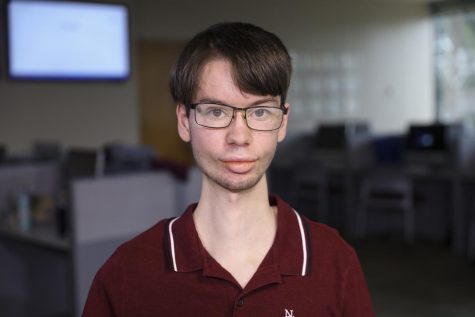 Sam Lucio, Webmaster
Sam is a senior mass communication major. This year he will be serving as Webmaster at The Maroon. In the past he has served as Worldview Editor, Reviews...