Column: How I remember Tom Benson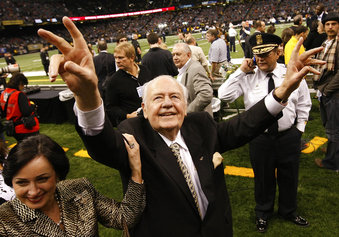 The average New Orleanian thinks about his vast fortune or being the owner of the New Orleans Saints and Pelicans, but not many had the chance to meet Tom Benson and get to know him.
I did have that chance.
Meeting a billionaire did not go as I expected. My father had just told him that this is my younger son Andrew, and he said, "Tom Benson, nice to meet you." It may seem simple but that introduction stuck with me.
I had the pleasure to interact with Tom Benson on a number of occasions since my father, Ed Lang, works as Senior Vice President and Chief Financial Officer for both the New Orleans Saints and the New Orleans Pelicans.
When I learned he had passed away, three moments stuck out to me, the first being his introduction. Through all my interactions with him, I never forgot that introduction. I was one of his employee's sons. Of course, I knew who he was. Even if my dad didn't work for him, he's one of the most successful men in New Orleans. His name is everywhere from Benson Tower downtown to the Gayle and Tom Benson Cancer Center at the Ochsner Medical Center to the planned Tom Benson Jesuit Center here at Loyola.
Yet, Tom Benson still felt the need to introduce himself to me. I genuinely don't think he expected me to know who he was. Throughout it all, he never lost his perspective. He never forgot where he came from, and he never felt above the rest of us due to his success.
After acquiring Dixie Beer and returning it to the original formula, both Tom and Gayle Benson attended several events at local bars to promote it. I attended one of these events with my parents. The Bensons socialized with anyone who happened to be at the public bar.
I took notice of how he looked as he talked to all these strangers coming up to him. They talked about things ranging from people being excited about Dixie Beer coming back to New Orleans, to the Saints, to the Pelicans or to just how he and Mrs. Benson were doing.
What I noticed most is that he seemed so genuinely invested in whatever was being said. He wanted to be there. He wanted to talk to people, and he enjoyed having conversations with them. Whenever anyone thanked him for something, he looked like he had some combination of pride of his accomplishment and embarrassment that he was being recognized by those people for that accomplishment.
The Bensons made sure to buy everyone in the bar a few free rounds of Dixie beer that night.
The final moment that stuck out was the few times I was able to attend the Christmas party the Bensons would host. I think the happiest I ever saw him in person was watching him as he would watch the little children open up presents. I believe that he was truly at his happiest when he was able to give to other people.
The loss of Tom Benson is tragic, but his legacy will live on. It's impossible for it not to. He touched so many lives and did so much good for this city.
Don't linger on the loss, but rather linger on all the good that was done. Realize how many jobs he created for Louisiana. Remember the investment he made into our community like working to bring Dixie Beer back home or renovating and reopening the former Dominion Tower, now Benson Tower, which had been abandoned for many years following Hurricane Katrina. Think about all the money he gave to great causes like the Gayle and Tom Benson Cancer Center or the millions he gave to Loyola for undergraduate scholarships back in 2013.
So from all of those people whose lives you have touched, thank you and rest in peace Mr. Benson.
About the Contributor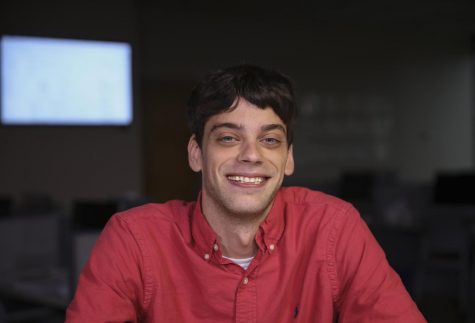 Andrew Lang, Design Chief
Andrew Lang is a mass communication senior and is serving as design chief. He's previously worked as a copy editor, sports editor, staff writer and staff...