Tristin Sanders is a star on the track and on the stage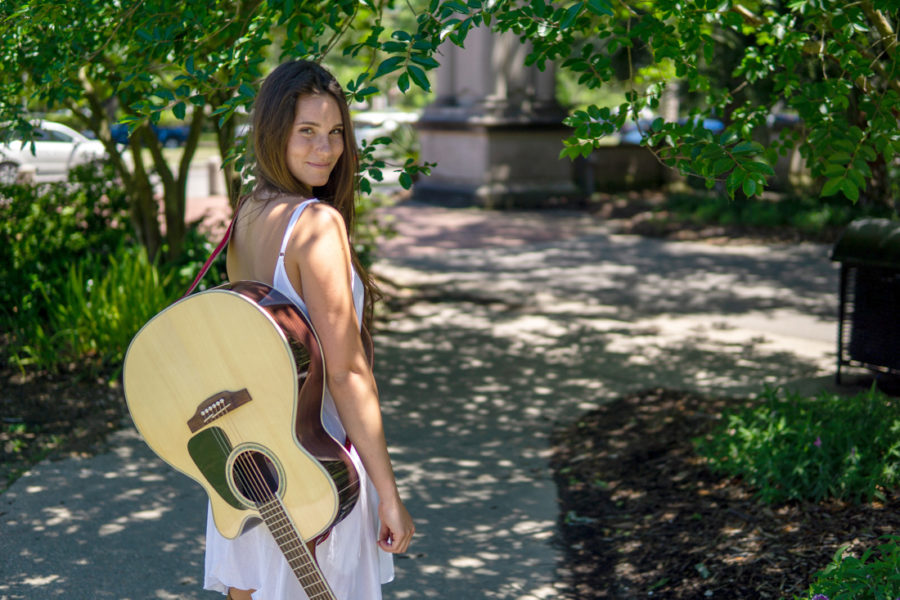 For one Loyola student, her life combines the flashing lights of a concert stage with the floodlights of a track field.
With talent in the 800 meter run and with a microphone in her hand, Tristin Sanders is a popular and commercial music sophomore that truly lives a double life of a singer and athlete.
However, when looking at her past, Sanders has done more singing than sprinting.
"I don't entirely remember when I started singing," Sanders said. "It's something that I've always done. I can't put an exact moment on it."
However, Sanders does remember how and when she started her track career. Sanders first started running sprints and distance races at Coronado High School in order to help boost her singing talent.
"I got started with track in high school, and I first joined the cross-country and track teams as a reason to try to expand my lungs and gain more breath support for performing," she said.
Sanders's competitive spirit and drive to succeed has led her to lead a double life, one where she is a hopeful musical talent and a Loyola track sensation. A full schedule of workouts and rehearsals have not phased her.
"It's a challenge to balance both, but it's something I've never really thought about," Sanders said. "It's just something I've gotten used to like a normal schedule. I feel like if something is important enough you're going to find ways to make it work."
Sanders also said that it does not take much to motivate her to practice both running and performing because of how much love she has for both crafts.
"I'm motivated to perfect my talents purely for the love of it," Sanders said. "I absolutely love singing and performing. It's the biggest adrenaline rush. And running is something I've always felt competitive in, and I'll always want to do well in."
Sanders said that her sport gives her the ability to stay structured and motivated. It also helps her expand her energy throughout the day.
Sanders said the energy she gets is much needed as she can be seen performing the national anthem at the Pelicans games, singing in the Satchamo's lounge in the Danna Center or making videos of her performances on her Twitter account.
Although Sanders has learned to juggle both lives, she still has a preference for her fist talent.
"Music is much more creative and allows me to have my own expression to add into it," she said.
About the Contributors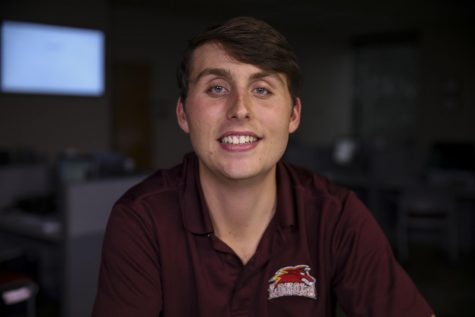 Will Ingram, Video Editor
Will Ingram is a mass communication junior that prefers to spend his days on a bike than in class. He has worked as the executive producer of the Maroon...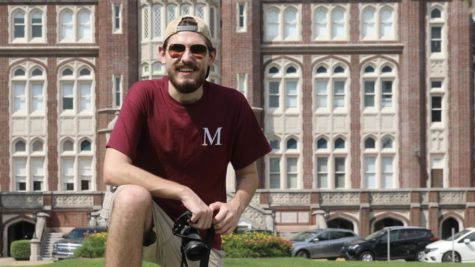 Jacob Meyer, Staff Photographer
Jacob  is a Junior at Loyola as a Digital Filmmaking Major.  He serves as the Content Producer at the Maroon, in which he serves as a liason between...