Column: Latinos take over NOLA with modern fusion styles
As a Cuban-American, being part of any event that promotes and cherishes my culture is a comforting experience. This month began with the presence of dancers from all over the United States, South America, and the Caribbean celebrating the second annual New Orleans Salsa Bachata Festival at the Le Meridien hotel. I am thrilled to share my experience taking great workshops, and enjoying the performance of skilled dancers who spiced up the Big Easy.
NOLA joined a national trend of latin dance festivals and conventions, which bring talented dancers from all over the world. This August, salsa and bachata were a starting conversation for locals and foreigners alike, as the fusion of both these styles were the centerpiece of the event.
Latin music represents different cultures, ethnicities, and traditions. This festival showcased the fusion of rhythms and styles like Afro-Cuban salsa, Colombian salsa, Bachatango, and many more. Fusions are a combination of steps from a specific dance style while dancing to the beat of another.
Guy Lovell, owner of Nuevolution Dance Studios in Miami, offers many types of Latin dance styles and fusions in his classes.
"The salsa and bachata we grew up with is not the same as now," said Lovell.
Mixing traditional and modern dance styles and music is a new perspective on Latin music.
Lovell explained the different types of salsa his studio offers, including salsa on one and on two step, cha cha, casino, and more. What does it mean? A choice or preference to guide the step to the sound of beat.
Another fusion that prevailed was Colombian salsa. I was part of the class taught by instructor Bryan Rodriguez from Jaramillo Latin Dance Academy who mentioned that the big difference between regular salsa and Colombian salsa is the "cha cha" in the middle. So instead of the eight counts, there are six extra mini steps in between. Let me say, it is a workout. Whenever he demonstrated the footwork, it seemed as if he was brushing his feet, and floating on air. I, on the other hand, galloped through the counts in a harsh attempt to excel in this crash course.
"Once I understood a way to translate my passion to students is really when everything begins," Rodriguez said. He was patient in his methodology for this style, and made sure all the attendees knew the basics and had a plan to improve.
As I was leaving his class, I felt like I had learned something new, but became interested in the differences of style variations by culture.
From instructors to professional dancers or plain aficionados, the festival's growth was a representation of the Latin fusion in modern Spanish music. This experience allowed me to mingle with New Orleanians, who also shared my passion to learn more about my culture, its music and dance.
To dancers, like Gisela Lopez, the culture in New Orleans and innovation of music fusion sparked an interest to attend this year's festival. "I've always wanted to come to the city," said Lopez. "I hear salsa and I just have to move."
During the event, I also had the chance to speak to Loyola Alumni Angie Hernandez A'12, who shared how her involvement on local salsa classes led her to become the communications coordinator for the event.
"I was just dying to be part of it because I love dancing, and I am very passionate about our dance community here in New Orleans," said Hernandez, "The beautiful thing about this festival is that you do not need to experience to start learning and developing a passion."
Whether it is salsa or bachata, kizomba or any other fusion, the New Orleans Salsa Bachata Festival is an opportunity to increase the modern Latin fusion style in the Crescent City's radar.
I know I will be practicing the cha cha and a few other steps.
About the Contributors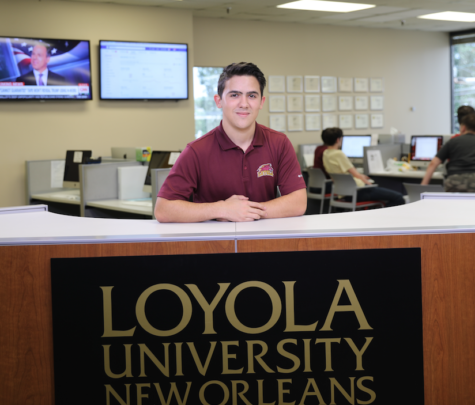 Anderson Leal, Managing Digital Editor
Anderson is a public relations sophomore.  This semester he takes on the managing digital editor position, and hopes to provide and maintain relevant...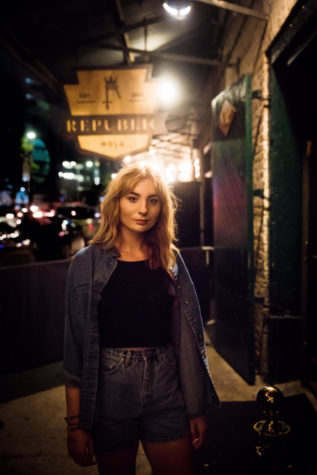 Catie Sanders, Life & Times Editor
Catie is a sophomore majoring in mass communication/journalism and a film studies minor. As the Life and Times editor, Catie aims to create a section that...