Record-breaking volleyball coach joins team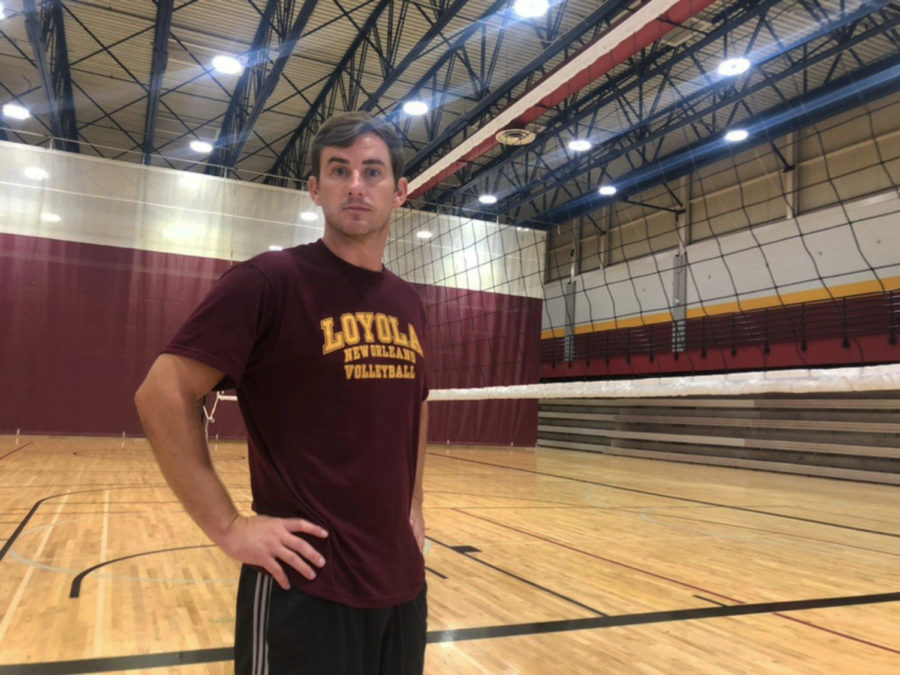 Assistant Volleyball Coach Robert Pitre enters his first season with the Wolf Pack after being hired in the spring. Pitre did not participate in volleyball much until several years ago however.
"Frankly, I didn't really know much about volleyball about six years ago, and then I met my wife who was a (Division I) player at Washington State," Pitre said. "I learned a lot from her."
Pitre credits much of his knowledge to her and said he runs a beach volleyball club with his wife. Pitre said much of his life is ingrained in volleyball.
"When you marry a D-I volleyball player, a lot of our time is spent playing volleyball. Either way we are coaching or playing it," Pitre said.
Pitre's most recent experience was coaching the Mississippi Gulf Coast Volleyball Club to a 16-10 record.
Pitre previously worked as an assistant coach at Northwest Christian University in Eugene, Oregon. During the 2017 season, Pitre helped coach the team to the most conference wins in school history as well as an upset of the school ranked number 15 in the whole Division I of the National Association for InterCollegiate Athletics.
Head Coach Jessie Zabal was complimentary of his previous experience in the NAIA.
"He coached at the collegiate level previously in the highly competitive Cascade Collegiate Conference within the NAIA," Zabal said. "He knows and understands the values that we hold here as a competitive, NAIA program and Jesuit University as a whole."
Pitre explained the value he can bring as an assistant to Coach Zabal.
"With Coach Zabal not having an assistant last year with 20 girls on her roster, there wasn't much time to break the game down into technical aspects," Pitre said.
Zabal cited Pitre's focus on the details of the game as very valuable.
"His intensity and attention to detail have allowed us to focus on position-specific aspects of the game, which has already proven beneficial to the growth of our program," Zabal said.
A graduate of the University of Oregon, Pitre is a native of Waveland, Mississippi. He said he and his wife and young child moved back home to be closer to family.
Pitre valued his different level of coaching as valuable knowledge.
"I think being at two different types of levels that I've coached at NAIA and then 16-year-old-club ball, I've gained a lot of experience in multiple types of the game," Pitre said.
Pitre noticed the team's ball control in particular stood out.
"That's something that I truly like about coach Zabal's theory is that everyone is touching the ball at some point in time and it's very important that we do it mindfully and I think this team does that," Pitre said.
Pitre felt the team has potential this upcoming year to make noise and even mentioned the possibility of a national tournament bid.
"As long as we continue to make good choices off the court, we work together as one unit, I think this team has enough talent and effort and focus to do some great things not only in the regular season, but in the end of the year tournament as well," Pitre said.
About the Writer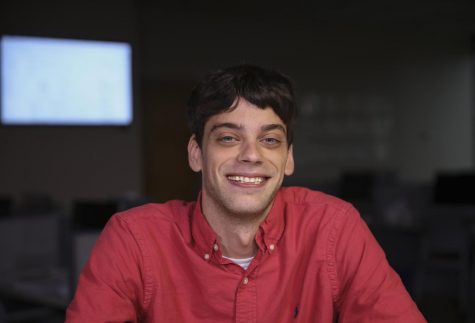 Andrew Lang, Design Chief
Andrew Lang is a mass communication senior and is serving as design chief. He's previously worked as a copy editor, sports editor, staff writer and staff...