Loyola offers new health options for students
To kick off the new school year, Loyola is showing its commitment to student wellness by offering health insurance to students.
The university is partnering with Student Educational Benefit Trust to offer three health insurance plans and a supplemental option for all eligible enrolled students.
In an email sent to students, Interim Director of Counseling and Health Services Asia Wong said, "The Student Health Insurance plan is a great way to ensure access to adequate healthcare to pay for costs associated with services such as lab work and treatment in the local area."
According to Shannon Lambert, a representative of the insurance company, "The initiative is university-wide, and our Loyola team is an interdisciplinary committee made up of faculty, staff, administrators and students."
The four health care options are he WolfPackCare supplemental plan, the bronze plan, the silver plan and the gold plan.
Each plan was designed to offer a variety of accessible coverage to Loyola students.
According to the official brochure, the WolfPackCare supplemental plan is intended for students with other coverage, such as a students with a high deductible with a preferred provider organization, out-of-state health maintenance organization or Medicaid Plan.
The bronze plan, "is built on a three-tier PPO with services at the SHC (student health clinic) and PCP (primary care physician) Services at a local area clinic paid for at 100%. Deductibles are waived within the first tier, but apply to services rendered within the second and third tier."
The bronze plan has lower rates but the out of pocket services are higher for students.
The silver and gold also offer increased rates and decreasing out of pocket costs.
Coverage is not limited to just the students as plans are available for a child and student, children and student, spouse and student and a family plan if the student wants the coverage.
In addition to the health insurance, enrolled students can take advantage of vision and dental plans for their selves and family members
The deadline for applying for insurance through the university is September 15 for the fall semester, January 31 for spring and summer coverage and July 1 for only summer coverage.
All students regardless of insurance also have access to the options already available to them on campus, such as counseling and psychiatric services at the University Counseling Center and the primary care at the Student Health Services at the Danna Center.
"Costs for appointments at the University Counseling Center and Student Health Services will continue to be included in tuition," Wong said.
Students can find more info on healthcare options by calling the Student Health Benefit Plan at (887)233-5159, option 5.
About the Writer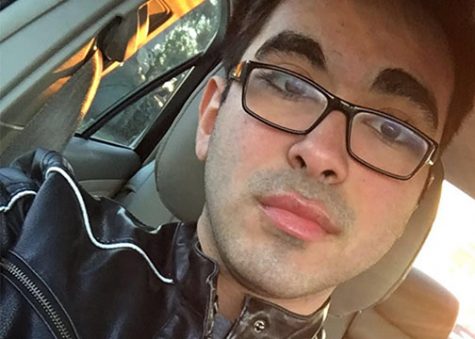 Andres Fuentes, Staff Writer
Andres Fuentes is in his first year at Loyola and serves as Sports Editor for The Maroon. He has previously served as Assistant Sports Editor. As a native...