Audubon Zoo elephant herd grows by two
Elephants Jothi and Supara have packed their trunks in preparation for a 1,241-mile move to the Big Easy. The Audubon Zoo will be home for the two new Asian elephants this fall, the Audubon Nature Institute announced in a press release.
Jothi and Supara will be relocated from the Buffalo, New York zoo following a unanimous vote by the Buffalo Zoo Board of Directors. Audubon Zoo's general curator, Joel Hamilton, said that the elephants are the answer to the Zoo's several year long search to expand their herd.
"We built a new elephant exhibit and management barn that opened in 2016, but we began looking for elephants to add to our herd even before then," Hamilton said.
With the ability to hold up to four elephants, Audubon Zoo's $10 million enclosure has the accommodations specifically designed for older animals. The Audubon Nature Institute press release highlighted the "multiple pools, shade, [and] a newly-built barn with heated and padded floors," that make the enclosure ideal for 36-year-old Jothi and 35-year-old Supara.
The relocation is being hailed a victory by the nonprofit organization In Defense of Animals. Elephant Scientist Toni Frohoff described the conditions of the Buffalo Zoo elephant exhibit as a "frigid fiasco." The Buffalo Zoo has appeared on IDA's "10 Worst Zoos" list five times in the last 10 years, most recently in 2016 as the sixth-worst zoo in North America for elephants.
"We are delighted that Buffalo Zoo will let Jothi and Supara thaw out in a more suitable climate," Frohoff said in an IDA press release. "In Defense of Animals has actively and arduously worked to free these elephants from their decrepit, unsuitable zoo conditions for over a decade. This is a positive move for Jothi and Supara, but we will continue our work to get them to an accredited elephant sanctuary where they can live as elephants instead of as exhibits."
Frohoff also emphasized the health of Jothi and Supara, saying that the warm New Orleans weather is a more natural fit for the Asian elephants than the cold winters of Buffalo, New York, where snow is common and temperatures have dropped to as low as -11 degrees Fahrenheit. She believes this jarring change in environment could pose risk to the elephants.
"Those elephants are already at great risk from both the physical and psychological stressors of chronic institutionalized trauma, particularly given their miserable elephant enclosure and frigid weather at the Buffalo Zoo," Frohoff said. "There is always risk in moving any animal, or human for that fact. Just as in there is typically some risks in medical treatments we undertake for our own health and wellbeing, in this case, the benefits likely outweigh the risks."
Jothi and Supara's move to New Orleans will be closely monitored by Audubon Zoo staff in order to ensure a smooth transition. The first step for the elephants will be a temporary period of quarantine.
"They will go through a quarantine period so we can monitor their behavior, food intake, and perform any additional tests we need," Hamilton said.
Although a date has not been set for when Jothi and Supara will officially join the Audubon Zoo herd, Hamilton said that the Audubon and Buffalo Zoos are in the process of finishing paperwork and agreements and expect the move to happen sometime in the backend of the fall.
Animal enthusiasts looking forward to the new elephants will also be delighted to know that the Audubon Zoo has announced the addition of a new orangutan this fall.
22-year-old Jambi will make the move from the Hannover Zoo in Germany in order to join Audubon's three female orangutans. A press release said that "Jambi can look forward to forty-two feet high climbing trees, hammocks, natural ground, sunshine, a waterfall, and panoramic views of the Mississippi River."
About the Contributors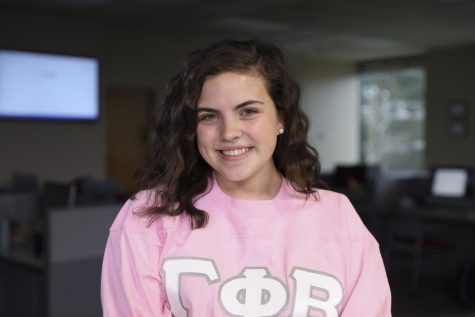 Emma Ruby, Projects Editor
Emma is a mass communication junior from Arlington, Texas. This semester she serves as the projects editor and has previously been a staff reporter, news...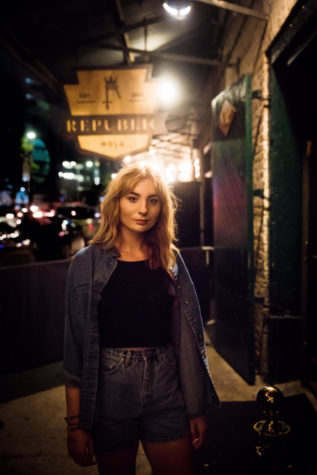 Catie Sanders, Life & Times Editor
Catie is a sophomore majoring in mass communication/journalism and a film studies minor. As the Life and Times editor, Catie aims to create a section that...