Local tour merges the haunted and the historic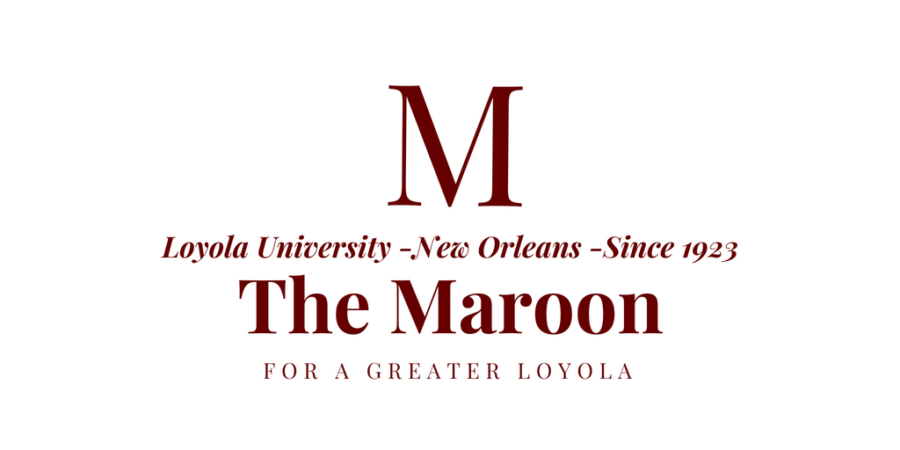 Tyler Wann
October 29, 2018
Many places have laws requiring disclosure if someone has previously died in the building. Tour guides like to say that New Orleans doesn't have those because it's almost a given that at least one or two people have died in any building in the city.
"You can be sure of that," said Cindi Richardson, the owner of the New Orleans-based tour company French Quarter Phantoms.
A city like this provides the business with plenty of material to work with on their critically-acclaimed ghost tours. Owner Cindi Richardson said that she believes this to be one of the reasons that they won USA Today's top pick for "Best Ghost Tours of 2018."
But, that's not the only thing Cindi thinks the city contributes to the tours. She says that, among other things, New Orleans' "ambience and architecture" contribute to the experience of a ghost tour.
"Where you might go to another city and they have some great ghost stories, the more modern architecture doesn't lend anything to the story," said Richardson.
Though she isn't from here originally, Richardson said she has made herself at home. A former salesperson who worked in marketing with Gatorade, Richardson found herself in New Orleans working with a different ghost tour company pre-Katrina. When that tour company didn't survive the storm, Richardson decided to take matters into her own hands and build her own business.
"One of our tour guides lived next door to me. So after Katrina we would just sit on the front porch and keep talking about it," said Richardson. "It was a great business, we were both into it, and I just decided 'let me do some research, let me talk to some people and see what we can learn.' And it kind of just went from there."
Richardson said that when the business started, they only had about five employees. Not just anyone gets to join the business. According to Richardson, they audition around 75 people before they pick one tour guide. She said that they don't hire tour guides who have worked for previous tour companies because they don't want people to start off with "bad habits." According to Richardson, that pickiness pays off.
"The guides, they just amaze me. They pretty much can answer just about any question you put out there. The amount of knowledge they have just blows me away everyday," said Richardson.
Richardson said she fondly recalls one TripAdvisor review that said the tour was "the most fun you could have hanging out with a history nerd." One tour guide who wears this label proudly is Erin Kidder.
"My dad's a historian so I always grew up sort of interested in history. He fostered in me a love of where I come from," said Kidder.
Despite working six nights a week, Kidder said that the diverse audience keeps the work from ever feeling monotonous.
"It's really fun to be able to see New Orleans through the lens of other people's perspective. I was born here, so there are a lot of things where I'll be like 'huh, never thought of it that way,'" she said. "It honestly feels like every tour is different because of who comes on the tour."
But, the audience isn't the only thing that breaks up the monotony. According to Kidder, the tour is flexible. She said that if a guide wants to make a new stop, they're able to get it approved and add it to the tour. According to Richardson, guides also keep their ears open, listening to suggestions for possible themes for new tours.
She said that expansion doesn't come without continual education.
"As a team, we'll do something once a month that is not our tour. We'll take some other type of historical tour to learn what we can from other sources as well," said Richardson.
Though guests may feel inclined to tour during the Halloween season, a summer visit may be a little more intimate.
"The best time to go is probably August and September. That's the slowest time and you're gonna have the smallest group with tour guides," said Richardson. "That's when tourism is slower. So if you're a local that's the time to get out and really get a more intimate experience with your tour guide."
The French Quarter Phantoms offer nightly tours. Tickets are available online or at the door.
About the Writer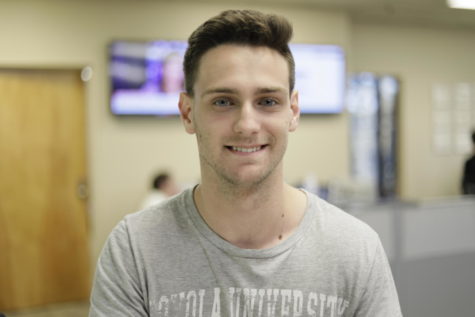 Tyler Wann, The Wolf Editor
Wrapping up his four years at Loyola and The Maroon, Tyler serves as the The Wolf Editor. He hopes to portray the views of the editorial board, and has...