UPB honors the President with 'Tetlow Fest'
Maroon, gold and Tetlow all over is the idea for the impending celebration that has been organized in honor of President Tania Tetlow's impending inauguration.
The festival, organized by the University Programming Board, has been dubbed "Tetlow Fest," and will spread across the Peace Quad and in front of the Danna Center immediately following Tetlow's celebration mass on the morning of Nov. 15.
"There is going to be student performers, which Tania Tetlow requested," Director of Programming for UPB, Sophia Rataj, said. "There's going to be all kinds of maroon and gold, food and decorations."
Also included in the festivities will be a table piled with all of the President's favorite things labelled "Tania's favorites," and a photo booth with Loyola-themed props for students to pose with. The event will also promote the Jesuit values of Loyola, and the university in general, as the date aligns with Loyola week.
Planning the celebration has been a collaborative effort across campus, Rataj said.
"We've had a bigger conversation with Loyola's faculty and staff to really make this celebration inclusive to the entire campus," Rataj said. "Not just necessarily the students, but also all of the faculty, staff, undergraduate, law school and nursing school. We've all been meeting for the past couple months to discuss what we can all do to celebrate this super special time for her."
Tetlow's status as Loyola's first female president has also played a role in the excitement surrounding her inauguration.
"We definitely are taking into account that she is the first female president, and that's all the more reason for celebration," Rataj said. "I think a lot of the celebrations happening around her inauguration are geared towards that."
About the Contributor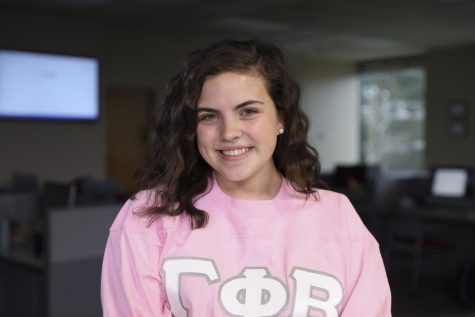 Emma Ruby, Projects Editor
Emma is a mass communication junior from Arlington, Texas. This semester she serves as the projects editor and has previously been a staff reporter, news...