Up-and-Comers at Voodoo 2018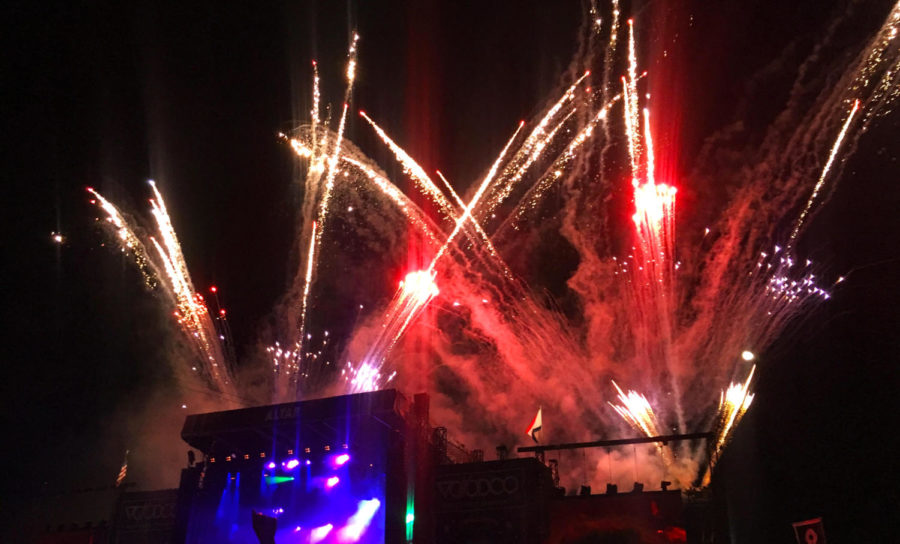 Dorothy
On Friday I had the pleasure of hearing a rock-group from Los Angeles led by Dorothy Martin, the group's eponymous front-woman. At the 'South Course' stage, my senses were satisfied by a blend of blues, hard-rock, and heavy metal relative of New Orleans' own 'sludge' scene. Dorothy's guitarists were well-versed in the method, while their drummer banged-out cannon-like rhythms and the bassist held a solid groove as Martin's vocals and performance captivated the crowd. Notable songs include 'After Midnight' and 'Flawless'. The former track conjured a feeling of fulfillment with their performance, and the latter is reminiscent of the Eagles own Cali-rock sound.
Sofi Tukker
I had the pleasure of watching and interviewing Sofi Tukker, a NYC-based electronica duo consisting of Sophie Hawley-Weld and Tucker Halpern. The pair is making waves, both for its placement in an iPhone X commercial and its powerful performance at Voodoo Festival. The duo has been performing at festivals around the world for two years now. The two described their goal of playing at large festivals as being "as intimate and connected as venue shows, even though it's usually a much bigger and broader audience."
Sofi Tukker certainly succeeds in intimacy in its performance, partially from its musical techniques but also in part due to its dedication to communities. The group sports LGBT+ pride in their music videos and sing often in Portuguese, opening themselves up to a multilingual fanbase.
"We are aligned with the LGBT+ community for many reasons," said the band. "It's an ethos and a way of being that resonates with us. And we really do love making songs in Portuguese. Sophie has a really strong connection with the language and the culture…there's a vibrancy, warmth, and passion for life and music that we really resonate with."
The duo will continue to play music festivals, both local and international – so if you ever see them on a lineup, be sure to pencil in time to go see Sofi Tukker before the crowds get too big in coming years.
Elle King
You may only know her for her 2015 hit single "Ex's and Ohs", but if you dive a little deeper into her discography, you'll find gold. Elle King is a dynamic presence both onstage and on record. At Voodoo festival, she dressed up as a grandma (complete with a nightgown and a wig of hair curlers) while she sang risqué yet empowering tracks from her latest album, Shake that Spirit. While the record takes a more electronic approach, the Elle King in live performance stays true to her blues roots. On stage, she alternates between banjo and guitar with country-influenced notes that compliment her powerful voice. Elle King deserves attention for both her songwriting stage presence – she can command a crowd in ways reminiscent of Aretha.
About the Writers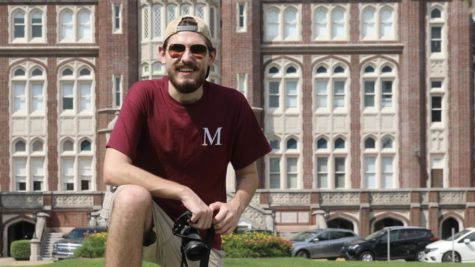 Jacob Meyer, Staff Photographer
Jacob  is a Junior at Loyola as a Digital Filmmaking Major.  He serves as the Content Producer at the Maroon, in which he serves as a liason between...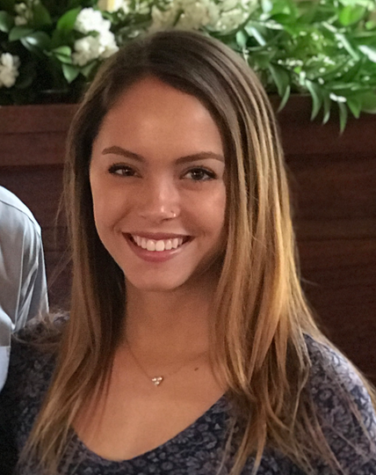 Kaylie Saidin, Opinion & Editorial Editor
I'm a senior English major with a classical studies minor. I'm currently the Opinion & Editorial Editor at the Maroon and was formerly the Life &...