Loyola students sleep outside to support youth shelter
On a chilly 40 degree night in downtown New Orleans, Loyola students Sophie Trist and Alex Lucas slept on a sidewalk with cardboard box mattresses so homeless children would not have to.
On Nov. 15, New Orleans' Covenant House, a local youth shelter centered toward those affected by homelessness and human trafficking, held its 7th annual "Sleep Out" event, where volunteers sleep on the North Rampart Street sidewalks in cardboard boxes and sleeping bags to raise awareness about homelessness in the city. Over 200 volunteers participated in this year's event, a record turnout, according to Ginny Kelly, co-founder of the Covenant House in New Orleans.
"80 to 90 percent of people at the Covenant House have severe trauma, and they serve such a vulnerable demographic of people," said Lucas. "I am speechless at how much this place actually does, and it's beautiful."
Trist, English senior, and Lucas, music senior, set multiple records through their participation as both the youngest volunteers and for fundraising the most donations in the local program's history.
Trist and Lucas, respectively 22 and 20 years old, received over 150 donations to their campaign from friends and community members. Donation sizes ranged from $3 to $1000, according to Lucas. The duo has raised $11,910 as of Nov. 25 and said they are hoping to reach $12,000 by the end of their fundraising, according to Lucas.
"We are overwhelmed and so grateful for the generosity and the compassion that people have for this organization. I've been touched so many times by just the services and life-saving work that this place does," said Lucas.
Trist has worked as an intern at Covenant House since last summer, after having been inspired by the work that the shelter does.
"At Loyola, we learn a lot about social justice and being men and women for and with others, and I learned a lot about different ways that issues intersect like poverty, race, abuse, addiction," said Trist. "Part of that help, to me, is the intersection of faith, and (the work that the Covenant House does) hits on all of those really important issues," said Trist.
The volunteers for "Sleep Out" were able to exceed the event's fundraising goal of $475,000 shortly before the event began, and have raised a total of $529,627, a record amount, as of Nov. 25.
"It's just been extraordinary. This is the first year we met our goal before the event had even started," said Ginny Kelly. "The generosity of so many people has been very edifying, but also very humbling."
Jim Kelly, executive director of the Covenant House, and Ginny Kelly said they hope to use the money to expand on some of the programs that the youth shelter has in place, such as a mothers and babies program that offers a helping hand to struggling single mothers and their children.
"We take everyone who knocks on our door: black, brown, green, doesn't matter. Gay, straight, transgender, doesn't matter. Timbuktu or Treme, doesn't matter," said Jim Kelly.
About the Contributors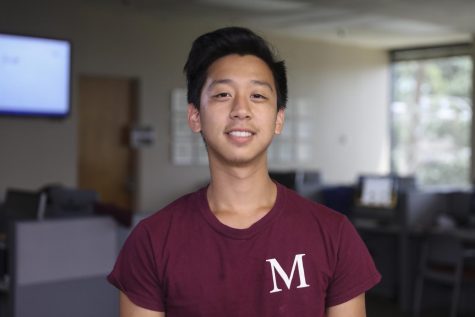 Jc Canicosa, Op-Ed Editor
JC Canicosa is the Op-Ed Editor for the Maroon and a senior at Loyola. He has also served as the Sports Editor, Breaking News reporter, Foreign Correspondent...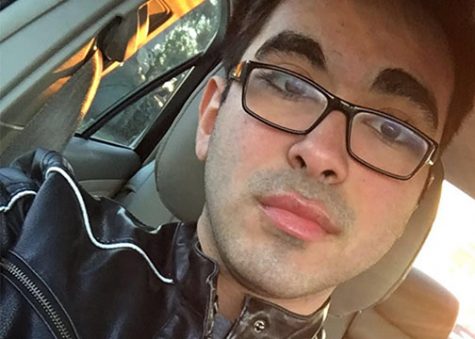 Andres Fuentes, Staff Writer
Andres Fuentes is in his first year at Loyola and serves as Sports Editor for The Maroon. He has previously served as Assistant Sports Editor. As a native...