Loyola to receive financial monitoring decision Dec. 11
The Southern Association of Colleges and Schools Commission on Colleges will make a decision on Dec. 11 as to whether or not Loyola will be placed on financial probation and undergo a year of financial monitoring, according to an email sent to faculty and staff by Tania Tetlow, university president.
Tetlow expressed confidence with regards to the upcoming decision in the email as well as praised the work that has been done to balance the university's budget.
"We've banded together and made difficult decisions, but we did it in a Loyola way – a way that protected our academic and community values and that centered on preserving our mission," Tetlow wrote.
Tetlow indicated that the commission, which oversees Loyola's accreditation, would have preferred the school made financial changes quicker but said the school decided to attempt to increase revenue in order to avoid making drastic cuts.
Should the school be put under monitoring, Loyola would have to demonstrate compliance with the commission's principles of accreditation within two years or the commission's board of trustees could revoke Loyola's accreditation according to the commission's policies on sanctions, denial of reaffirmation and removal from membership.
Tetlow said that the university will not close and she expressed optimism even if the school is put on probation.
"After years of struggle, we are almost out of the woods," Tetlow wrote. "If they (the commission) require a little more time as evidence, however, we will show them what we know to be true."
Tetlow emphasized that the university's auditors have submitted a supplemental report of the balanced budget and the university's projected surplus to the commission and that the most critical issue at this time is misinformation and fear.
"Our biggest hurdle is not financial, it's making our progress clear to our students, to our community, and especially to prospective students," Tetlow said. "We need to make that truth clear to our students and prospective students so that the trust and faith we've worked so hard to earn these last difficult years does not waiver, now that we have actually accomplished our goal of sound financial footing.
About the Writer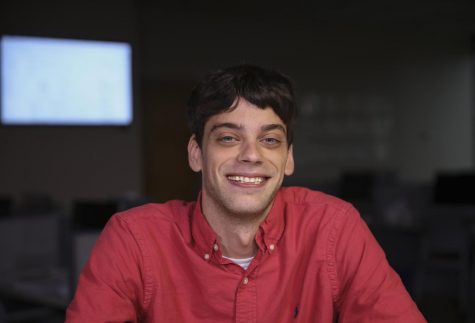 Andrew Lang, Design Chief
Andrew Lang is a mass communication senior and is serving as design chief. He's previously worked as a copy editor, sports editor, staff writer and staff...