Music therapy makes their voices heard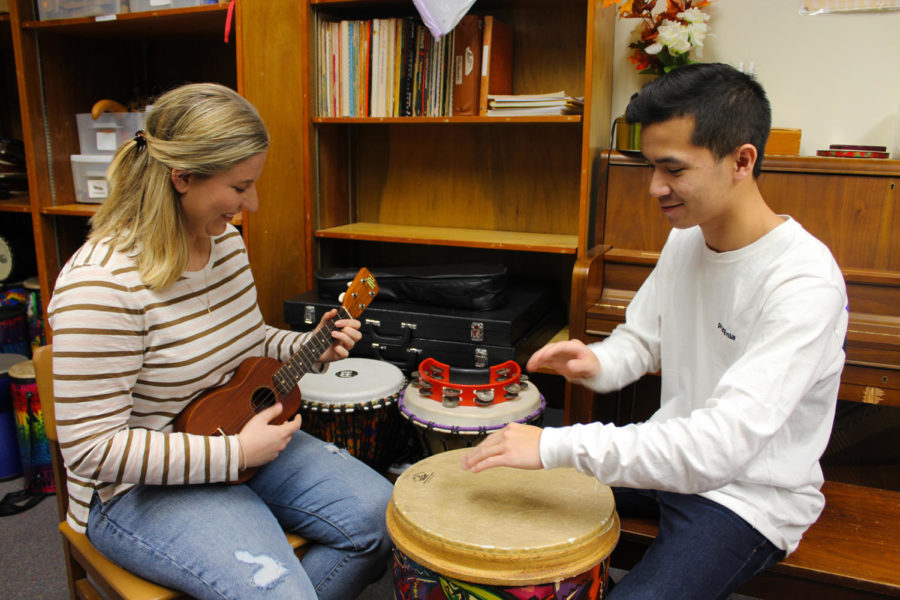 When Loyola senior Katarina Prasso is questioned about what she studies, her response is often met with a look of confusion, no matter who's asking — peers, family members, even Uber drivers.
"I think there has only been one time where I said what my major was, and the other person was like 'Oh, I actually have an aunt who does that' or 'I know someone who's studying that,'" she said.
Prasso is one of 97 music therapy students at Loyola, according to Penny Roberts, a professor in the department. Roberts is in her second year teaching for the program, founded in 1957, but she has been active in the field for more than 15 years. Roberts said she has seen the number of young people in music therapy grow as research on the therapy's impact has increased.
Despite that growth, though, both Roberts and Prasso said music therapy is difficult to explain.
"Just like any kind of therapy, it is so individualistic, the approach you take and the treatment you create for that patient," Prasso said. "It is really hard to put into three sentences everything you can do with music therapy."
Prasso finds it easiest to explain music therapy by providing examples of field work she and her fellow majors complete. Prasso, who is completing a second major in psychology, has worked with older adults with Alzheimer's and dementia, at-risk youth and high school students with special needs, among other groups.
"Music therapy uses music to assist with healing or rehabilitation in some way," Roberts said. "We work in schools, special education, forensic facilities, hospitals, hospices, mental health settings, substance abuse; it is really varied."
According to Roberts, Loyola's music therapy students are required to complete four semesters of field work at sites around New Orleans. Students interact with different populations through their field work to learn which groups of people they enjoy working with.
"You are learning about the needs and abilities of those populations in your coursework here on campus, and then you go out into the community to actually put that in action," Roberts said.
She described the music therapy program as "rigorous" because its students not only study the cognitive, developmental sides of populations served by music therapy; they must also be proficient at singing and playing multiple instruments.
Music therapy senior Calvin Tran will finish his degree coursework this semester. He plans to move to Milwaukee next month to complete a six-month-long internship in a hospice setting. All majors, Roberts said, are required to complete a full time internship after graduation.
Tran also has a chemistry minor, and he said pursuing music therapy offered him the perfect opportunity to meld his passions for music and medicine.
"What I like about music therapy is that the music creates this bridge between the experiences we have and how we can connect it to the past and our future," Tran said. "There's this whole cognitive, behavioral aspect to it that really helps people process."
Roberts added music therapists often collaborate with specialists in different fields.
"Music therapists are also working with neuroscientists, physical therapists, speech therapists to learn more about the specifics of how music affects the mind, body and spirit," Roberts said. "That is a huge, exciting area of understanding why music therapy is effective."
Prasso said music therapy is exciting to pursue for exactly that reason — it's a relatively new field with constantly developing research. Her career goal, she added, is to help others.
"It's one thing to talk about it, but then to see it happen and to see how much you can help someone grow — physically, cognitively, emotionally," Prasso said. "It's so incredible how important this could be to improving the quality of life for that person when so many other things haven't worked."
Ultimately, Roberts suggests music therapy is about service.
"Wherever there are people in need, you will find music therapists," she said.
About the Writer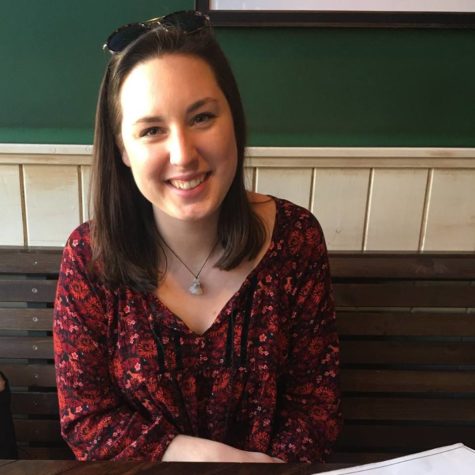 India Yarborough, Senior Staff Writer
India is a senior mass communication major, sociology minor from Columbus, Mississippi. She has served as news editor and a contributing writer for The...