University police issue crime alert for off campus sexual assault
Loyola police are warning the community to be cautious after an off-campus sexual assault occurred on Saturday, Aug. 24.
According to an email sent to students by Director of University Police Todd Warren, the victim was approached at the Boot Bar and Grill by an unknown male subject claiming to be a student at approximately 2:30 a.m. The victim's friend was then separated from her by the primary subject's friend. Once the two were separated, the male subject got the victim into an Uber outside The Boot.
Another male subject then jumped into the car. The victim was taken to an address in the Garden District where she was sexually assaulted by multiple subjects, according to the email.
The victim described the primary male subject as being light in complexion with an average height and weight for a male. The email said he was in his late teens to twenties with short, light-brown curly hair and wearing jeans at the time of the incident. He spoke English with a Spanish accent and his race is unknown.
"Loyola University Police Department is providing this notice of a criminal incident that occurred in or around our community in order to provide information that may help in avoiding a similar crime or provide information to solve this crime," the email said.
About the Writer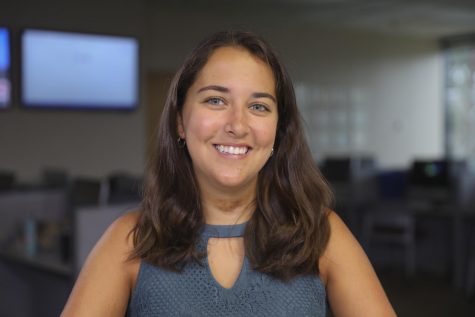 Erin Snodgrass, Editor-in-Chief
Erin Snodgrass, mass communication senior, is excited to be serving as Editor-in-Chief of the Loyola Maroon this semester. She has previously worked as...