Music, art, and wellness festival 'Fȇte du Void' runs this October in Oaksdale, Louisiana
For its fourth consecutive year, Members of The Iceman Special band will run Fȇte du Void in October, an annual outdoor camping grounds experience that will feature Loyola alumni.
The festival includes different genres of music by regional and local acts as well as visual artists in residency setting up murals and vendor stands. Beth Cohen, DJ Lady Lavender, and Zoomst the band are all Loyola alumni that are playing at the festival.
Genres range from funky, rock jam bands to electronic music acts.
Out of consideration to the latest phase of the pandemic throughout the state, Hunter Romero, head of marketing & production, said that the festival will offer a limited capacity entry in order to take health precautions.
"I think the circus is coming to town in the best way possible, and I think we're taking all safety procedures and protocols to keep a very limited number of people at an outdoor event," Romero said.
Lady Lavender, class of 2020 graduate and musician, said she has wanted to play the festival since she went four years ago. . Her DJ set will headline back-to-back with Nile Ashton at El Barrio stage.
"I'm excited to make people dance and play in that environment, it's far enough away that it feels like a little vacation, but it's still in Louisiana and it's still familiar. I'm excited to play for old and new faces," Lady Lavender said.
Zoomst, exploratory rock and futurismic groove band, is excited to be part of the lineup. The band members said they were eager for the opportunity.
Drummer Jake Rose predicted that the occasion will bring about festivity.
"I am feeling a clear moon on a cool night with fog and cosmic vibes," he said.
Keyboard and vocalist, Loyola Music Industry senior Perseus Pursemour said he is feeling ready to "get the funk down" at Fête du Void.
"The whole Krewe is about to pop off on another level," he said.
Leave a Comment
About the Contributor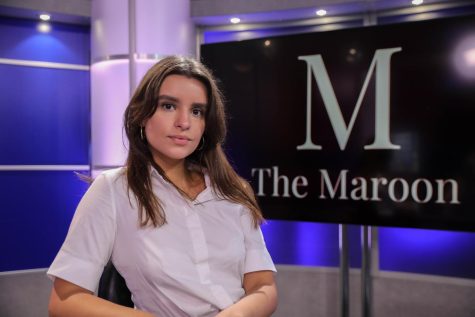 Valerie Cronenbold, Life & Times Editor











Valerie Cronenbold is a senior with a double major in Mass Comm Journalism and Music Industry Studies. Born and raised in Bolivia,...