Festival Cancellations
New Orleans's annual music festivals such as Jazz Fest have been cancelled for the second year in a row.
Loyola students have flocked to the New Orleans Jazz & Heritage Festival to hop stages, visit vendors and embrace the city's sound for decades.
Now, as the fest is canceled and lineups have changed for the second year in a row due to the COVID-19 pandemic, local musicians and businesses dependent on the fest are struggling to make ends meet.
The Rebirth Brass Band has performed at Jazz Fest for more than 30 years, and saxophonist and band member, Vincent Broussard, said that it is the biggest event of the year for local musicians and vendors alike.
"All of the people who work at Jazz Fest have been hit," Broussard said, adding "it's a whole community."
Music Industry Senior Benjamin Dietch, who worked as a stagehand at the fest, said the cancellation in addition to the already struggling music economy have put festival workers in a difficult spot.
"It's going to cause a lot of musicians to leave," Dietch said. "If people can't work in the city, there's no reason for us to stay here."
The industry's current instability has made Dietch rethink his career, as working events is the only job he has.
"Almost every member of my family has questioned me," Dietch said. "I even had to switch (my major) because of how volatile the industry is."
Broussard has been forced to pick up other work considering the lack of opportunities to play live shows. He did livestreams to keep performing during quarantine but began delivering food as a second source of income.
"The city never took care of the musicians," Broussard said.
Despite the challenges the industry has faced this year, Dietch and Broussard are confident that the industry still has a future.
"Student musicians are one of the most resilient groups of people," Dietch said. "We're just going to have to pivot and find new means of income."
Amid the COVID-19 pandemic, many New Orleans festivals have been canceled. Jazz Fest, BUKU Music + Art Project, Voodoo Festival, French Quarter Fest, and Fried Chicken Fest have all been rescheduled to Spring and Fall 2022 dates.
Jazz Fest is a celebration of traditional New Orleans music with performances from a wide array of genres, ranging from jazz and blues to hip-hop and gospel. The two-week festival generates $300 million in revenue for the city that is now lost due to its cancellation.
"It'll be back, but it will never be the same," Broussard said.
Leave a Comment
About the Contributor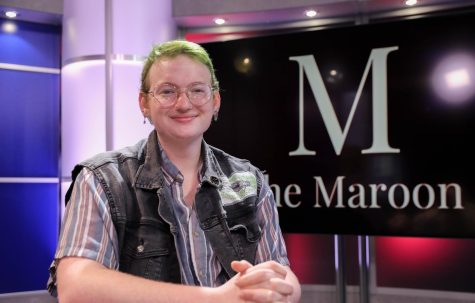 Oliver Bennett, Op-Ed Editor
Oliver Bennett is a mass communications journalism and sociology major from Dallas, Texas and Natchitoches, Louisiana. This semester, he's excited to...