OPINION: Life is a rollercoaster
As college students, we understand that life is many things, but it is not easy. No matter what background you come from, what race you are, what gender you are, what age you are, everybody has their own setups and setbacks.
College life has been a rollercoaster with the sharp turns being unreasonable professors, the steep inclines being COVID-19, and the steep descents being hurricanes. Being in my second year of college, this is not how I expected my college experience to be. Our lives have already been flipped upside down after dealing with COVID-19 for almost two years, and we have to constantly worry about hurricanes affecting our area. I am physically and mentally drained, and I feel like I am always playing catch up with no chance of catching up.
Being a young adult can feel like you have the weight of the world on your shoulders with the pressures of trying to exude a perfect image. Living in Louisiana is especially hard on students with more hurricanes directly impacting our area since last year. Hurricane Ida gave a lot of us flashbacks of Hurricane Katrina with not truly knowing if we were going to have anything to return to, and for some people, that fear became a reality. Natural disaster PTSD is a real thing, and the university's response was to pile work on top of us. We are drowning in assignments, and we do not know how to catch up.
Until effective change is made by the university to put our physical and mental health first, I follow my "four-R rule" to help center myself.
The first R is REFLECTING on why I feel this way. Once I understand why I feel a certain way it helps me pinpoint the root of the problem.
The second R is REDIRECTING my mindset to not only put my best interests first, but to also change my mindset to a positive nature. There is no one around you who is a harder critic than you are.
The third R is RESOLUTION. This is the stage where I come up with a way of implimenting my plan. When I feel overwhelmed, I take a step back to understand why I feel this way. Then, I turn the negative into a positive. I come up with a course of action to solve the problem.
Lastly, I REPEAT each step of the process because healing is a daily choice that I have to make in order to evolve and become stronger.
We are humans with our own limitations and emotions. Our mental health matters and it should be respected.
Leave a Comment
About the Contributor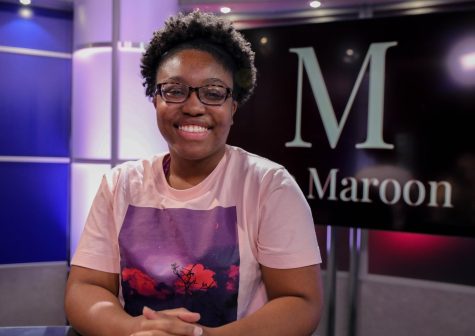 Celina Watkins, Graphic Designer
Celina Watkins is a NOLA native and design major, with a background in illustration. This is her first semester working for The Maroon. Outside of The...