"Gossip Girl" review: Secrets, lies and eyes in the sky
HBO welcomes back the Upper East Siders in its 2021 reboot of "Gossip Girl." Gossip Girl's original blog went dark in 2012, and the reboot turns it into an Instagram page that spills dirt on Manhattan's elite and their families. While the reboot's cast is certainly attractive, their romantic relationships lack chemistry — and the clunky writing doesn't help save them.
While the Gossip Girl reboot is set in the same universe as the original, it interacts with the public's perception in a way that's more calculated and proactive. The original show did not emphasize how the outside world viewed our main characters. Rather, the allure of the Gossip Girl story is rooted in escapism, as the audience find themselves drawn to seeing how the upper class live their lives within a small circle of other elites. The reboot turns this idea on its head, showing how public figures and celebrities cannot have followers who support them as well as have a closed-off lifestyle.
One of the main characters of the show, Julien Calloway (Jordan Alexander), tries to balance these two ideas as her storyline pushes the season forward. Julien struggles to keep her personal life from affecting her brand as an influencer throughout the season. While she is the Queen Bee at the Constance Billard private school, deep down she is very compassionate to others but falls short of realizing how her actions affect the people in her life.
Julien's character arc shifts throughout the season. The first half focuses on her relationship with her boyfriend Otto "Obie" Bergmann IV (Eli Brown) and freshman Zoya Lott (Whitney Peak). Julien and Zoya mainly fight over who likes Obie more and who deserves him – which in my opinion is a played-out trope in entertainment media. Meanwhile, Julien's journey in the second half is focused on the lack of stability in her home life. We see her continue to emotionally drain her close friends, who eventually call her out towards the end of the season, making her more self-aware in the process. Julien may not fit the ruthless mean girl archetype that Leighton Meester's Blair Waldorf did in the original, but she is a more realistic representation of what life may be like for wealthy teenagers in her position. Everyone's eyes are on her as she chooses to try and use her influence to her advantage even when it backfires in the end.
The freshman Zoya takes the role of the new girl at Constance Billard. She learns the hard way that Manhattan is very different from her hometown of Buffalo, New York. As we come to learn in the first episode, Zoya and Julien share a mother. As the sisters try to develop their relationship for the first time in person, Zoya's character arc relies heavily on the fact that she lives in her sister's world and has no new friends or identity of her own. Throughout the show she learns to grow the thick skin it requires to live in the public eye of the Upper East Side. While she may make mistakes, she is guided by her family values and upbringing. Zoya allows herself to fall into trouble to save her sister, and in turn, finds her group of friends and forms her separate identity.
Julien's boyfriend Obie finds himself determined by who is around him. Without Julien or his friend Akeno "Aki" Menzies (Evan Mock), it becomes hard for him to stand alone in a scene and captivate the audience. Obie is supposed to be the "guilty rich" character, protesting as his mother buys real estate in low-income areas. He was supposed to be this generation's Nate Archibald (played by Chace Crawford in the original) but falls short in terms of charm and charisma.
As Julien and Zoya fight over Obie, he tries to resurrect his friendship with Aki and learns that he has not been the best friend while wrapped up in the sisters' drama. Obie gets in over his head in romantic relationships instead of reaching out and checking on his friends, like Aki. Throughout the first season, Obie learns that he cannot fix everything and everyone; even if he means well, it's not his place to interfere with others' relationships.
One of the other characters of the "Gossip Girl" reboot, Julien's best friend Audrey Hope (Emily Alyn Lind), serves as a support system for Julien through the season even though she has to take care of her mother alone. On the other hand, her romantic relationship with her boyfriend Aki is honestly very boring at the beginning of the season, until they decide to expand their relationship to a three-man band.
In my opinion, Aki has one of the best character arcs of the season. He goes from being Audrey's plus one to finding himself and his voice. He stands up to his powerful father for outing him on national television and even calls out Obie for being a horrible friend. As a result, his romantic relationship regains the fire it lacked at the beginning of the season, as Aki goes on a clear path into season two.
Many fans of the original show describe pansexual Max Wolfe (Thomas Doherty) as this generation's Chuck Bass (played by Ed Westwick in the original) and I agree. Wolfe lacks the emotional skills to process his parent's relationship falling apart and turns his sexual liberation into something to fill the void. He finds himself taken advantage of at the beginning of the season and because of that is hesitant to take the leap of faith with the two people he trusts most: Aki and Audrey.
Other characters such as Luna La (Zion Moreno) and Monet de Haan (Savannah Lee Smith) play a smaller role in the season. As Julien's powerful PR representative, Monet emulates the escapist mean girl energy that the audience truly expects from the show, as she does damage control with sass and wit. On the other hand, Luna's character arc is nonexistent as she follows Julien around as her stylist to give commentary on her decisions. However, her developing friendship with Max is something worth looking forward to in the second season.
The dialogue of the 2021 version is more focused on creating catchy one-liners and references to pop culture rather than building the personalities of the characters to last past their high school environment. While the original series did reference pop culture in its dialogue, the reboot takes it to another level in the worst way. When the characters have a conversation it feels forced and unnatural as they try to make references. The writing of this show made sure each scene had to have a one liner that could later be a Twitter bio or on a meme.
The abnormal dialogue can also be attributed to the lack of chemistry and development in each character. The reason the original Gossip Girl characters were so likeable was because while they were entitled and mean, we saw the emotion behind why they acted the way they did and why they felt the need to cross moral lines. In this show, the influence and power these teens hold is just another way for them to make money. They don't rely on that validation like Leighton Meester's Blair Waldorf and Blake Lively's Serena van der Woodsen did for example in the original show.
As the show runners move into the next season, they need to focus on building each character individually so they can hold the audience's attention alone. This season did a great job in showing how the dynamics in this friend group work, but completing emotional development for each character will help this show become a staple for young adults much like the original show became.
Click here to stream "Gossip Girl" on HBO Max.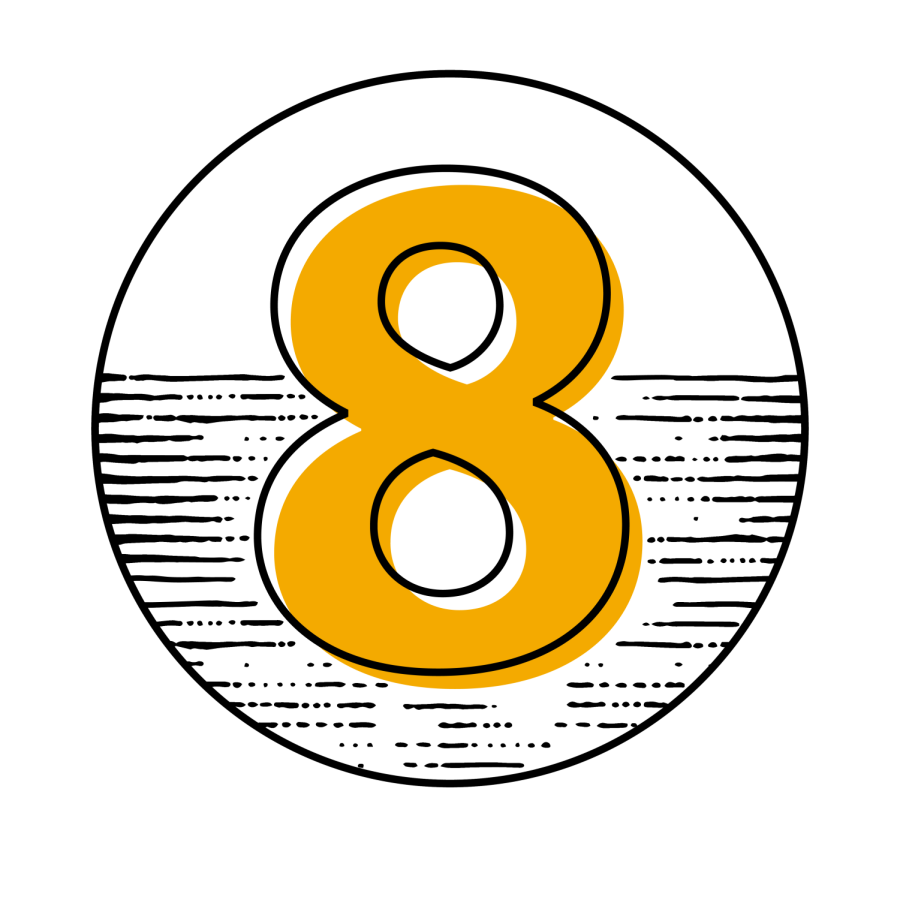 Leave a Comment
About the Contributor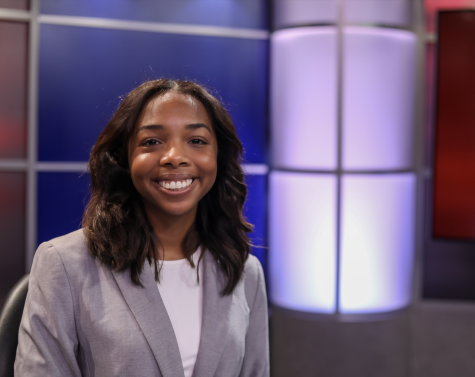 Domonique Tolliver, Managing Editor for Digital
Domonique Tolliver is currently the Managing Editor for Digital. She was previously The Maroon's Life & Times Assistant Editor, Worldview Editor and...