The best movies for Valentine's Day
Mia Oliva, Assistant Reviews Editor
February 11, 2022
Joan Crawford once said, "Love is a fire. But whether it is going to warm your hearth or burn your house, you can never tell." Romance films have a compelling ability to captivate audiences, while also depicting the harsh reality that not all great love stories end happily ever after. To celebrate Valentine's Day, here are 10 spellbinding romance films to watch, either alone or with a special someone.
Casablanca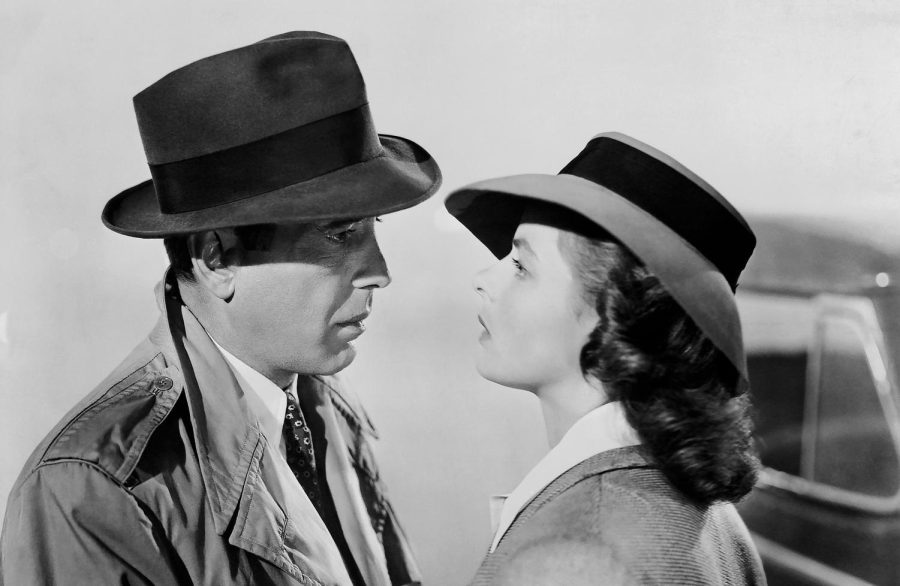 You've probably heard phrases like "Here's looking at you, kid" and "We'll always have Paris." Some of the most notable quotes in film history come from the iconic 1942 romance film "Casablanca". Directed by Michael Curtiz, it stars silver screen icons Humphrey Bogart and Ingrid Bergman as two war-torn individuals sharing a past and an ill-fated adoration for each other. "Casablanca" features American expatriate and club owner Rick Blaine (Bogart), who must make a strenuous decision involving the woman he so desperately longs for (Bergman).
"Casablanca" is available to stream on HBO Max.
Before Sunrise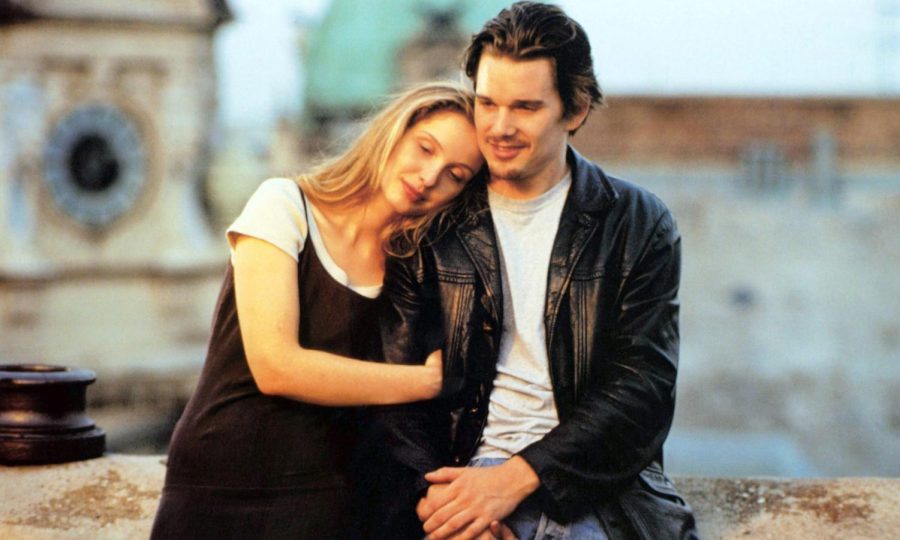 If you've ever longed to witness a feel-good, "love at first sight" story, look no further than Richard Linklater's 1995 romance film "Before Sunrise". American tourist Jesse (Ethan Hawke) and Parisienne student Celine (Julie Delpy) meet on a train with two different destinations in mind. After what seems like endless hours of conversation produces an undeniable spark between each other, Jesse convinces Celine to get off with him in Vienna. The film centers around their spontaneous night and strenuous parting as the dawn approaches.
"Before Sunrise" is available to rent or buy online.
Romeo + Juliet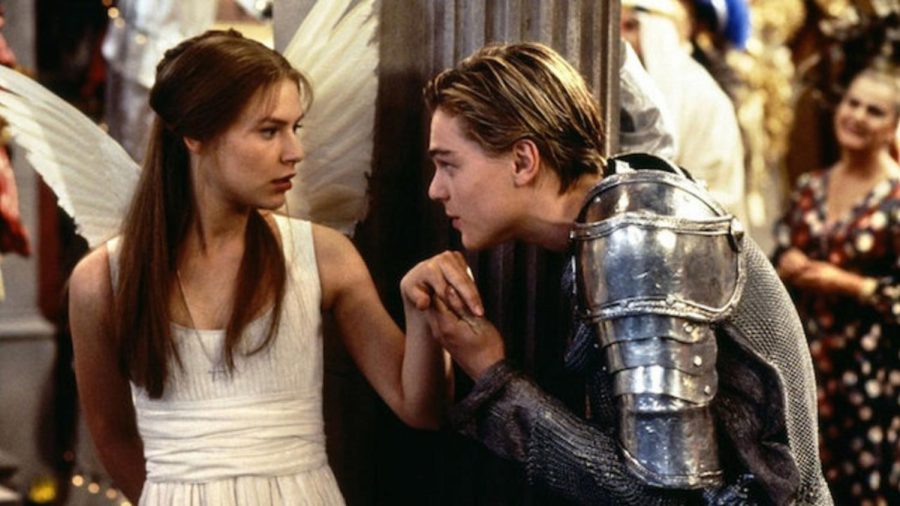 Director Baz Luhrmann rivets an audience of hopeless romantics with his screen adaptation of Shakespeare's timeless classic "Romeo + Juliet." Released in 1996, its story follows the titular forbidden lovers, played by Leonardo DiCaprio and Claire Danes, who come from two rival families. With naive hearts and inquiring minds, they fall in love and experience an ethereal connection, only to face the consequences and pay the price that comes with being star-crossed lovers.
"Romeo + Juliet" is available to rent or buy online.
10 Things I Hate About You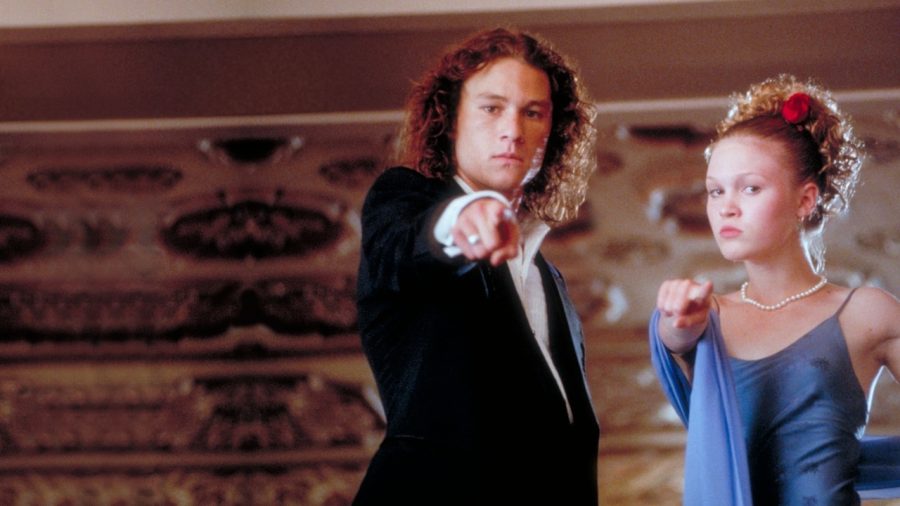 There's no doubt in mind that most great love stories have been inspired by the great William Shakespeare's keen and timeless eye for romanticism. Loosely based on his comedy "The Taming of the Shrew," this romantic dramedy from 1999 starring the late Heath Ledger and Julia Stiles isn't your average cheesy romance movie.
High school heathen Patrick (Ledger) is challenged to a dare: take out the most insufferable girl in the school (Stiles) and make her fall in love with him. Ultimately, Patrick finds himself admittedly in love with her in return, but will he be able to come clean before the truth unravels and his chance goes to waste?
"10 Things I Hate About You" is available to stream on Disney Plus.
In the Mood for Love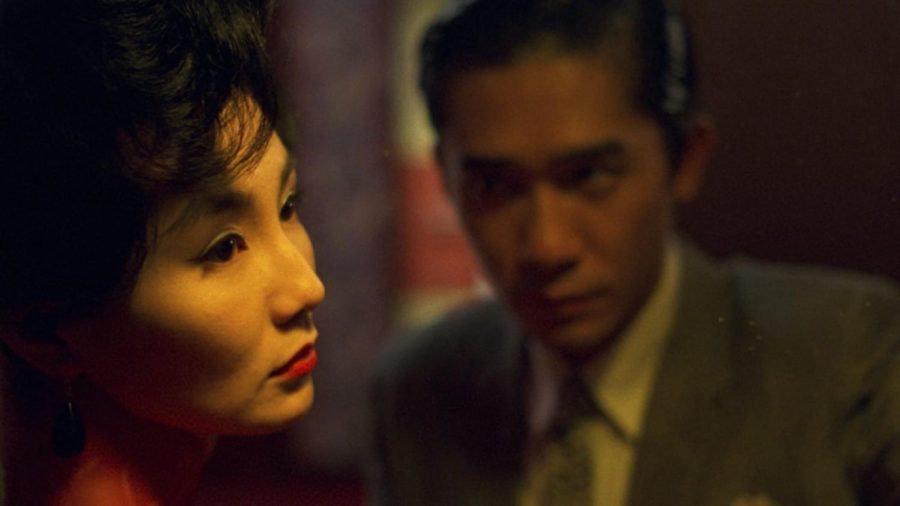 Chow (Tony Leung) is a newspaper editor who has moved into an apartment in Hong Kong with his frequently preoccupied wife. Although his wife claims to be away on business, Chow becomes lonely and makes an acquaintance with Su (Maggie Cheung), who also seems to be suffering from marital loneliness. The two ultimately find out that their significant others are having affairs, and later wind up in love. However, they refuse to align their morals to those of their unloyal partners. Wong Kar-wai's 2000 romance film brings to life a love story that entails endless yearning.
"In the Mood for Love" is available to stream on the Criterion Channel.
Eternal Sunshine of the Spotless Mind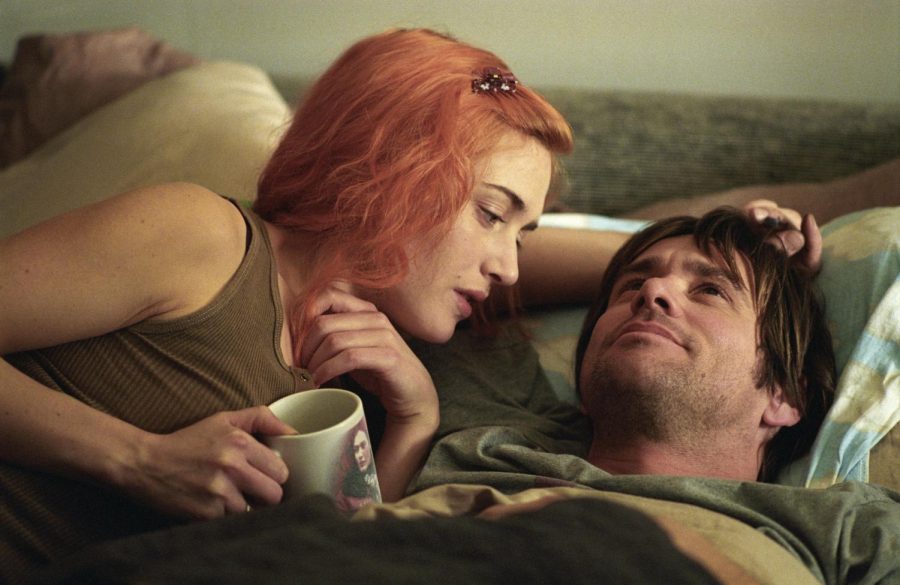 In some cases, love doesn't last forever. This jarring truth is illustrated in the 2005 sci-fi romance film starring Jim Carrey and Kate Winslet. Written by Charlie Kaufman and directed by Michel Gondry, the film follows a couple who is going through the stages of an arduous breakup.
Clementine (Winslet) undergoes a procedure to forget her memories with her ex-lover Joel (Jim Carrey). When Joel becomes aware of Clementine's intentions, he too attempts to "erase" her from his memory. "Eternal Sunshine of the Spotless Mind" sheds light on lessons of both love and loss.
"Eternal Sunshine of the Spotless Mind" is available to rent or stream online.
Pride and Prejudice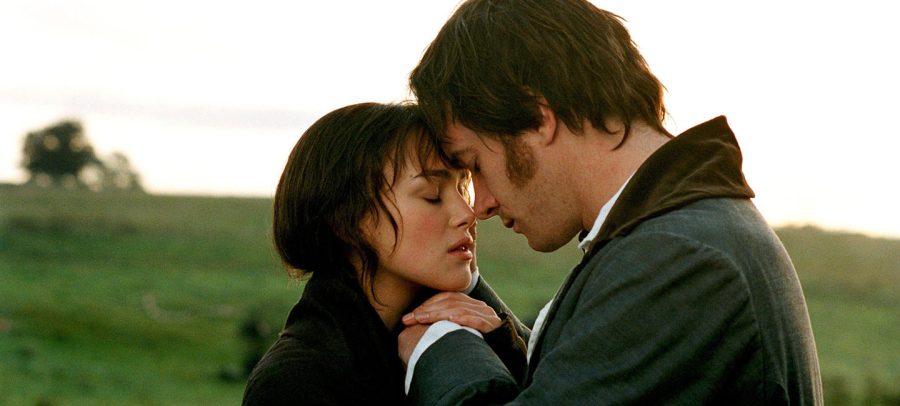 Released in 2005, director Joe Wright's screen adaptation breathes life into the literary classic by Jane Austen. Elizabeth Bennett (Keira Knightley) is a young woman with ferocious tenacity and a tendency to speak her mind. As the second eldest Bennett daughter, she's expected to marry soon. Just as Elizabeth settles on the idea of marriage being a frivolous affair, she meets the ever so stern and cynical Mr. Darcy (Matthew MacFadyen). Upon meeting, their respective views on love shifts slowly but drastically.
"Pride and Prejudice" is available to stream on HBO Max.
500 Days of Summer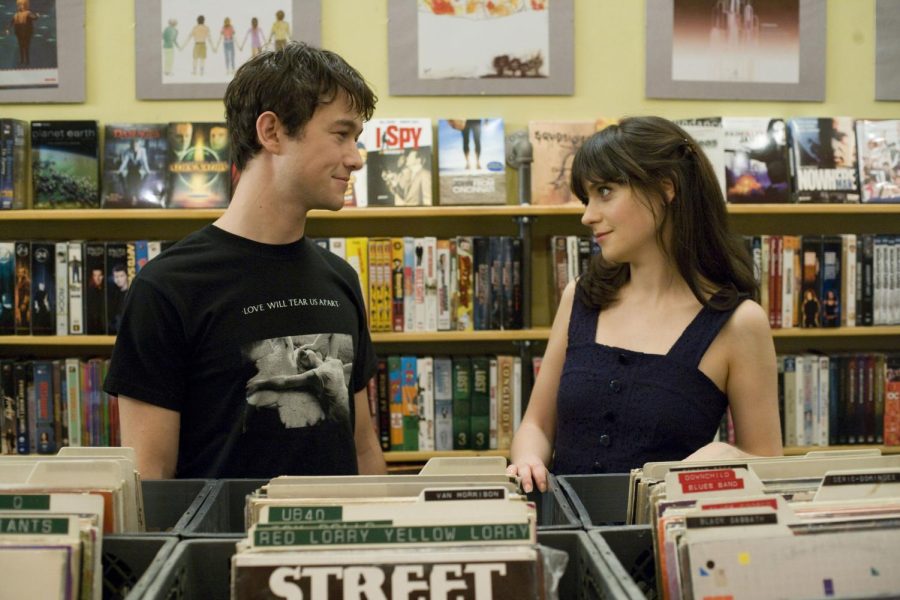 The 2009 romantic drama from director Marc Webb centers around Tom (Joseph Gordon-Levitt) and Summer (Zooey Deschanel) as they maneuver through an intricate relationship based on unrequited love. Tom is devastated when Summer breaks up with him unexpectedly, leaving him to recount 500 days worth of experiences and encounters with her in order to determine when and where things went wrong. In bending over backwards trying to mend his one-sided relationship, Tom eventually comes to terms with the truth.
"500 Days of Summer" is available to stream on Hulu.
Call Me By Your Name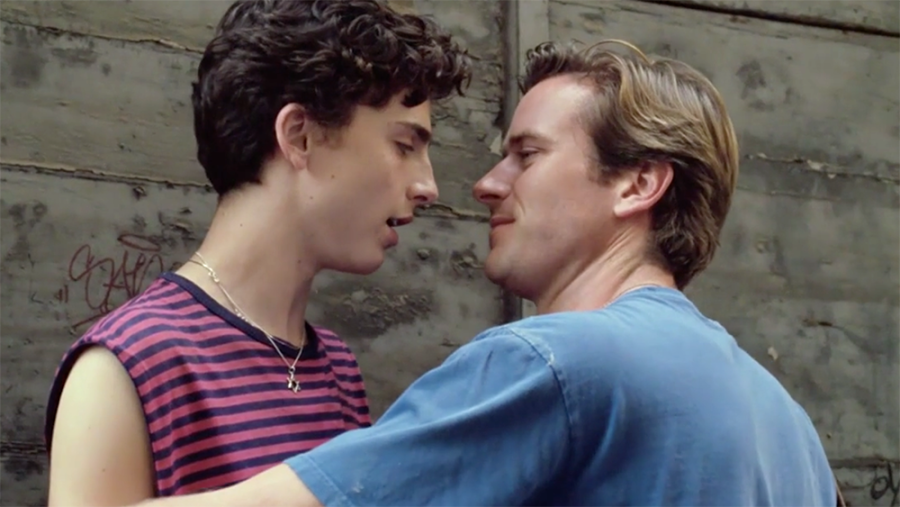 Luca Guadagnino's "Call Me By Your Name" is one of those romance films that's sure to be a classic one day. It stars Timothée Chalamet as provocatively minded, 17-year-old Elio Perlman and Armie Hammer as a doctoral student interning for Elio's father in Lombardy, Italy during the summer of 1983. Elio finds himself enamored with Oliver, while Oliver finds himself enamored with the provisional idea of Elio as he must eventually return to his life back home, where his fiancée awaits.
"Call Me By Your Name" is available to stream on Hulu.
Portrait of a Lady on Fire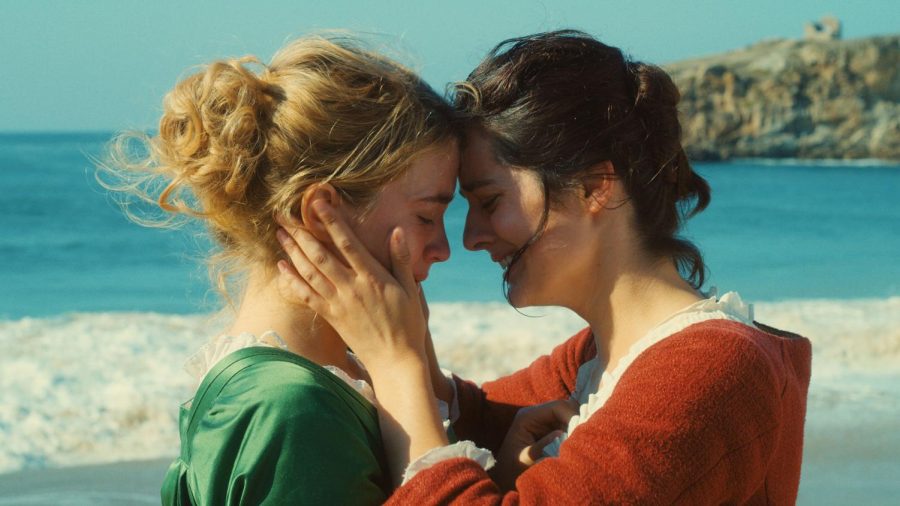 Celine Sciamma's 2019 period romance film "Portrait of a Lady on Fire" follows two women in 18th century France: born aristocrat Héloïse (Adèle Haenel) and painter Marianne (Noémie Merlant).
Héloïse's mother plans to marry her off to a man she's never met before, and she hires Marianne to draw a portrait of her daughter as a gift for her soon-to-be suitor. However, Héloïse defiantly refuses to adhere to her mother's rules, causing Marianne to accompany her and memorize her distinctive physical features to continue working on the portrait in secret. Bonded by their isolation and solidarity as women, the two inevitably fall in love.
Click here to read The Maroon's full review for "Portrait of a Lady on Fire" from 2020.
"Portrait of a Lady on Fire" is available to stream on Hulu.