A Guide to Mardi Gras
The city of New Orleans has entered carnival season, a holiday that may be new to some and a classic tradition to others. While carnival is not a New Orleans invention, the way it is celebrated in the city looks much different than anywhere else in the world. Here is some information to help first-timers and seasoned partiers alike.
What is Mardi Gras?
Mardi Gras is a Catholic holiday that begins on King's Day, Jan. 6, also known as the holy day of the Epiphany. 
Mardi Gras day falls on the first Tuesday of Lent, known as Fat Tuesday, which translates to Mardi Gras in French. Lent is the Christian season of spiritual preparation for Easter and includes fasting, prayers, and almsgiving. Many people give up various vices for Lent and sometimes indulge in fatty meats leading up to the holiday, hence the name Fat Tuesday. Traditional foods to eat during Mardi Gras in New Orleans are red beans and rice, king cake, and seafood gumbo.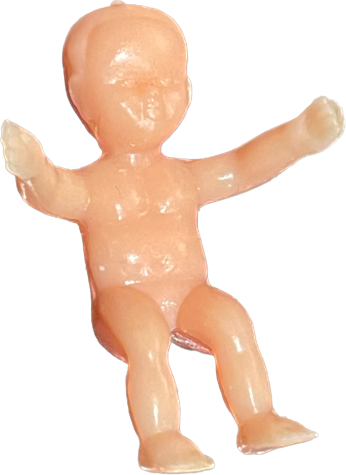 King cake is reserved for carnival season. They are dusted in colorful sprinkles, come in various flavors, and are made from braided brioche dough. Traditionally, if you are blessed enough to find the plastic baby in your slice of king cake at a Mardi Gras party, it is tradition that you throw the next party, and buy the next king cake.
Safety Tips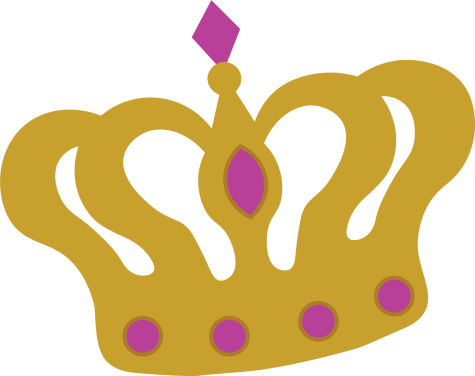 While Mardi Gras is a time for excess and revelry, it's important not to get carried away and take precautions to stay safe during carnival season, said local New
Orleanian and environmental science freshman Tane Dearie de Oliveira.

"Be open-minded but also vigilant," Oliveira said. 
Local music industry junior Soffia Barros-Cassanova warned others of going alone to parades. Do not smoke or drink anything from a stranger either, Barros-Cassanova said. She also said to stay hydrated and eat before drinking alcohol.
In addition to these warnings from locals, here is a checklist of safety to-dos:
Open containers of glass and metal are not allowed during parades. 

Do not leave drinks unattended. 

Do not stand in the road during the parade.


Do not pick up beads or throws from the street. Traditionally, this is bad luck.

Do not cross the street during the parade or during a band performance.


Bathrooms are hard to access, so take care of business before you hit the streets. 

Have an exit plan in case things go south. 

Keep your phone fully charged or carry a portable charger. 

Share your location with at least one other person. 

Wear comfortable clothes and walking shoes. Leave heels to the krewes. 
The Cast of Krewes
New Orleans parades each have individual themes and characteristic throws.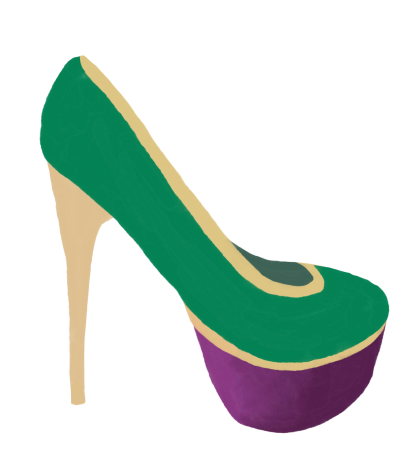 Local New Orleanians and Loyola students Oliveira and Barros-Cassanova both recommend Endymion and Muses as some of the best parades New Orleans has to offer.
Krewe of Muses throws hand-made decorated high-heeled shoes. The Krewe is a group of women and local artists who design Muses' throws, floats, and costumes. It was the first all-female krewe to roll in New Orleans, according to their website.
Krewe of Endymion, founded in 1967, the other favorite from our two Loyola locals, is a super-krewe that is so large they host their ball at the Superdome. The theme of this year's parade is "Salutes the Poets," and signature floats include "Papa Joe's SS," "The ETV Float," and the largest float of New Orleans' Mardi Gras parades, called "Pontchartrain Beach." 
Krewe of Tucks, founded in 1969 by Loyola students, is known for bathroom antics and throwing toilet paper, toilet brushes, and plungers, according to their website. 
Krewe of Rex is one of the oldest running groups in Mardi Gras, and it was the first night-time parade, according to their website. The krewe has 600 male members, and annually one member is chosen to be the king. 
Another carnival season classic is Zulu, which is a social aid and pleasure club that has provided essential social services to those in need and is dedicated to community service. The krewe is known for throwing painted coconuts, called the "golden nuggets," so watch out.
A Partial Parade Schedule
Krewe de Vieux – French Quarter, Feb. 4, 6:30 p.m.
Krewe of King Arthur – Uptown/Carrollton, Feb. 12, 1 p.m.
Mystic Krewe of Druids – Intercontinental New Orleans, Feb. 15, 6:15 p.m.
Krewe of Muses – Uptown, Feb. 16, 6:45 p.m.
Krewe of Tucks – Uptown/Carrollton, Feb. 18, 12 p.m.
Krewe of Thoth – Uptown, Feb. 19, 12 p.m.
Krewe of Endymion – Mid-City, Feb. 18, 4 p.m.
Krewe of Bacchus – Uptown, Feb. 19, 5:15 p.m.
Krewe of Orpheus – Uptown, Feb. 20, 6 p.m.
Krewe of Rex – Uptown, Feb. 21, 11 a.m. 
Zulu – Uptown, Feb. 21, 8 a.m.
If you are interested in tracking your favorite parades, you can download a parade tracker for real-time GPS tracking.