The top ten films of 2022
The state of cinema in 2022 is more alive than ever. Ambitious spectacles from the likes of Marvel, Tom Cruise, and James Cameron brought everyone back to theaters. At the same time, ground-breaking indie films poured out everything everywhere all at once, enthralling discerning moviegoers and leaving them hungry for more.
As expected, it's hard to pin down the best films of 2022. In fact, it's even more likely that some of them may end up having belated releases around the New Orleans area (looking at you, Jafar Panahi's subversive act "No Bears" among others). Either way, last year had something for everyone. And without further ado, here are the 10 best films of 2022.
10. "Babylon"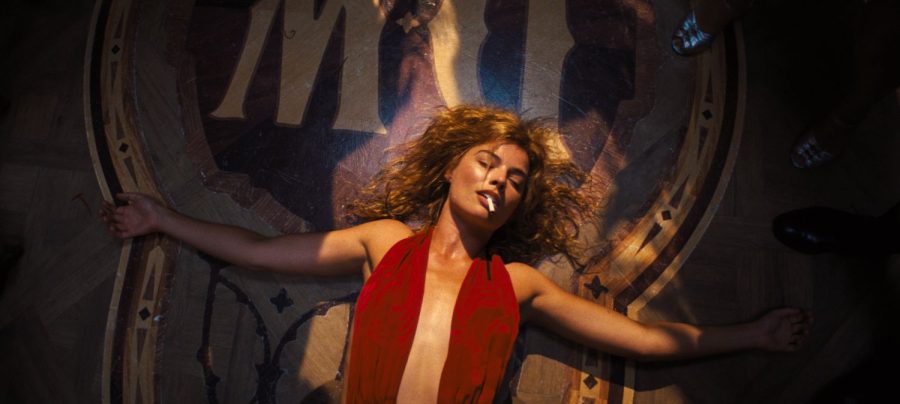 Director: Damien Chazelle
Read the full review from The Maroon: Damien Chazelle's latest epic serves as a litmus test for anyone who cares about movies. It can be praised for its ambitious portrayal of Hollywood's eventful transition from silent film to talkies in the 1920s, or it can be panned for the inevitable excess that it involves. Divisive upon its release, "Babylon" is nevertheless a three-hour love letter to cinema forged in fire while also serving as a tragic tale on Tinseltown's tendency to ruin its dreamers.
"Babylon" is now available in theaters.
9. "Top Gun: Maverick"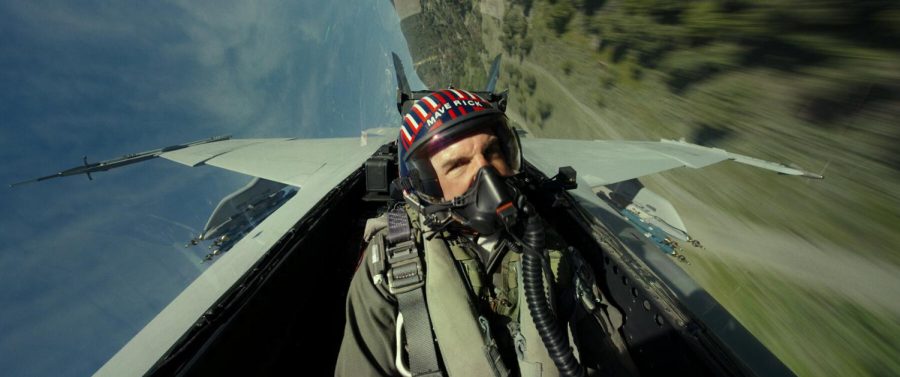 Director: Joseph Kosinski
The first of many films in this list that made going to movie theaters great again, "Maverick" capitalizes on nostalgia for the 1984 classic while also giving it narrative wings. Tom Cruise's dedication to the craft of making movies pays off in spades as he engages in intense set pieces that keep the audience at the edge of their seats.
Click here to stream "Top Gun: Maverick" on Paramount Plus.
8. "Nope"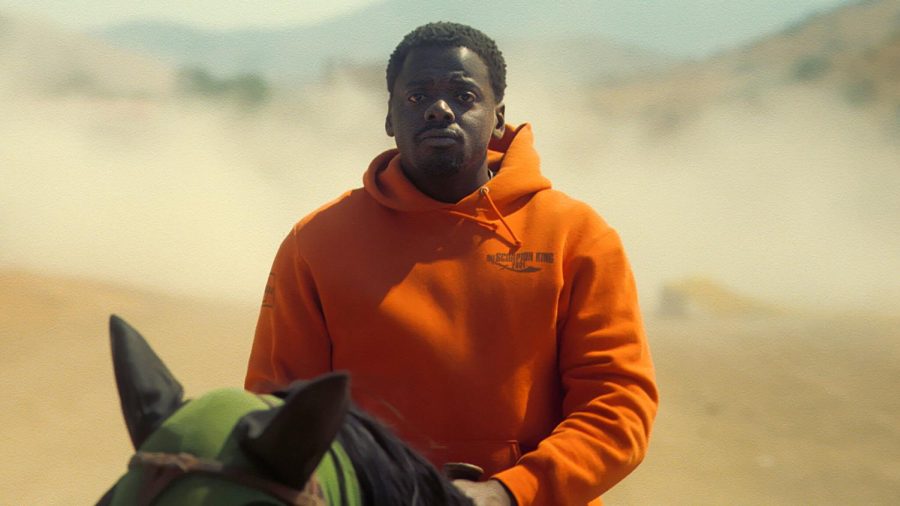 Director: Jordan Peele
Jordan Peele's third film is a multilayered blockbuster that dazzles the audience while also interrogating their sense of spectacle. Centering on the race to capture extraterrestrial evidence, "Nope" is a wonderfully paradoxical viewing experience. The title alone already emphasizes the negative, and yet you can't help but look anyway.
Click here to stream "Nope" on Peacock.
7. "RRR"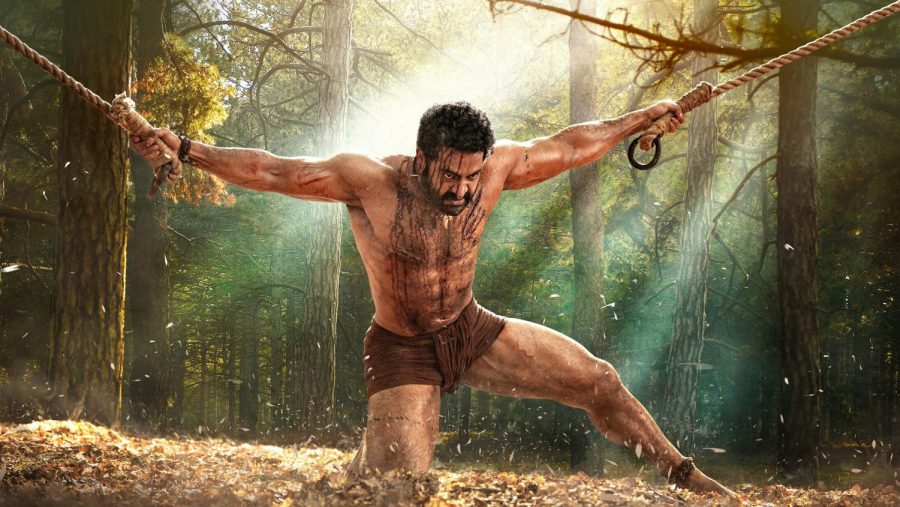 Director: S.S. Rajamouli
If you have never checked out the wonderfully diverse world of Indian cinema, let "RRR" be your gateway drug. S.S. Rajamouli's Telugu-language historical fiction epic turns the two real-life historical figures at its center, Bheem and Raju, into something larger than life. Deploying maximalist action sequences that can make the MCU blush, as well as the boundary-breaking power of song and dance, watching "RRR" is a memorable experience — especially when seen with a crowd.
Click here to stream "RRR" on Netflix.
6. "Triangle of Sadness"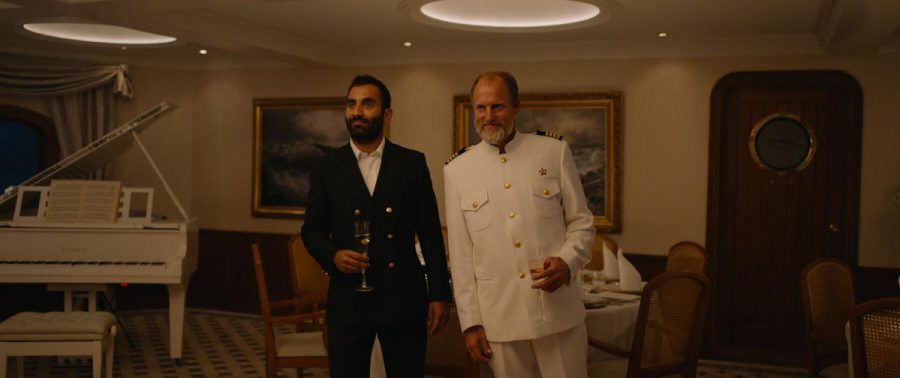 Director: Ruben Ostlund
Read the full review from The Maroon: As a social satire, Ruben Ostlund's "Triangle of Sadness" is uniquely entertaining. The Swedish director's brand of satire may feel shallow compared to the likes of Michael Haneke and Lars von Trier, but the way he frames this sense of discomfort feels amusing at the same time; just don't take it too seriously. "Triangle of Sadness" may state the obvious in a haze of vomit and feces, but you can't take your eyes off it.
"Triangle of Sadness" is available to rent or buy online.
5. "The Fabelmans"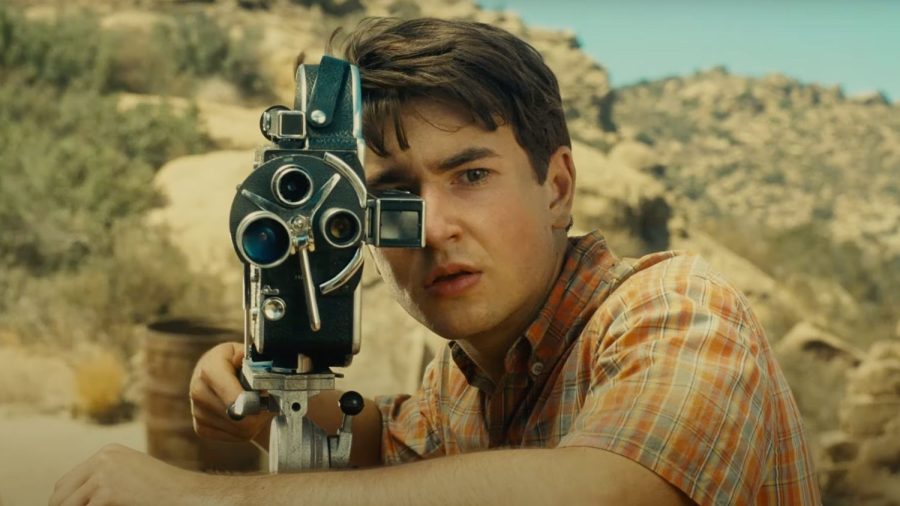 Director: Steven Spielberg
After all the autobiographical tales from film directors depicting how their love affair with cinema first started, it's Steven Spielberg's turn. And by God is it such a nuanced one. "The Fabelmans" finds the director depicting his younger self as he comes to understand the rewards as well as the consequences of becoming a filmmaker.
"The Fabelmans" is available to rent or stream online.
4. "The Banshees of Inisherin"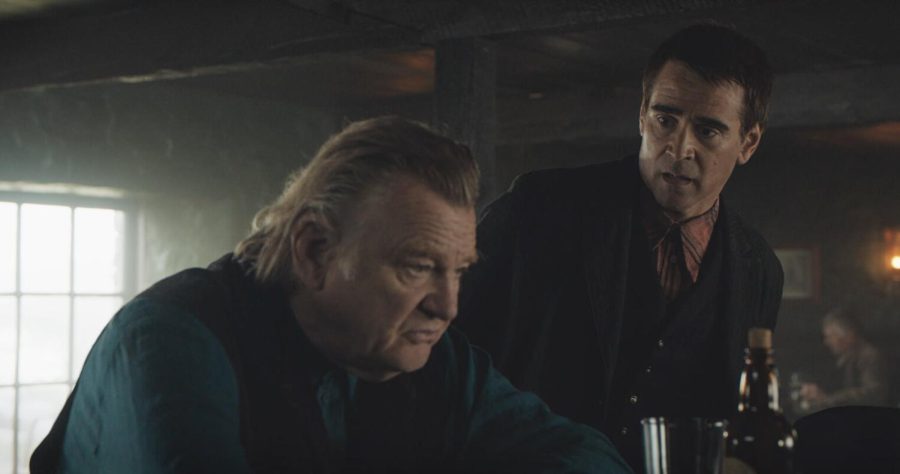 Director: Martin McDonagh
How could a 2022 film with a seemingly simple premise have a deeper meaning? Martin McDonagh's latest exercise in dark humor is singularly entertaining thanks to great performances from Colin Farrell and Brendan Gleeson. They play two former best friends who wrestle with the sudden end of their friendship. McDonagh's verbal wit keeps the "Banshees" on its toes as the whole affair inevitably descends into drastic consequences for everyone involved.
Click here to stream "The Banshees of Inisherin" on HBO Max.
3. "Everything Everywhere All At Once"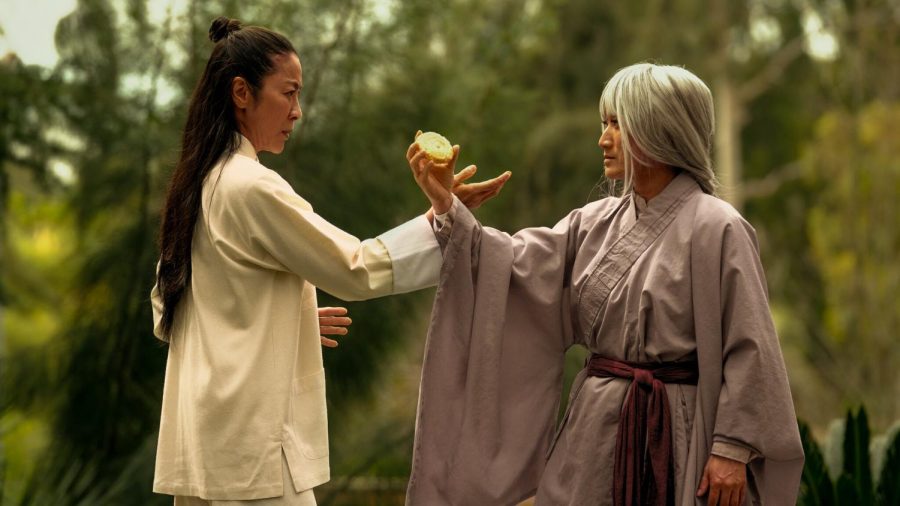 Director: Daniel Scheinert, Daniel Kwan
Read the full review from The Maroon: No movie featuring the multiverse is ever easy to follow, and as such "Everything Everywhere All At Once" is not without its flaws. But it more than makes up for it by going all in on its genre anarchy. This film is, well, everything: multiverse, generational trauma, Asian-American representation, the struggles of relating to your queer children, existentialism, paying your taxes, etc. I could go on and on.
Click here to stream "Everything Everywhere All At Once" on Showtime.
2. "Decision to Leave"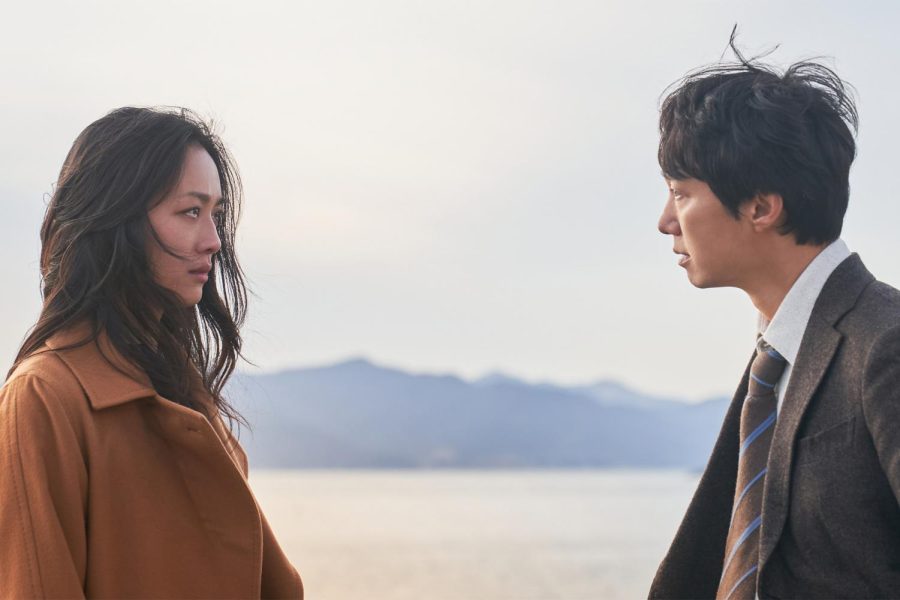 Director: Park Chan-wook
Read the full review from The Maroon: South Korean auteur Park Chan-wook may be well-known for his ultra-violent revenge flicks, but he has recently transitioned into richly plotted thrillers. His latest film "Decision to Leave" is a gorgeously shot, Hitchcockian tale of a detective who falls for his suspect, played by Tang Wei in a magnificent performance. Beneath all the manipulative suspense that constantly keeps you guessing comes an achingly devastating depiction of love and longing.
Click here to stream "Decision to Leave" on Mubi.
1. "Tár"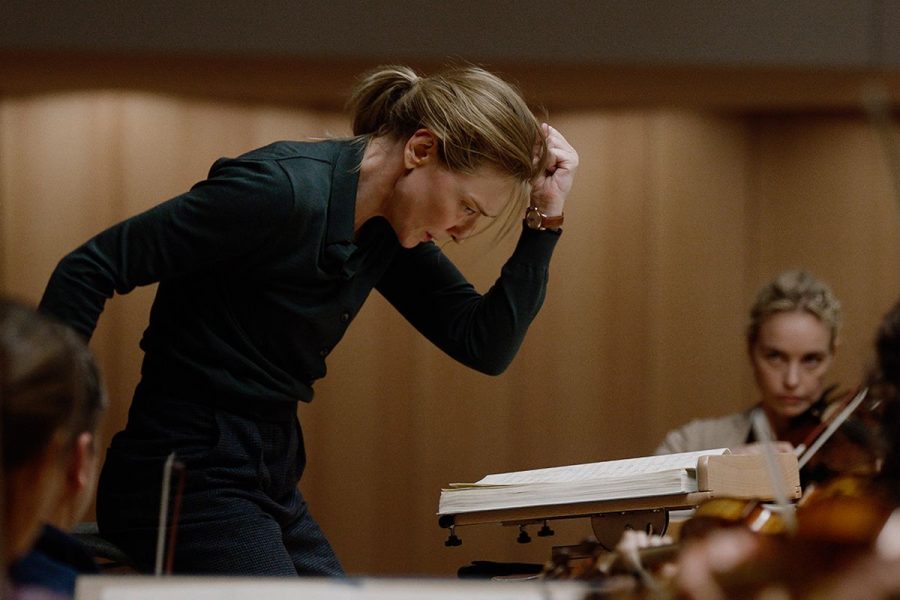 Director: Todd Field
Cate Blanchett stars in one of the most brilliant films of 2022. Widely regarded as the Great American Movie about cancel culture, "Tár" nevertheless defies easy categorization as it paints a picture of a truly complex character for the digital age. Blanchett becomes so committed to her performance as the titular composer that you might forget that Lydia Tár is actually fictional until the credits have rolled.
"Tár" is available to rent or buy online.
Honorable mentions include:
"Elvis" (Baz Luhrmann), "Avatar: The Way of Water" (James Cameron), "Marcel the Shell with Shoes On" (Dean Fleischer-Camp), "Glass Onion: A Knives Out Mystery" (Rian Johnson), "After Yang" (Kogonada), "Fire of Love" (Sara Dosa), "Turning Red" (Domee Shi), "We're All Going to the World's Fair" (Jane Schoenbrun), "Vortex" (Gaspar Noe), "Happening" (Audrey Diwan), "The Batman" (Matt Reeves), and "Navalny" (Daniel Roher).