New virus spreads across campus
Kloe Witt, Breaking News Editor
February 9, 2023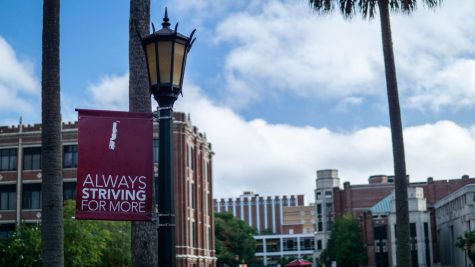 Hand, foot, and mouth disease is infecting students across Loyola's campus, according to an email sent to several students in the College of Music and Media by professor Tyler Smith.
The virus is highly contagious and is spread through close personal contact as well as sneezing and coughing, according to the email. Smith said several students in the music department have already tested positive for the virus.
"It generally starts off as a fever and sore throat and is confused for strep but then turns into a very bad rash," Smith said.
Loyola has not yet been able to provide the number of known positive cases of the virus on campus.
Associate director of public affairs Patricia Murret said the school has seen a spike in the number of people who came to Student Health Services presenting symptoms of hand, foot, and mouth disease.
As positive cases increase across campus, Murret said Loyola has been in contact with the Louisiana Department of Health.
"It's not something that has a threat on your long-term health and safety but it is uncomfortable and not pleasant, so we want the campus to stop it where we can and make sure people don't get it," Murret said.
Both Murret and Smith said students need to take standard health precautions to stop the spread such as covering their mouths when coughing and avoiding interactions with people who are sick.
"Hopefully, after the last three years of the pandemic, we should all have this down right making sure your surfaces are clean, making sure you wash your hands for 20 seconds," Murret said.
Alongside the increasing cases of hand, foot, and mouth disease, Smith said that COVID-19 cases have begun to rise on Loyola's campus as well.
The School of Communication and Design has begun to place extra hand sanitizers around the building. According to Murret, Loyola has an aggressive cleaning schedule already in place.
Student Health Services will provide testing for hand, foot, and mouth disease as well as COVID-19 by appointment, according to Murret.
Devin Cruice contributed to this story.
Editors note: Murret further clarified at 9:07  a.m. on Feb. 9 that Loyola is following guidance from the Public Health Epidemiologist for Region 1 with the Department of Health. In addition, Loyola has been in touch with their Ochsner partners.