Loyola announces leadership changes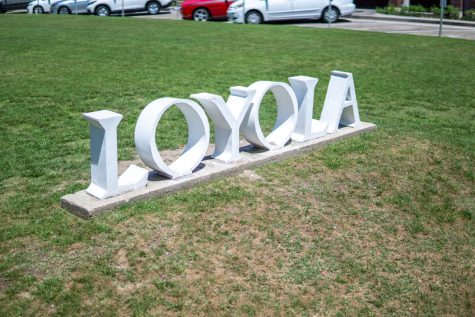 After serving as Loyola's interim president for almost a year, Fr. Justin Daffron, S.J. will be shifting leadership to serve as interim provost and senior vice president of strategy, according to an email sent to staff and students by the Loyola Board of Trustees.
The email also said that current provost Tanuja Singh will be serving as the next president of the University of Indianapolis starting this July.
"We are thankful for her numerous accomplishments working in collaboration with the Deans and President's Cabinet over the last three years," the email read. "Joining the university in the midst of the pandemic, she helped bring stability and a strategic mindset during highly uncertain times."
Singh will be the University of Indianapolis' tenth president, and she will be making history as the university's first president of color, according to the email.
"We look forward to celebrating Singh's accomplishments as she transitions from Loyola and working closely with Justin and Loyola's leadership team as we welcome a new president and begin this exciting new chapter in Loyola's history," the email said.
According to the email, this transition will help align the work that has been undertaken by Loyola for over five years, including crucial elements of the strategic plan.
During the remainder of her time at Loyola, Singh will be supporting Daffron's transition into his new position.
According to the email, Daffron is prepared for this new position.
"Having previously served as the Associate Provost at Loyola University Chicago, Vice President for Mission and Identity at Loyola New Orleans, and other top posts at Jesuit universities, he is well prepared to serve Loyola during this time of transition," the email said.